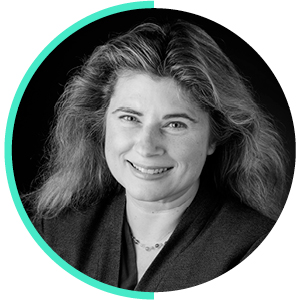 Dr. Michelle Thaller
Deputy Director for Science Communication,
NASA
She was part of the team that redesignated Pluto's planetary status
Previously staff scientist at the Infrared Processing and Analysis Center
Former manager of the Education and Public Outreach program for the Spitzer Space Telescope
Stellar renaissance scientist
C2 Theme:
To put it in a cosmic nutshell, Dr. Michelle Thaller looks to the heavens to help us better understand life here on Earth. An astronomer and research scientist with a Ph.D. in astrophysics, her role at NASA Headquarters sees Michelle representing all of NASA's science themes, from advances in Earth sciences – like climate change and the origin of life – to sun and space weather, solar system exploration, all the way out to cosmology and the deep universe. Her research interests have included hot stars, colliding stellar winds, binary star evolution and evolved stellar companions. She is a frequent on-camera contributor to programming on The History Channel and Science Channel. In her off-hours, Michelle can be found painting, singing, acting, and putting on about 30 lbs of Elizabethan garb to perform intricate Renaissance dances. She is truly out of this world.
"We are so close to finding life outside the Earth. It's right there, almost sticking its tongue out at us."
---