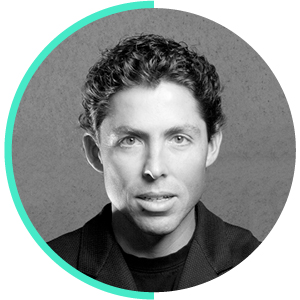 Fernando Romero
Founder and Director,
FR-EE
Awarded International Leader of the Year by the Mexican Chamber of Commerce in Great Britain (2015)
Became an Honorary Fellow of the American Institute of Architects (2013)
Named one of Fast Company's "50 Most Influential Designers" (2012)
Named a Global Leader of Tomorrow at the World Economic Forum (2002)
Vanguard architect
C2 Theme:
When Fernando Romero observes social, political and economic change, he "translates" those moments into three-dimensions. They become museums and concert halls that subvert expectations, or concepts for a pioneering binational Border City and an intercity Hyperloop Corridor. His latest vision is the Mexico City New International Airport (NAICM), the largest infrastructure project in Mexico's history and the planet's most sustainable airport. Fernando is one of the world's foremost ground-breaking architects, merging organic and systematic approaches that employ technological advancements, extensive research and green infrastructure. Intent on remaking Mexico City's architectural fabric, he founded FR-EE in 2000, going on to design some of the most significant structures in Mexico and Latin America, the Middle East and Asia. This includes the instantly iconic, translucent-concrete Museo Soumaya in Mexico City, which Forbes called "the most Instragrammed building in Mexico." Since opening an NYC office, FR-EE has won commissions in New York, Miami and Austin, and branched into product and industrial design from fashion to furniture to tequila.
"Collaboration is the process needed to arrive at the most impressive solutions… [it's] much more rewarding, and therefore so is the end result."
---