Dr. Justin Sanchez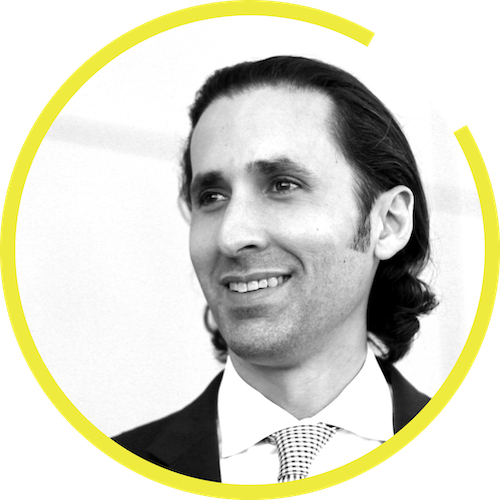 Director, Biological Technologies Office, Defense Advanced Research Projects Agency (
DARPA
)
The initial focus of DARPA's neurotechnology work was implantable brain-machine interfaces to restore function to people with injuries or illness, but — inspired by rapid progress — DARPA now also invests in wearable interfaces for able-bodied individuals.
The neuro-futurist
Pillar:
Science & Technology
Dr. Justin Sanchez leads R&D of brain-machine interface technologies that are changing the face of medicine, communication, learning, training and design. As director of the Biological Technologies Office at DARPA — tasked with developing breakthrough technological capabilities for U.S. national security — Dr. Sanchez's research portfolio includes "closed-loop" brain implants to help people use mind-controlled prosthetic limbs that move and feel like natural arms and hands, nerve interfaces that boost the body's self-healing abilities (helping with PTSD, severe depression and memory loss), and advanced AI for sharing information between humans and computers at the speed of thought. Just as DARPA's pioneering investments in information technology led to the transformative impacts of the ARPANET and early AI, the capabilities DARPA has already demonstrated lay the foundations for a near future in which accessible neural interfaces play a central role in how people work, play, thrive and create.
Full bio