Patrisse Cullors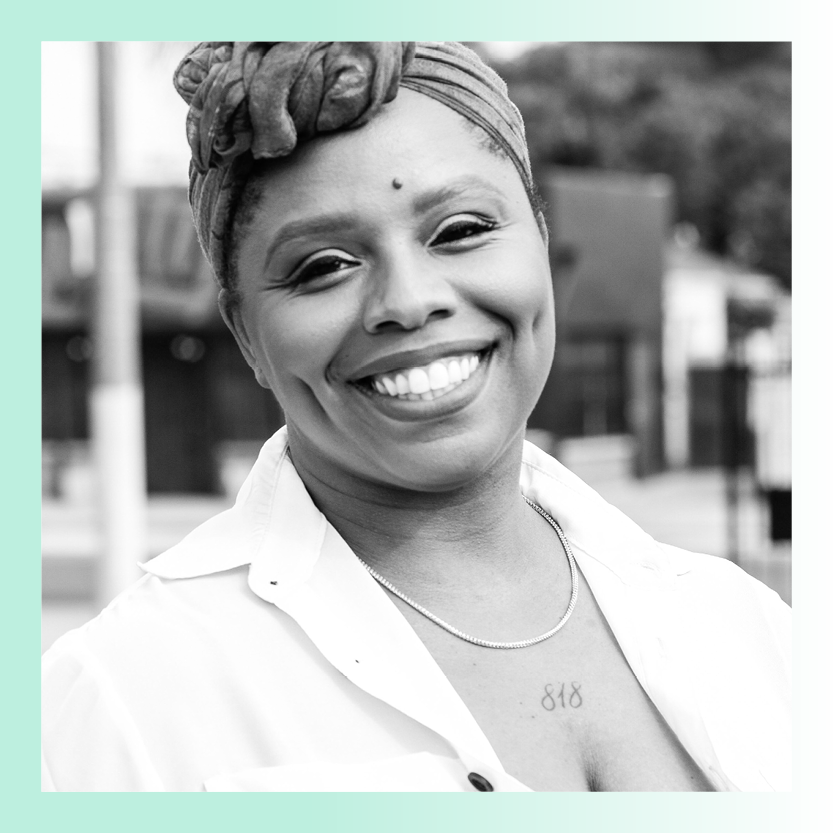 Social activist, best-selling author and co-creator of the viral Twitter hashtag and movement
#BlackLivesMatter
Artist, activist, author, educator and public speaker, Los Angeles native Patrisse Cullors is the Co-Founder of the Black Lives Matter Global Network and Founder of the Los Angeles–based grassroots organization Dignity and Power Now. For the last 20 years, she has been on the frontlines of criminal justice reform and led Reform L.A. Jails' "Yes on R" campaign, a ballot initiative that passed by a 71% landslide victory in March 2020. Patrisse co-founded the global Black Lives Matter movement in 2013 after sparking the viral Twitter hashtag. The movement has since expanded into an international organization with dozens of chapters around the world campaigning against anti-Black racism.
In January 2016, Patrisse published her memoir,
When They Call You a Terrorist: A Black Lives Matter Memoir
, which became an instant
New York Times
best-seller. A young-adult edition of the memoir was published in September 2020. Cullors' work for Black Lives Matter recently received recognition in
TIME
magazine's 2020 "100 Women of the Year" project. From 2016 to 2018, Patrisse worked as a Senior Fellow at MomsRising where she worked on groundbreaking federal legislation that will change the outcomes of maternal mortality for women, especially Black women. She also executive produced two podcasts with Rewire News Group and developed a booklet labelled "C-Section Chronicles."
As an artist, Patrisse has directed and produced world-renowned theatre, performance pieces and docu-series. Her work has been on networks like BET and Blackpills as well as theatres and galleries around the world. Most recently, she conducted her first solo show, titled:
Respite, Reprieve and Healing: An Evening of Cleansing
. Her work focuses on trauma, healing and resilience. At Arizona's Prescott College, Patrisse is currently the Faculty Director of a new Social and Environmental Arts Practice MFA program that she developed. It is the first of its kind in the nation to focus a curriculum on the intersection of art, social justice and community organizing.
Patrisse is the recipient of the Stanton Fellowship from the Durfee Foundation. She has held residencies at the 24th Street Theater and Kalamazoo College. She has exhibited widely across Los Angeles and the United States, from traditional arts institutions to public spaces. Her work has been shown at Art Basel Miami, Hauser & Wirth, Los Angeles Contemporary Exhibitions, the California African American Museum, the San Diego Art Institute, Kalamazoo College, Pieter Performance Space, Highways Performance Space, Langston Hughes Performing Arts Institute and more.
Patrisse has been honoured with various awards including the 2020 Durfee Stanton Fellowship, the 2019 Champion for Peace and Justice award from the Trayvon Martin Foundation, the Next Generation Award (2018) from ACLU National, the Sydney Peace Prize Award (2017), Black Woman of the Year Award (2015) from The National Congress of Black Women, Civil Rights Leader for the 21st Century Award (2015) from the
Los Angeles Times
, Community Change Agent Award (2016) from BLACK GIRLS ROCK!, Inc., Women of the Year Award (2016) for justice seekers from
Glamour
, and
ESSENCE
's first-ever Woke Award.
Learn more about Patrisse and her wide-ranging work on
her website