Ping Fu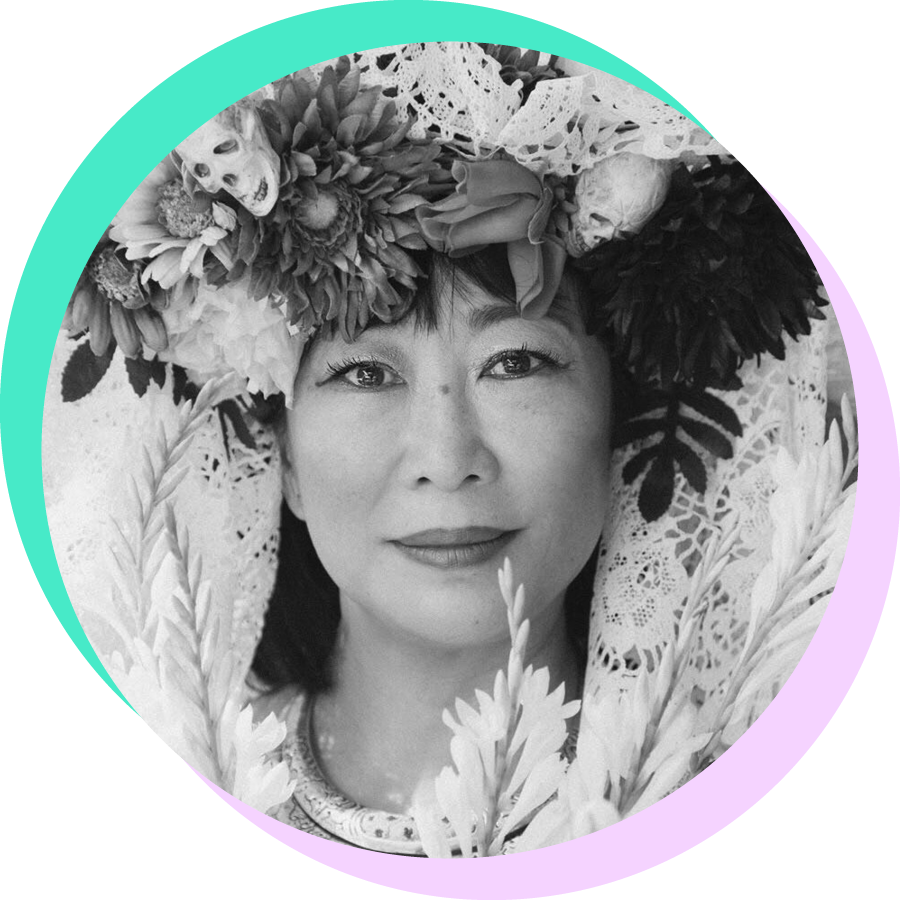 She holds five U.S. and international patents
Received an "Outstanding American by Choice" award from U.S. Citizenship and Immigration Services (2012), the CAD Society "Leadership Award" (2010), the America China Business Women's Alliance "Business Innovation Award" (2008), Inc. magazine's "Entrepreneur of the Year" (2005), named to the "Worldwide 'Fast 50' Executive" by Fast Company (2004), and received the Ernst & Young "Entrepreneur of the Year" for the Carolinas award (2003), among others
Ping recently joined the Burning Man Board of Directors
Former U.S. First Lady Michelle Obama invited Ping as a guest for the President's 2010 State of Union address.
The 3D visionary
Pillar:
Science & Technology
At the crossroads of engineering science and visionary design is where you'll find computer scientist and entrepreneur Ping Fu busily revolutionizing the way products are created. A self-described artist and scientist whose chosen expression is business, Ping co-founded 3D imaging-software company Geomagic Inc., leading teams developing technologies that allow for the design and production of one-of-a-kind products and services. It's a concept she called the "Personal Factory." Hailed as a leader in digital shape sampling and processing, Geomagic made significant innovations in 3D sensing, imaging and printing. 3D Systems, the inventor of 3D printing technology and the largest public company in the 3D printing market, acquired Geomagic in 2013, with Ping taking on the role of Chief Strategy Officer and then Vice President and Chief Entrepreneur Officer. She is currently the lead investor in sensor technology company GelSight and serves as Executive Chairman.
Ping possesses 30 years of software industry experience in database, distributed computing, computer graphics, 3D imaging, and 3D printing. As the former program manager of Visualization at the National Center for Supercomputing Applications, she developed morphing software for animation, and initiated and managed the NCSA Mosaic software project that led to the creation of Netscape and Internet Explorer. Ping is also actively involved in promoting entrepreneurship and women in mathematics and sciences, served on the National Advisory Council on Innovation and Entrepreneurship at the Department of Commerce, and was a U.S. Department of State delegate at APEC 2011. Ping is the author of her memoir, New York Times best-selling book Bend, Not Break: A Life in Two Worlds (2013), which chronicles her difficult youth in China during the Cultural Revolution, a life-altering move to the United States and her entrepreneurial journey.
"I don't think about success, because I don't know how to define it. I think about contribution… for myself, for our loved ones, for our community, for people you know, or for people you don't know."
She holds five U.S. and international patents
Received an "Outstanding American by Choice" award from U.S. Citizenship and Immigration Services (2012), the CAD Society "Leadership Award" (2010), the America China Business Women's Alliance "Business Innovation Award" (2008), Inc. magazine's "Entrepreneur of the Year" (2005), named to the "Worldwide 'Fast 50' Executive" by Fast Company (2004), and received the Ernst & Young "Entrepreneur of the Year" for the Carolinas award (2003), among others
Ping recently joined the Burning Man Board of Directors
Former U.S. First Lady Michelle Obama invited Ping as a guest for the President's 2010 State of Union address.