Sharon Chuter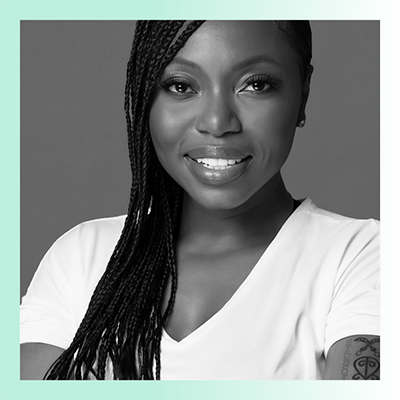 Founder and CEO,
Uoma Beauty
& Founder, Pull Up For Change
Listed by WWD as one of the 50 most forward-thinking executives shaping the future of the beauty industry, Nigerian-born Sharon Chuter is a rebel with a cause and on a mission to go off the well-beaten path to redefine the rules of inclusivity and diversity. A visionary and seasoned beauty industry executive, Sharon's career has spanned multiple continents and she has worked with major multinational beauty and consumer brands including Revlon, L'Oréal, PepsiCo, GSK and most recently Benefit Cosmetics.
As the creative director of UOMA Beauty, Sharon has taken a very hands-on approach to creating a makeup range that is forward thinking, radical and uncompromising. She draws inspiration from her Afro heritage and infuses it with fierce modernity to create a truly fresh aesthetic.
Sharon is also the founder of the nonprofit organization Pull Up For Change, whose #PullUpOrShutUp campaign urging corporate America to release the number of Black employees they have in corporate and leadership roles went viral in June 2020.
Learn more about Sharon and how she's navigating these turbulent times:
listen