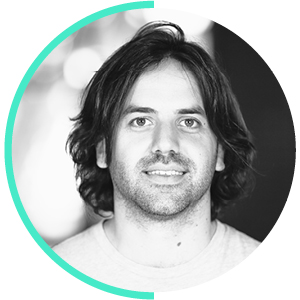 Simon De Baene
Co-Founder and CEO,
GSOFT
GSOFT named to Deloitte's "Technology Fast 500" (2016)
GSOFT named to Les Affaires' "300 Biggest SMBs in Quebec" (2015)
Young Entrepreneur of the Year award, Ernst & Young (2013)
Chief happiness officer
C2 Theme:
At 31, Simon De Baene is the dreamer and visionary at the helm of GSOFT, which designs software used by more than 15,000 organizations in 110 countries. Recognized as one of the largest SMBs in Québec, GSOFT now has over 200 employees and is currently experiencing some of the rapidest growth in North America. Early on in his entrepreneurial journey, Simon realized that his employees' happiness and well-being were the key to success, and began to build what would quickly become one of the most inspiring business cultures on the planet. Bold and unconventional by nature, he is motivated to challenge the status quo in the workplace more than ever. And one thing is certain: you have not heard the last of him.
"If you're not inspiring people to come to work each morning, you can't expect the best from them."
---