The Emerging Entrepreneurs Contest celebrates 25 of Quebec's up-and-coming entrepreneurial talents. They are the next generation of bold and creative risk-takers, driving progress and innovation and contributing to the advancement of business in the province and beyond.
Since its inception in 2011, the Claudine and Stephen Bronfman Family Foundation has championed the spirit of these deserving winners by sponsoring their participation at C2 Montréal. This May, they will have the opportunity to attend inspiring talks and panels, meet with world-renowned speakers, take part in collaborative problem-solving sessions and rub elbows with some of today's top business and creative minds.
Without any further ado, here are the 2019 winners:
MKRLAB
Dan Aronson, CEO/Maker-in-Chief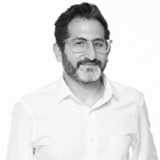 MKRLAB is an NDG-based makerspace, community workshop and tool library. We are a welcoming and creative space where people can gather to create, invent, explore and tinker with a variety of tools, materials and technology. It's also a hub for innovative, creative and entrepreneurial endeavours for people needing a workspace and specialized equipment to produce their craft, and an experiential learning space to develop and advance skill sets and gain experience with new techniques. We provide facilitation, learning resources and a space with access to tools and equipment for 3D printing, laser cutting, printmaking and textiles, electronics, culinary sciences and more. We are a resource for youth to develop their creative thinking and problem-solving skills, offering STEAM-oriented afterschool and weekend programming.
InVivo AI
Therence Bois, Co-Founder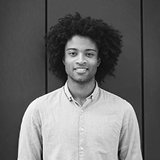 InVivo AI is developing novel algorithms for low-data drug discovery, removing access to data as the principal roadblock when deploying machine learning in pharmaceutical R&D. Located in Montreal, InVivo AI aims to enable the generation, screening and optimization of novel compounds with up to 1000x less training data than is usually required for conventional deep learning methods, with an initial focus on developing targeted therapeutics for cancer and rare diseases.
Entr
Marc-Antoine Bonin, Co-Founder and CEO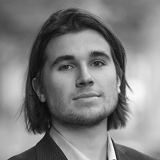 Entr is a free concierge for corporate events that empowers users to create memorable experiences in minutes. Leveraging thousands of partnered venues, caterers and suppliers across Canada, Entr delivers automated suggestions right to users' fingertips, curated based on unique event-based preferences. Entr is disrupting the $500B event planning industry by offering free turnkey solutions, while traditional models rely on markup and commission. For our partnered suppliers, Entr is a new sales funnel, offering vetted incremental business from blue-chip clients. With a passionate leadership team and explosive growth across Canada, Entr is ramping up for a Q4 2019 Series A, while finalizing their US expansion strategy.
HelpMee
Dominic Bouffard, President and CEO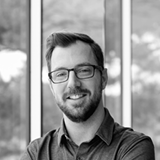 HelpMee's mission is to provide stakeholders in the real estate, commercial and institutional sectors with a platform that speeds up and improves their service call process for emergency or appointment-based interventions. With its innovative technology and extensive network of plumbers, electricians, computer technicians, exterminators and appliance repairers, HelpMee helps reduce stress and search time for competent, certified professionals available 24/7. HelpMee is a one-stop shop for urgent or on-call assistance. Our network of partners and our solutions are also suitable for small jobs.
Elite NeuroKinetix
Pamela Champagne, Co-Founder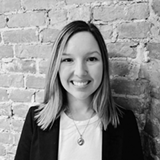 Elite NeuroKinetix combines neuroscience and technology to reduce the risk of injury and improve the performance of contact sport athletes. As a team, we pride ourselves on bridging the gap between what the science tells us and the reality of the sport's culture to maximize athletes' experience and reduce sport-related concussions. Because contact sports are an important contributor to youth development, our model works to assist and enhance coaching practices to make the game safer by changing the culture and to optimizing the way athletes to become the best version of themselves. Elite NeuroKinetix's mission is to keep the athletes healthy and on the field.
Vol en retard
Jacob Charbonneau, President and CEO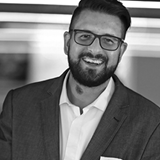 Founded in July 2016, Vol en retard Canada is the first company in the country to help travelers whose flights have been delayed, cancelled or overbooked to obtain fair compensation by taking charge of the sometimes long and thorny process that accompanies this inconvenience.
In 2017, Volenretard.ca won in the "Service aux individu" category of the local and regional portion of Défis PME MTL, and was a finalist for the national portion of the OSEntreprendre challenge. Volenretard.ca was also a finalist at the Grand Prix of Business Succession presented by the Regroupement of Young Chambers of Commerce of Quebec and the National Bank, in the category "Startup innovation and technology."
Edgehog
Calvin Cheng, Co-Founder and CTO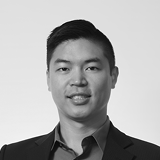 Edgehog is a Montreal-based venture specializing in anti-reflection glass that is also self-cleaning. The technology delivers an up-to-50X enhanced contrast ratio in electronic displays under bright lighting conditions. We accomplish this by using a nanostructure-based, passive, anti-reflective surface treatment. This technology enables full screen readability even under direct sunlight and lowers power consumption by allowing for a significant decrease in screen brightness. Furthermore, by applying this technology to solar panels, Edgehog glass enhances energy harvesting via increased light absorption, and its superhydrophobic nature prevents the 20-25% drop in efficiency which is associated with environmental fouling in outdoor conditions.
Give-a-Seat
Théo Corboliou, Co-Founder and CEO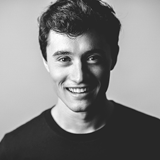 Launched in 2017, Give-a-Seat is the first charity ticket-selling platform. Sports and cultural event producers can donate unsold tickets to Give-a-Seat, which sells them at a discount. Eighty percent of the sale is then donated to a charity chosen by the event itself! Give-a-Seat brings a wasted asset back to life, makes events more accessible and creates a new source of income for charities. Good tickets at a good price and for a good cause.
8xlabs inc
Fred Dionne, Co-Founder and CEO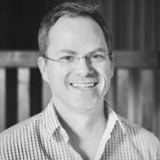 With a new economic model and "Eco-Streaming" technology, which reduces internet traffic bandwidth for live video streaming by up to 99.99%, 8x provides a new whitelabel WiFi TV service for destinations and retailers. It is a free, out-of-home video streaming service that guarantees the best quality of service on WiFi networks. It enables bandwidth provisioning per live channel and generates more revenue for content owners while offering a new revenue stream for destinations and retailers. Customers at destinations control their viewing experiences on their own mobile devices and have a clear conscience knowing that they can stream as much live video as they want without contributing to cyber-pollution and the negative footprint of video streaming. 8x is based at CENTECH, a top-tier technology accelerator.
Ethically Warm
Alexandra Gavrila, Founder and CEO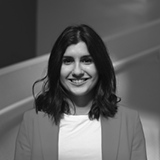 Ethically Warm is a Montreal-based startup founded in 2018 that aims to shake up the world's second-most polluting industry: the world of fashion. The company's first collection, KØ, features vegan, sustainable and stylish winter outwear and utilizes innovative materials such as waxed cotton, bamboo fleece and pineapple leather. Ethically Warm's mission is to democratize access to sustainable products and to spread its innovative vision about sustainability. Next fall, Ethically Warm's winter collection will launch its first products, including mittens, scarves and soft-shell jackets.
Blaise Transit
Justin Hunt, Founder and CEO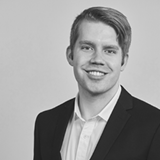 Blaise is using machine learning to increase the efficiency, flexibility and reliability of public buses. Their universal platform allows transit agencies to offer demand-responsive bus services, using their existing transit infrastructure. Users will be able to enter trip requests through the Blaise app, and bus fleets will be deployed along dynamic routes that are optimized for the demands of the population. Transit agencies will be able to use their buses in a more efficient way by increasing the coverage and frequency of their services, all while offering a more personalized transit experience to their riders.
Arctic Fox AI
Jeremi Lavoie, President and Co-Founder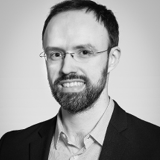 Jeremi Lavoie is a lawyer/MBA by training and is passionate about cutting-edge technologies in healthcare. He co-founded Arctic Fox AI in 2018 with Dante De Nigris Phd and Simon Ducharme MD to bridge the gap between the latest developments in research and clinical practice.
Flinks
Yves-Gabriel Leboeuf, CEO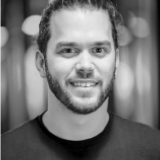 Flinks is a data company that empowers businesses to provide better financial services to consumers by connecting to users' bank accounts, providing financial insights and credit risk intelligence. Driven by the belief that data should belong to consumers, Flinks connects to over 250 million financial accounts.Trusted by over 200 world-class companies, Flinks helps to digitalize their processes, improve their users' experience and reduce delinquency.
Notos Technologies
Saran M.Touré, Co-Founder and Product Lead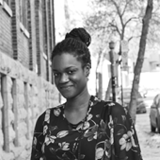 Notos Technologies is building an AI-powered autopilot brain that allows commercial fixed-wing drones to be completely autonomous and battery-free. The system enables autonomous soaring by generating a dynamic map of lift sources (thermals) in the atmosphere, and uses this map for online flight planning and decision making. Notos Technologies makes it possible for drones to increase their range and endurance by 10x compared to currently available commercial solutions.
Dis-moi
Annie Nepveu, Executive Director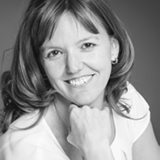 The creation of the Dis-moi organisation is the result of many individuals and organisations coming together following the death of renowned Quebec businessman Alexandre Taillefer's 14-year-old son, and the broadcasting of the documentary BYE!, to take concrete action to prevent the suicide of young people. Winner of three important prices at the 2017 edition of Desjardins' Coopérathon, Dis-moi developed an exchange platform reaching out to young people aged 12 to 17, to discuss wellness and demystify mental health, break their isolation and provide schools with an accurate portrait of the wellness of their students.
Sunia
Michael Pinto, Co-Founder and Product Lead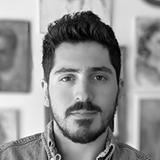 The integration of artificial intelligence with always-on audio and motion detection devices has transformed the way we relate to each other and our environment. Human insight is primarily derived from a constant stream of visual information, however, using always-on vision for devices costs a lot of energy due to running complex inference algorithms on the hardware. Here at Sunia, we strive to provide intelligent always-on vision systems with low energy costs. Our solution is to develop an ultra-low power CMOS vision sensor with embedded image processing capabilities for event-based applications.
B2B Quotes
Mathieu Plante, Co-Founder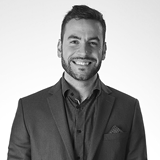 Founded in May 2017, the B2BQuotes.com platform is revolutionizing the way companies find suppliers who are best suited for their projects, challenges and goals. You could say it's a business meeting site, or the Tinder of business-to-business. To date, the platform mainly deals with the web, technology, marketing and communication needs. For companies that file their projects, it's 100% free and there's no commitment. Suppliers pay our platform for access to qualified projects. Thanks to an algorithm, the role of B2B is to certify projects as well as suppliers, saving time and money for both parties and making the task of soliciting suppliers much easier. Today, B2BQuotes has nearly 2,000 active suppliers on the platform (agencies and freelancers), 50-plus projects that are filed by companies every week and more than $13,000,000 in projects that have been sent to suppliers in its first year.
IR&T
Guillaume Poirier, President and Co-Founder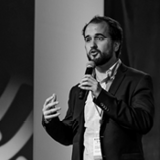 IR&T (Imaging Research & Technology) develops, builds and commercializes the best Positron Emission Tomography (PET) scanners for the preclinical use and work on the human brain. The technology LabPET was developed over the past 30 years at Université de Sherbrooke in collaboration with four Canadian and American businesses. The very high-resolution PET scanner for the human brain will achieve a spatial resolution (precision) of 1.2 mm, which is between two and eight times more precise than any PET scans available on the market. These scanners will have a direct and significant impact on research related to Alzheimers, Parkinsons, ALS, brain cancer as well as for concussions.
Mini-Cycle
Jad Robitaille, Founder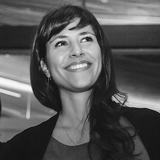 Mini-Cycle knows the value of durable and ethically made clothing. Hence, it sells new and preloved kids clothes and guarantees to buy it all back, creating a circular economy. The textile industry is one of the most polluting in the world, with some of the poorest and most dangerous working conditions. Mini-Cycle carefully sources items (local, organic, fair trade) and assumes responsibility and ownership along the entire life cycle, cradle to cradle. Jad, the founder, is dedicated to finding ways to make societies more sustainable. The goal is to rethink the way we are living and reengineer the existing systems. She wants to use this new business model as a way to propel the circular economy and to influence other e-commerce ventures into becoming "re-commerce" platforms.
Nirvana Blanket
Jerome Rossman, CEO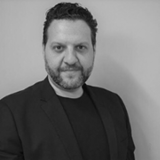 Nirvana Blanket is a naturally filled, luxury-weighted blanket company based out of Montreal. Nirvana Blanket's aesthetic, size and "thermotherapy magic bands" are 100% unique to the weighted blanket marketplace. Nirvana Blanket aims to help those who suffer from symptoms associated with stress, anxiety, depression, insomnia, autism spectrum and more, while encouraging restorative rest. We brand ourselves as "the finest weighted blanket and the world's most peaceful sleep."
Omnirobotic
François Simard, C0-Founder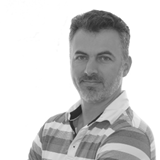 The manufacturing sector is facing the worst skilled labour shortage in decades. The majority of manufacturers are producing High Mix, Low Volume (HMLV) products. Conventional pre-programmed robots are useless in small production batches encountered in HMLV.  Founded in 2016 by François Simard and Laurier Roy, Omnirobotic is developing next-generation robotics. Using 3D vision and AI, self-programming robots can work on never-seen-before parts without additional training or programming. Self-programming robots are opening a new market larger than the actual $48-billion robotic systems market.  Omnirobotic raised $1 million in 2018, led by Element AI and Real Ventures, to demonstrate the technology on the production floor, and is now looking to raise more capital to sustain its growth.
Carbicrete
Chris Stern, CEO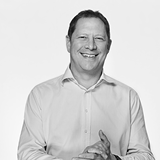 Carbicrete is a Montreal-based cleantech company that develops innovative, low-cost building solutions that contribute to the reduction of greenhouse gas emissions. Carbicrete's patented technology enables the production of cement-free, carbon-negative concrete using industrial byproducts and captured CO2. The company offers concrete manufacturers the process, materials and support to make lower-cost, higher-quality precast concrete in a way that reduces their carbon footprint.
Omniply
Humaira Taz, Co-Founder and Technical Lead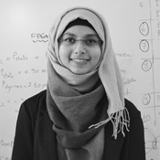 Omniply is a Montreal-based startup that shines a new light on flexible electronics, more specifically in sticker form. Omniply's unique eco-friendly, scalable processing technique opens up the world to high-performance and high-resolution thin film devices on flexible substrates. This is compatible with existing micro/nano fabrication involving lithography, vapour deposition, and high-temperature processes. Omniply simplifies and allows easy fabrication of large-area transparent displays, integrated sensor and display systems for aesthetic wearables, diodes, lighting, transistors, etc. Omniply aims to reduce the discomfort and struggle associated with the constant need to fit electronic devices to an individual's surroundings and to add electronic functionality to everyday objects in the form of sticker electronics.
Bonbon Collections Inc.
Geoffrey Vande Weerdt, Co-Founder and CEO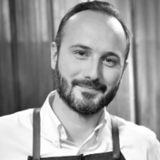 Founded at the end of 2016, Bonbon Collections specializes in the manufacture of allergen-free, 100% natural and vegan pastries and gourmet pleasures. Employing more than 20 people at The Happiness Factory, Bonbon Collections operates three pastry boutiques to meet the growing demand and need for natural and vegan food products, without the top 10 allergens identified by Health Canada: peanuts, eggs, milk, nuts, wheat, soy, sesame, seafood, sulphites and mustard. Our pastries allow everyone to celebrate together regardless of their diet and food restrictions.
Mentorly
Ashley Werhun, Co-Founder and CEO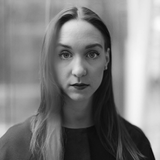 Mentorly is the very first mentorship platform that enables mentees to connect with mentors around the world in creative and innovative fields. Mentorly also supports businesses, organizations, and universities by connecting their community members, employees and students all in one place, enabling meaningful, organized mentorship. Mentorly was built as a one-stop shop where mentees can pick a discipline, browse mentors, request a session and meet with their chosen mentor via video call – all seamlessly hosted on its intuitive platform. The experience is curated by Mentorly's dedicated team, taking all of the guesswork and intimidation out of requesting guidance. Mentorly, now serving users in 18 countries, is poised to become the leader in online mentorship.