*Please note that the event will mainly be held in French*
Regardless of the field, social innovation is, more than ever, a key component of business. However, how does one maintain a leadership position while continuing to have a positive global impact? In order to be relevant, sustainable and unique, every single project must take its social and environmental ecosystem into account.
With that perspective, the Quartier de l'Innovation (QI), Université du Québec à Montréal (UQAM) and C2 Montréal have teamed up to bring the seventh edition of the Montréal Summit on Innovation (MSI) to life within the C2 Montréal conference, May 23. Under this year's theme, Entrepreneurship + Social Impact, MSI will bring together entrepreneurs, university researchers and other key actors in the field of social innovation in order to give them an opportunity to meet Montréal's major innovation players and learn through interactive experiences.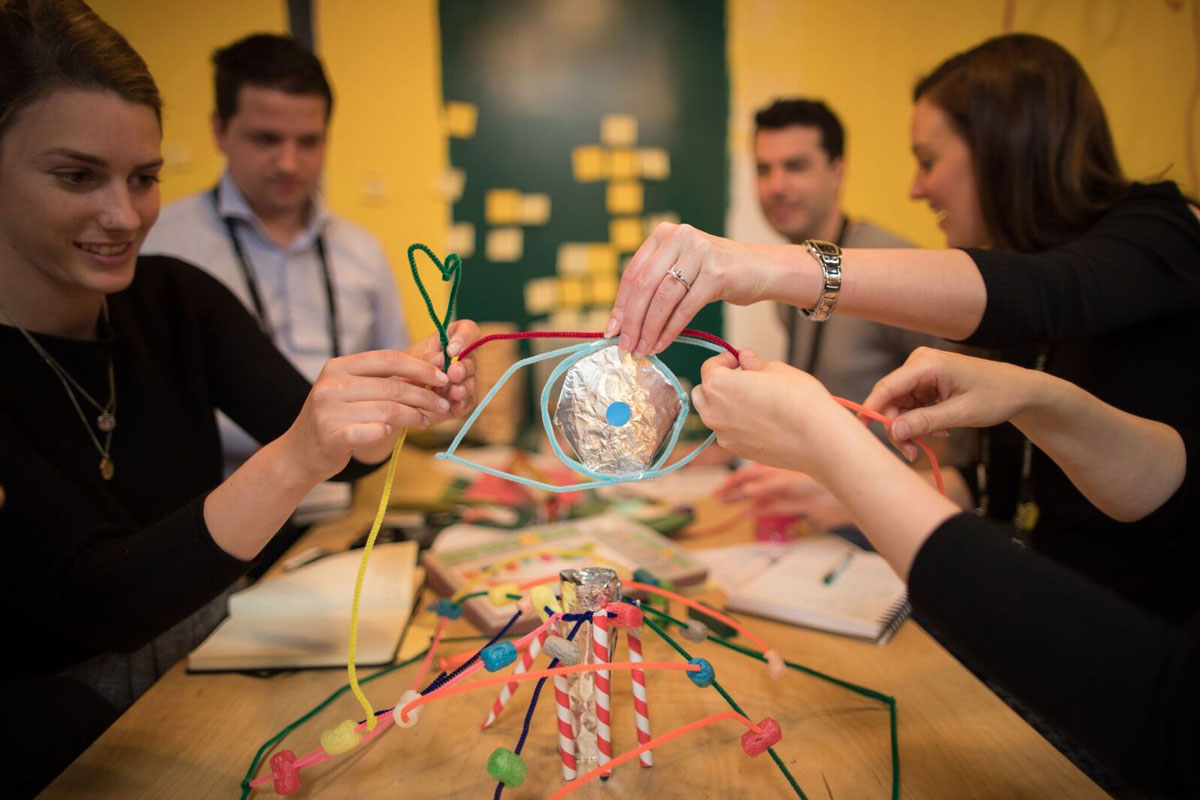 Propelling social innovation by nurturing collaboration
Knowing that more than 25% of all R&D spending in Québec* happens within the walls of Montréal universities, entrepreneurs stand to benefit more than ever by factoring research into their thought process. It is in the spirit of fostering this kind of synergy that this year's Montréal Summit on Innovation is being held. With that in mind, QI, UQAM and C2 Montréal aim to create a favourable environment where ideas can collide and solutions can emerge in order for everyone to expand their horizons, get better results and collectively tackle key questions such as:
How can social impact be accurately measured?
How can a collaborative social entrepreneurship ecosystem be created?
What inspiring innovations have been generated through collaboration?
How can entrepreneurs develop a stronger reflex to include universities for better social impact?
A transformative journey
Mainly held in French, the Summit falls within the theme of this year's edition of C2 Montréal: Transformative Collisions. Attendees can expect a multiformat experience, including:
Les Affaires breakfast seminar presented by Ville de Montréal: How do we build a collaborative social entrepreneurship ecosystem?
Introducing three inspiring collaborative projects at different stages of evolution. Hosted by Diane Bérard, columnist for Les Affaires.
Collaborative experiences
Over the course of these two workshops, participants will be prompted to share their input on measuring social impact and implementing collaborative practices, as well as putting these ideas and processes to work.
Workshop 1 – "Hit your targets: Measuring social impact."
Just how impactful are your social sector initiatives?
Professor involved in the development of the workshop: Juan-Luis Klein, Professor in the UQAM's Geography Department and Director of the Center for research on social innovations (CRISES).
With Territoires innovants en économie sociale et solidaire (TIESS) and Chantier de l'économie sociale.
Workshop 2 – "Come together: Collaborating for social innovation"
What highly effective collaboration processes can you undertake to make your social innovation ecosystem prosper?
Professors and partners involved in the development of the workshop: Viviane Sergi and Claudine Bonneau, professors in ESG UQAM's Management and Technology Department and Hugo Steben, Director of Social Entrepreneurship at the Maison de l'Innovation Social  (MIS).
Braindates are specifically targeted learning labs allowing guests to share and deepen their knowledge in one-on-one or group settings. Groups are formed based on preferred areas of expertise or fields that participants wish to explore.
Featured speaker
A top mind in the field of innovation (soon to be announced) will take one of C2 Montréal's main stages to share ideas and reflections.
Conversation Market
The Conversation Market is an open forum where participants can simultaneously collaborate and discuss different aspects of a given subject. With a few guiding themes, all are welcome to share their point of view on the topic of "Multiplying our positive impact."
Interactive circuit and cocktail
In a cocktail setting, MSI attendees will get to explore an interactive circuit where 10 collaborative research projects will be displayed.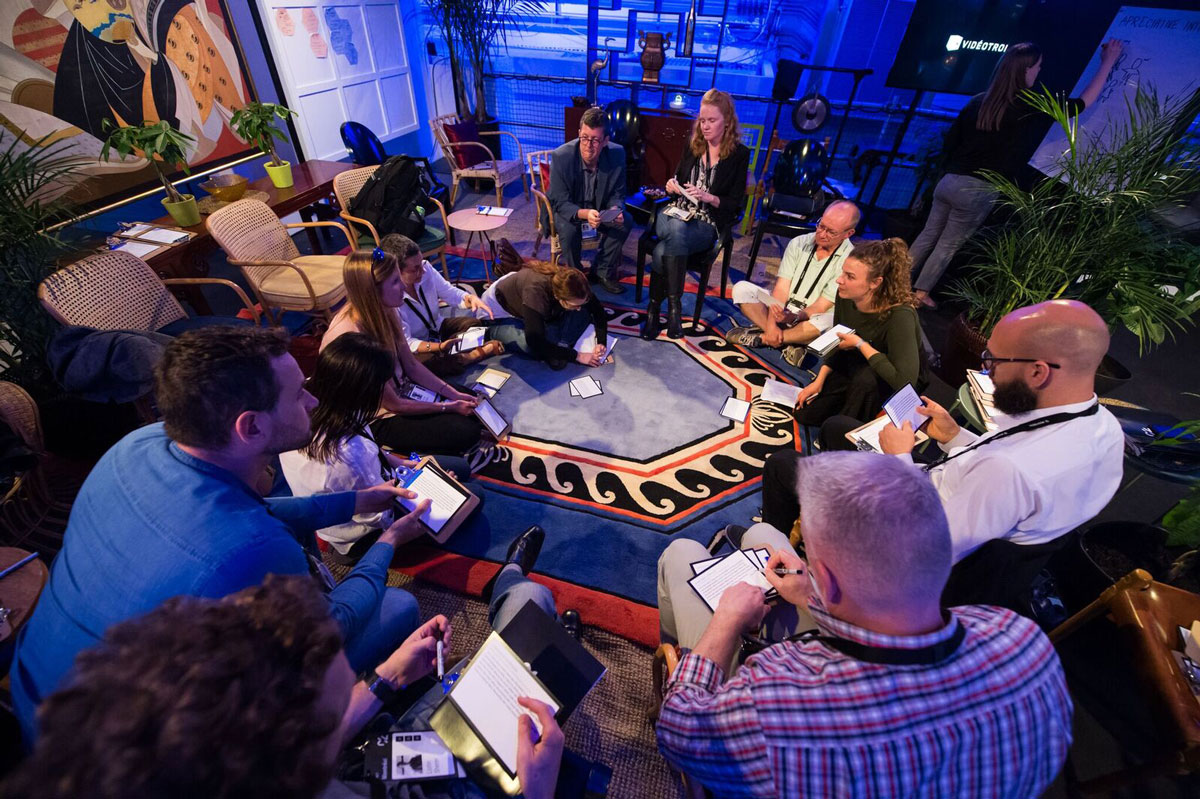 Who is the Montreal Summit on Innovation for?
In an effort to strengthen trust between entrepreneurs, university researchers and other key actors in the social innovation landscape (therefore maximizing social impact), MSI is geared towards anyone striving for better synergy between all three fields.
Businesspeople who believe social impact creates value
University professors and students
Employees of a social impact organization (e.g., a startup, co-op, NPO, B-Corp certified entity)
Who qualifies for a preferred rate?
Professors, lecturers, and professionals of universities that are part of the Quartier de l'innovation (McGill University, École de technologie supérieure, Concordia University, Université du Québec à Montréal)
Students or post-doctoral students of universities that are part of QI (McGill University, École de technologie supérieure, Concordia University, Université du Québec à Montréal)
Employees of social impact organizations with less than 25 employees (e.g., a startup, co-op, NPO, B-Corp certified entity)
Do you want to explore major social issues in order to generate new ideas and elevate Montréal's collaborative potential? Do you meet one of the above criteria? Purchase your discounted ticket for $395 by filling out this form. Buy your pass now, they will be on sale until April 30th.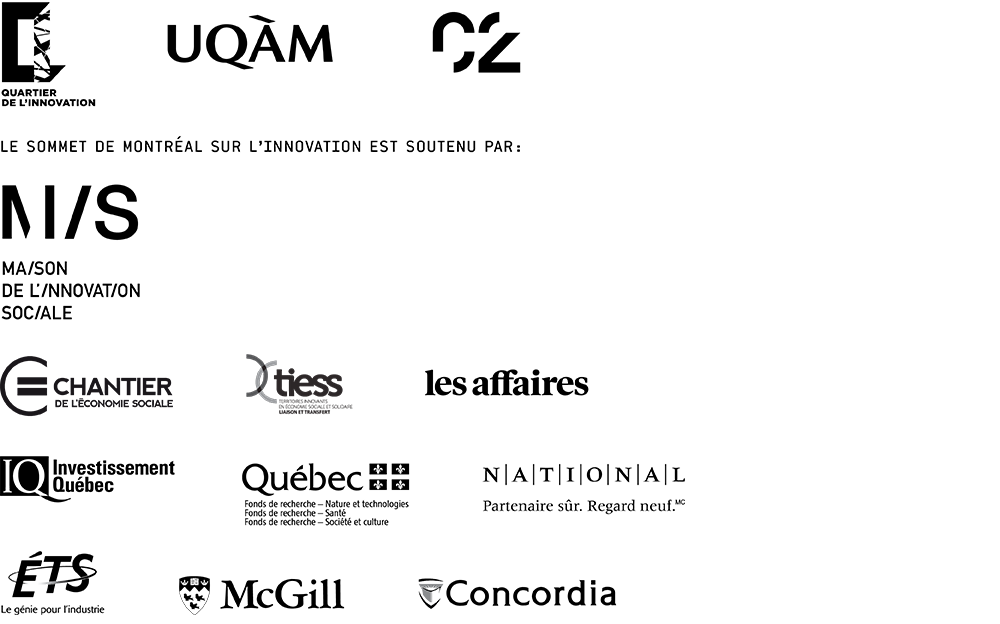 *Chamber of Commerce of Metropolitan Montréal (May 2017). Exploiter le plein potentiel du Montréal universitaire. Online.