Credit: Jimmy Hamelin
An entrancing entrance
Aaaaaaand, away we go! The inimitable Cirque du Soleil kicked off the three days of C2 Montréal in the wondrous way that Cirque du Soleil fans worldwide have come to know and love with a performance of the theme song from their iconic production Alegría, featuring the show's own musicians.
A glass-is-half-full kind of CCO
"Optimism, the rejection of cynicism, is not innate. It's not a personality trait — it's a choice. We stay positive, we do not put our head in the sand, and we choose to stay hopeful." — C2 Montréal's fearless creativity leader, Chief Creative Officer Génifère Legrand, set the tone at her Facebook Live appearance during the C2 Morning show in the Aquarium, C2's glass-enclosed media studio. Watch her in conversation with C2 President and CEO Richard St-Pierre and C2 Chairman J-F Bouchard here.
What we learned today, by the numbers:
Buildings are responsible for more than a third of our CO2 footprint
Cars consist of more than 10,000 different materials (as guessed correctly by 54% of participants using the klik app polling function)
80% of sustainability impact relies on the design of the product
1 day: the amount of time AI will take to complete a pharmaceutical clinical trial that typically takes over 10 years
Question: What percentage of U.S. adults support a ban on slaughterhouses? The (somewhat surprising) answer: 47%
8.1 million kilos: the amount of space junk orbiting above our heads
62% of people think that protection of the environment should be a priority, even at the risk of curbing the economy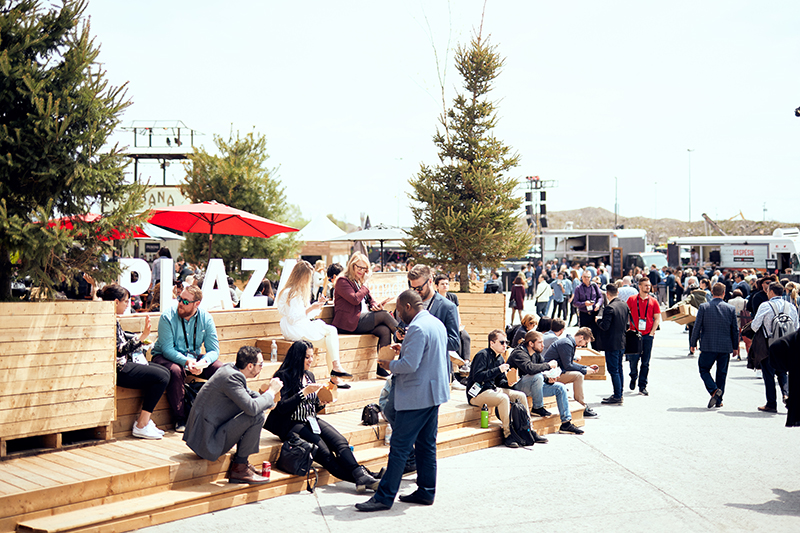 Credit: Jimmy Hamelin
The day in fab photos
Have a gander at all the great goings-on taking place all around the new C2 Village at Grandé Studios on this lively and sunny opening day here.
Overheard at C2 today…
"At C2 everything's an experience — even going to the bathroom!" (We actually get that a lot)
"The world could have stopped right there. It was incredible!" (A participant coming out of a Lab)
"I can't wait to go for yoga tomorrow morning. I've never been in a goat porno before."
(Your guess is as good as ours…)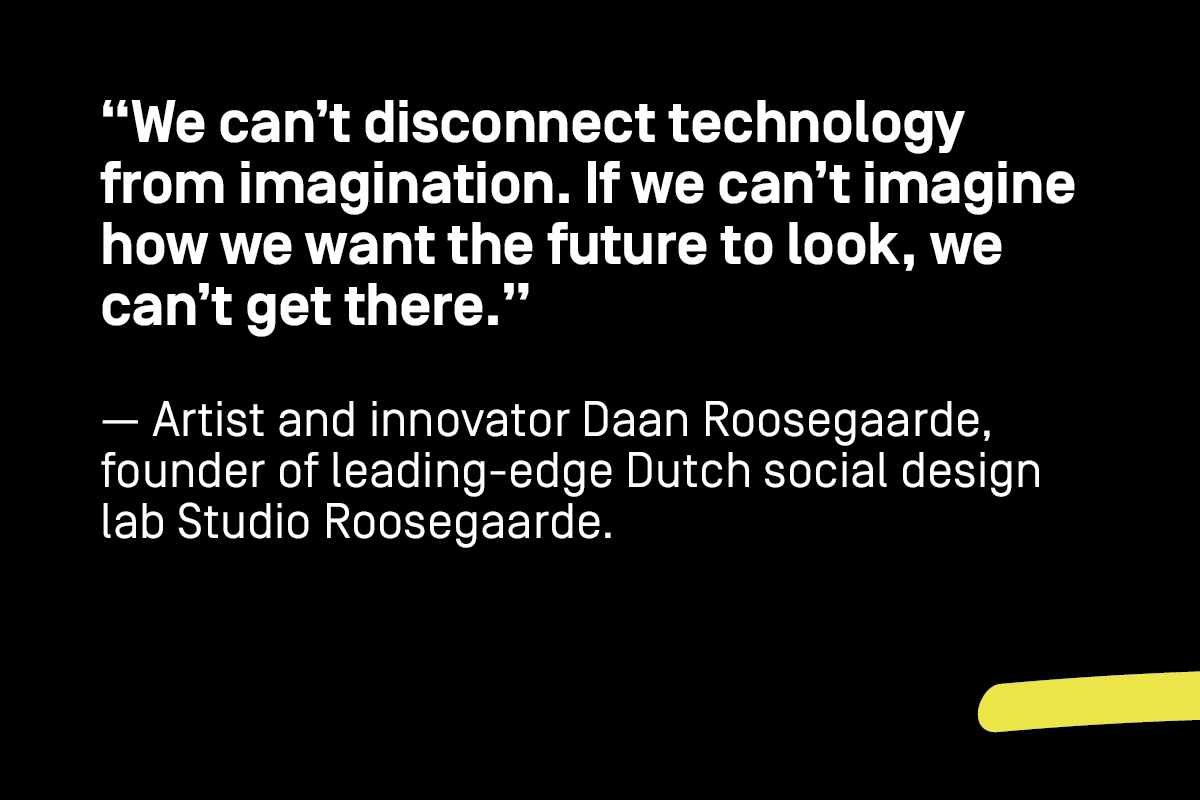 And the winner of the "Most Colourful Conference Room" is…
Voir cette publication sur Instagram
What she said
"There is no market for evil AI." — Groundbreaking innovator Dr. Martine Rothblatt (Chairman and CEO, United Therapeutics) while addressing a rapt crowd in the first talk in the Forum.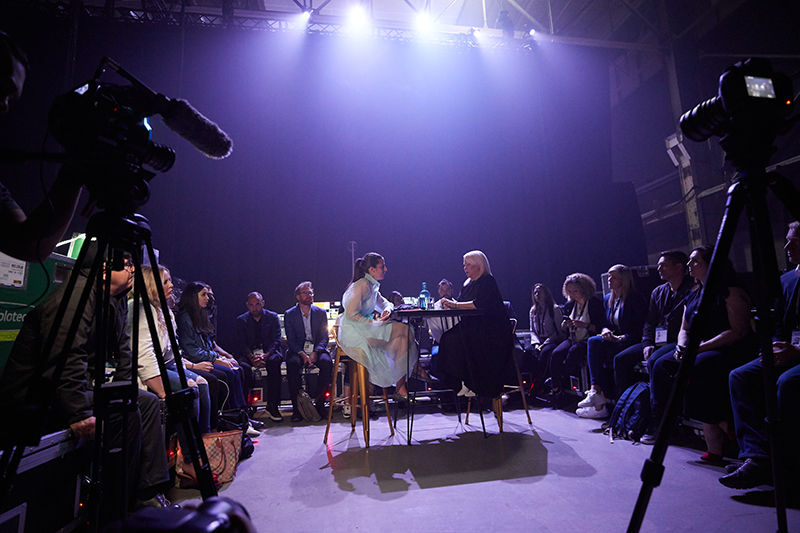 Credit: Jimmy Hamelin
Backstage pass
Bekah Sirrine, Instagram's Head of Global Creative, in conversation backstage with C2's Vice President of Growth and Partnerships, Anick Beaulieu (right after she took a selfie with the crowd… presumably, we hope, for Instagram).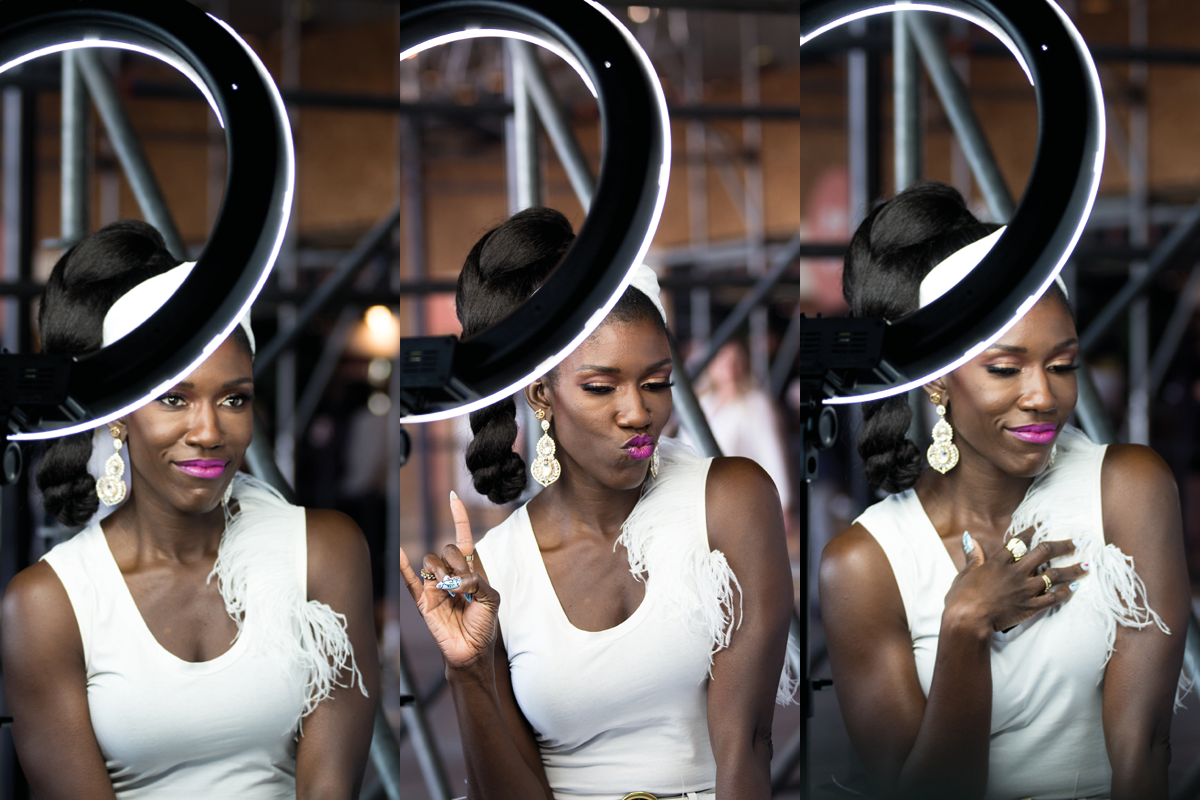 Credit: Mathieu Dunberry
Bozoma wins again
Marketing superstar and Endeavor CMO Bozoma Saint John showed us what leadership thinks, acts and looks like during her Agora Talk at day's end. Speaking of Bozoma…
The Aquarium catch of the day
In C2's Aquarium media studio, in conversation with C2's VP of Marketing and Audience Julia Cyboran, Bozoma dropped the following: "We need to start looking at just brilliant people and stop categorizing them by their definitions of areas that would keep them out. I'm so much more of a complex person. I'm a mother. I'm a widow. I'm a best friend. I'm a twerker. I also happen to be a black woman… We must continue to show up as our most authentic selves."
See and hear more in the Aquarium tomorrow!
So that happened…
In the Cabaret, Isabella Grandic explained how she's using cellular agriculture to create synthetic animal products. When asked about future career aspirations, she made the packed room laugh with amazement when she replied, "I'm 15, so my actual trajectory is a little foggy." (Isabella's one of C2's "7 under 17" this year.)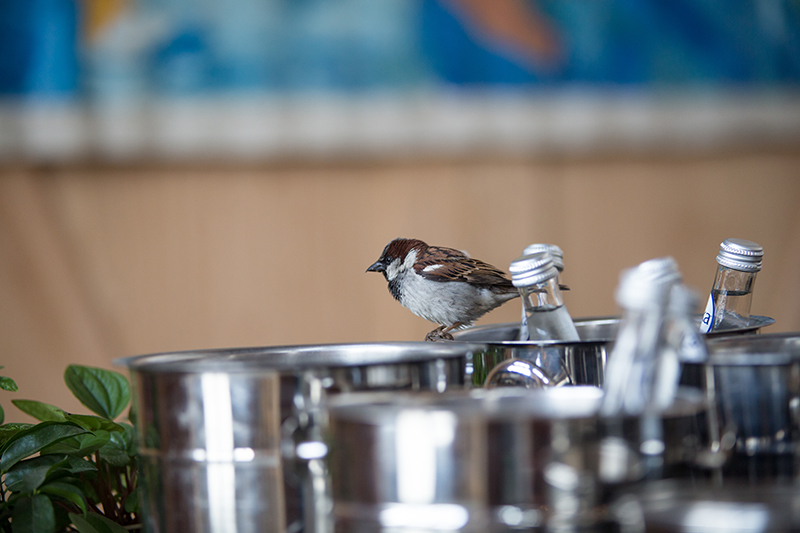 Credit: Mathieu Dunberry
C2 is for the birds
An unexpected participant making itself at home in C2's "VIB section" (i.e., Very Important — sorry — Bird).
Tomorrow, tomorrow, we love ya, tomorrow…
On deck for Day 2: artist and tech innovator will.i.am, top chef Marcus Samuelsson, social robot BINA48, and so much more… see you then!
Questions or comments? Drop us a line at editorial@c2.biz