Come join us for what is, every year, the official C2 closing night mega-celebration and the unofficial kick-off to summer in Montreal: Illumination Night.
On Friday, May 25, we'll be wrapping up the seventh edition of C2 Montréal with an unforgettable evening of festivities spanning the C2 village at Arsenal. There will be a live music stage in the Agora, DJs in the outdoor Plaza, and the main dance floor will feature DJ sets courtesy DJ Snoopadelic (a.k.a., entertainment icon, and C2 2018 speaker, Snoop Dogg), Coeur de Pirate + DJ Thomas H (the platinum-selling pop star teams up with the sought-after Montreal DJ), and BAMBII (one of Canada's most compelling new club DJs).
Buy a ticket for a friend – while you can
All Total Experience pass holders, be they 1-day or 3-day, will be granted access to Illumination Night, with their klik badges. There are also a limited number of tickets available to the general public, and those can be purchased here. (Word to the wise: best to get them now.)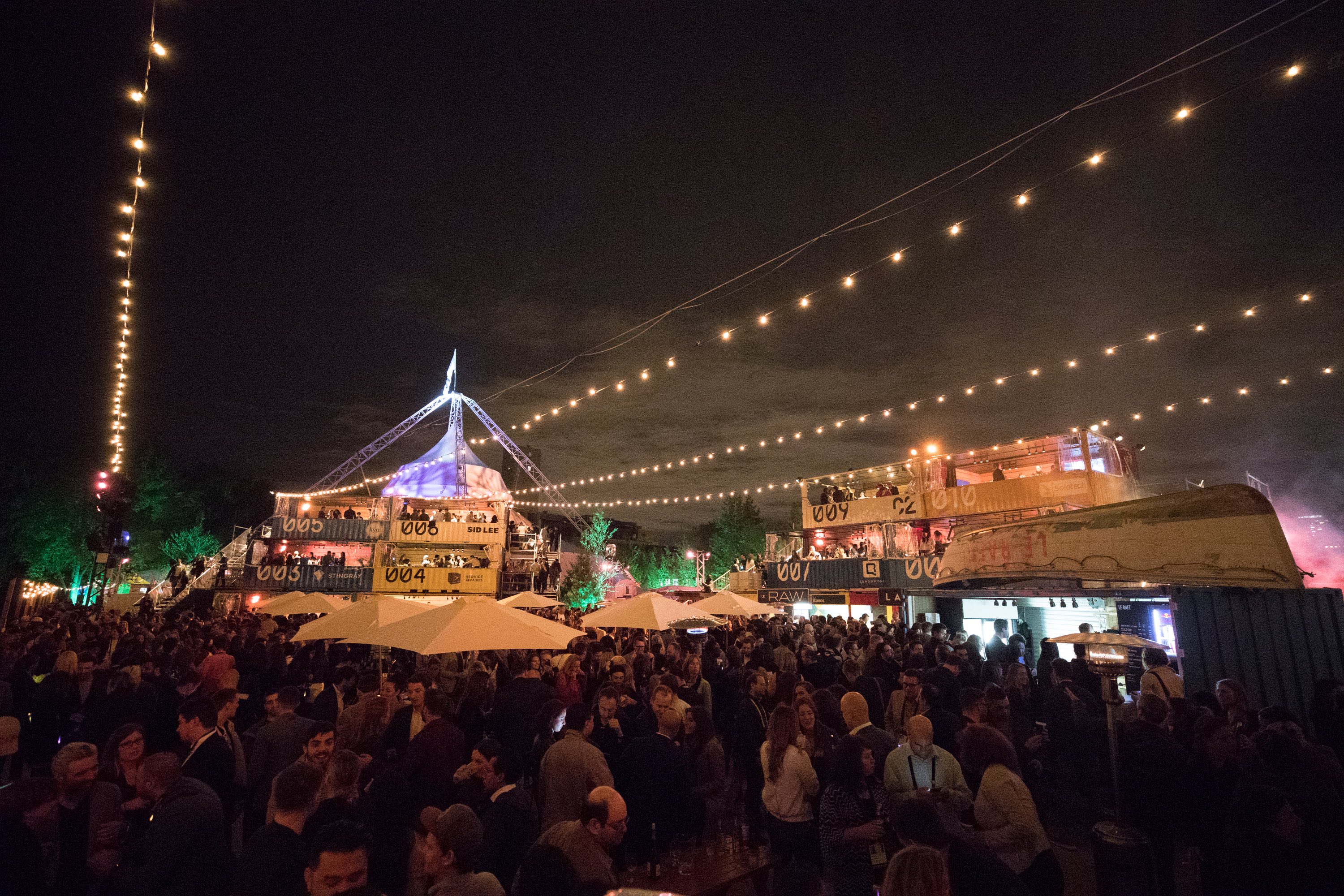 Photo: Jimmy Hamelin
A party site for all your appetites
Attendees are invited to explore the entirety of the vibrant C2 village: take advantage of several of Montreal's famous food trucks (such as Pizzéria Napolitaine No. 900, Unibroue Beer and Food, Mandy's gourmet salads and more) and a sit-down restaurant, help yourself to an enticing array of wines, beers and refreshing cocktails on the enormous floating terrasse on the picturesque Lachine Canal, and let your party light shine.
Doors open at 7 pm, and the revelry will continue, as usual, into the wee hours.