Sessions with EY, Cirque du Soleil, SYPartners and HNI Canada/Nua to prepare us for tomorrow's talent challenges
One built a multi-billion-dollar enterprise based on communal work spaces in an effort to empower people to live better lives. Another didn't see people such as herself reflected in her industry, and created a thriving national peer network for professional women of colour. Someone else fought his way to the top, literally, with a large cadre of collaborators, helping take a formerly marginalized sport mainstream. And yet another is challenging the boys club in the boardroom by choosing possibility.
A disparate group of dreamers and doers, to be sure, but with one significant thing in common: they have all grown their own unique talent ecosystems, and not solely in pursuit of their own success, but for that of the greater good as well. Here are those five new speakers we are excited to hear at the end of May:
Miguel McKelvey, Co-Founder and Chief Creative Officer, WeWork
With the global success of WeWork, Miguel has altered the architecture of how we work – now he wants to redefine how we live.
Georges St-Pierre, Mixed Martial Artist and UFC World Champion
Both intellectually and athletically, rigorous discipline and relentless self-betterment have been the hallmarks of a career that has raised the profile of mixed martial arts the world over.
Lauren Wesley Wilson, Founder and President, ColorComm
Lauren's vast networking organization has been a proven catalyst for change when it comes to professional women of colour within media and advertising.
Sukhinder Singh Cassidy, Founder, Joyus & theBoardlist
Sukhinder is helping businesses realize greater performance through gender diversity while connecting women leaders with opportunities to serve on company boards (#ChoosePossibility).
Gautam Mukunda, Assistant Professor, Organizational Behavior Unit, Harvard Business School
As humanity navigates ever more difficult social, political and economic seas, Gautam looks deeply into the roles of the leaders at the helm.
They join esteemed, previously announced company under the same theme:
Simon De Baene, Co-Founder and CEO, GSOFT
Simon had the epiphany that happiness is key to success, and is creating one of the most inspirational business cultures on the planet.
Valérie Pisano, Chief Talent Officer, Cirque du Soleil
An unconventional thinker, Valérie is passionate about unlocking the full extent of human potential and propelling meaningful workplace change.
Check out the full roster of speakers so far
Masterclasses and workshops to prepare us for tomorrow's talent challenges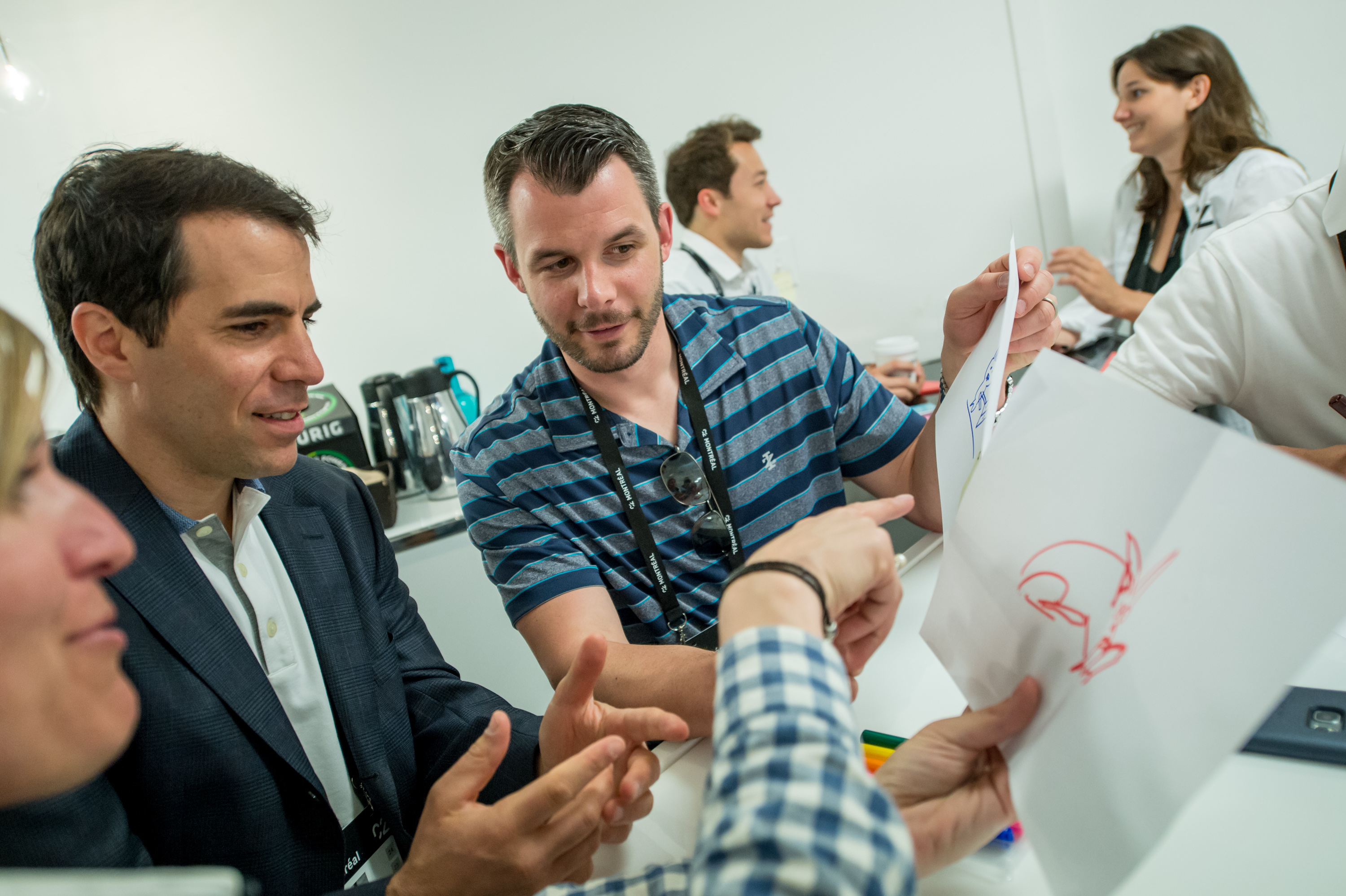 The traditional talent ecosystem is no guarantee of anything except the same old thing, which begs a few crucial questions: What are the main global trends that will shape talent acquisition and development in 2017? How can organisations bring together a wider range of perspectives and backgrounds to foster innovation? How can companies foster engagement, creativity and innovation among a wide networks of employees and collaborators through their organizational culture? With work structures and workforces evolving at an unprecedented pace, how can tomorrow's leaders adapt to these ever-changing realities?
Here are the hands-on sessions through which we will seek out inspired answers to these burning questions:
The digital age is upon us, and EY aim to identify and understand the impacts, challenges and opportunities that technology presents talent and operations. Cirque du Soleil wants you to connect with your "inner leader," experience what it's like to be a free spirit and discover your ability to be a curator of ideas. SYPartners will give us the tools and insights necessary for leadership in the 21st century. And space design experts HNI Canada/Nua will help develop the ability to visualize how spaces can influence innovation, creativity and efficiency at the office and anywhere else employees are engaged.


In the coming days, we'll be announcing the final pieces of our C2 Montréal 2017 programming, including some choice surprises, so keep the ol' orbs peeled – you won't want to miss it.