To paraphrase (with apologies) Sesame Street: one of these things is not like the others; one of these things is doing its own thing. C2 Montréal was born out of a desire to smash the mold of the typical conference experience, so C2's founders asked themselves a question: "How can we create the ultimate context for business and creative professionals to get a powerful surge of inspiration?"
They started by throwing away the "best practices" and preconceived notions of what a conference is supposed to be. After a lot of experimentation, something utterly one-of-a-kind emerged: an immersive event at the intersection of commerce and creativity that helps people gain the tools they need to better face challenges in their industry, all in the context of bettering both business and society. In other words, an event unlike any other.
Here are 20 things that put C2 Montréal in a category all its own.
#1. All the village people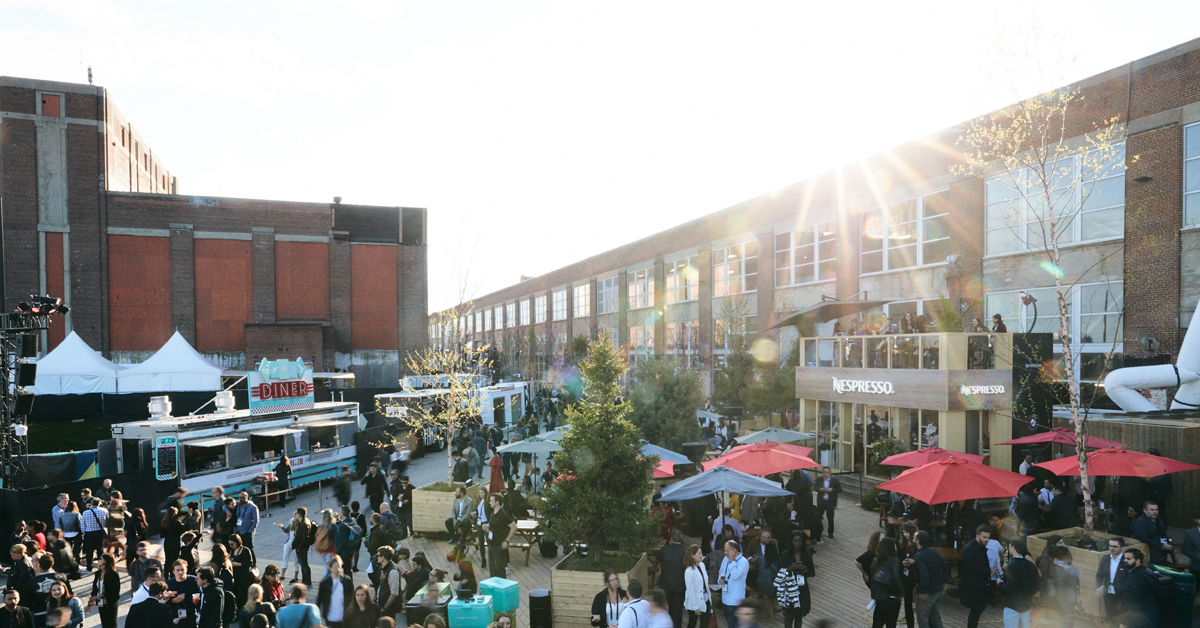 It literally takes a whole village to give life to C2 Montréal. The annually reimagined C2 Village is a one-of-a-kind playground where C2 Montréal participants go to explore, connect and kick ideas around. In the months leading up to C2, dozens upon dozens of local and international designers, production peeps, artists, musicians, culinary wizards and other collaborators throw their considerable talents into creating a place designed to encourage discovery and learning.
#2. Hands-on learning (and fun)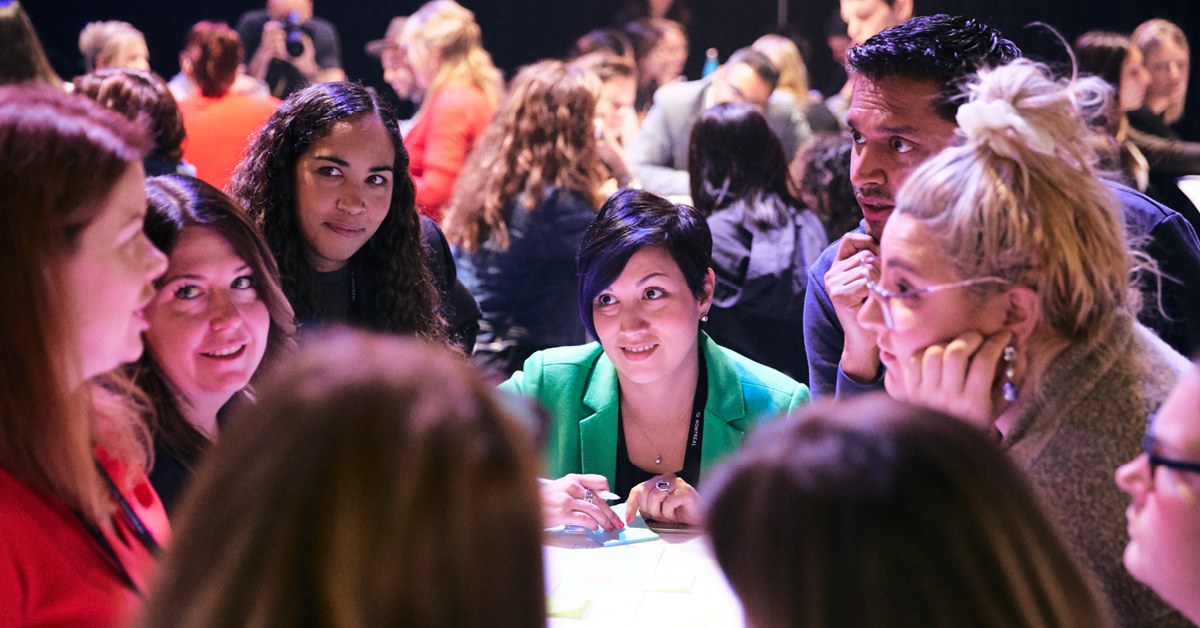 Workshops are expert-led collaborative sessions designed for a specific real-world challenge and problem-solving outcome. They are, perhaps not surprisingly, one of the most popular parts of the C2 experience. Workshops are where you step outside your comfort zone, loosen your tie (if you're wearing one) and get your hands dirty engaging with ideas and techniques you can apply and share with your team once you're back in the office.
#3. Next-level networking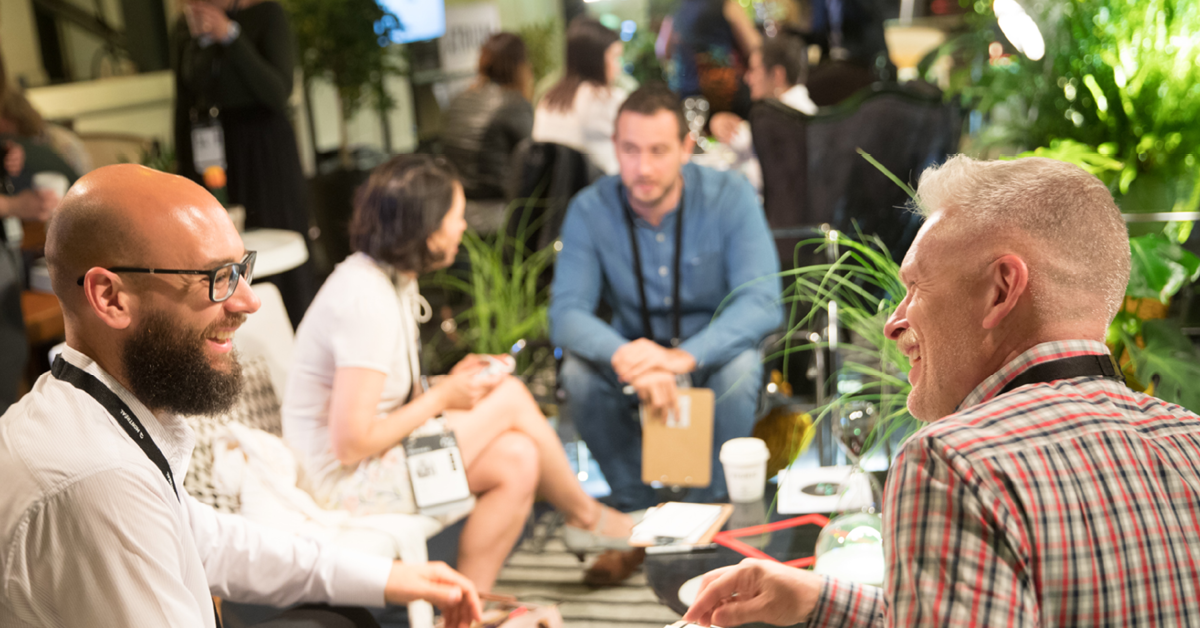 Engineering business-changing connections and having participants meet that person they didn't know they needed to meet – perhaps a future business soulmate – is at the heart of the C2 experience.
#4. There are events within our event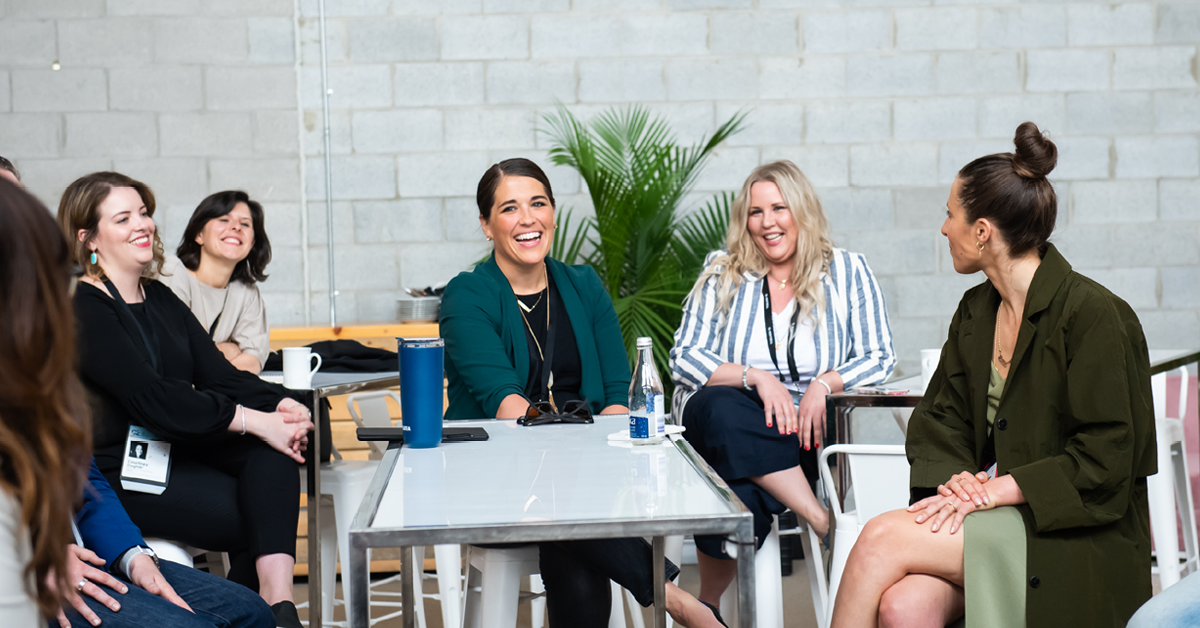 C2 partners with some fantastic organizations to create special focus programming, in addition to the broader main programming, so that people interested in a specific topic can delve more deeply into it. Two results of this initiative are the AI Forum, for executives looking to implement artificial intelligence, and the Digital Creativity Summit, for making impactful connections between digital industry actors.
#5. Dreams of carbon neutrality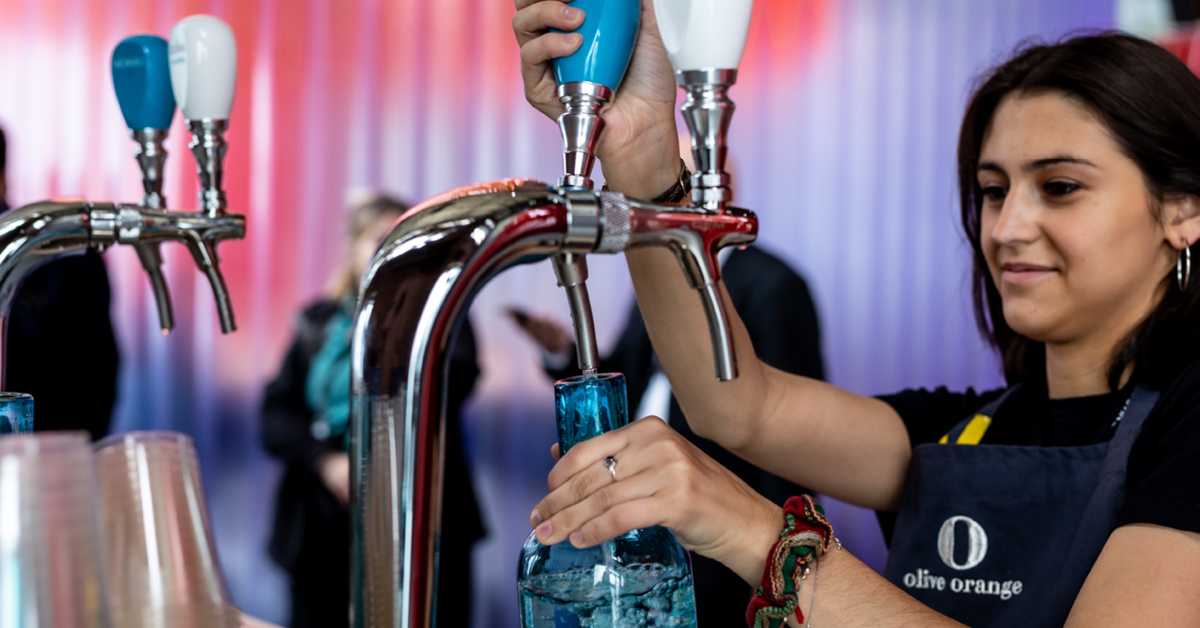 Closing in on our goal of becoming the largest environmentally certified event of its kind, C2 re-purposes a significant quantity of furniture and fittings, uses only reusable, compostable or recyclable dishes, maintains a maximum target of 1 kg of waste per participant per day, prohibits straws and single-use water bottles on the entire site, and has eliminated red meat and pork from the menus, to name but a few initiatives.
#6. Captivating speakers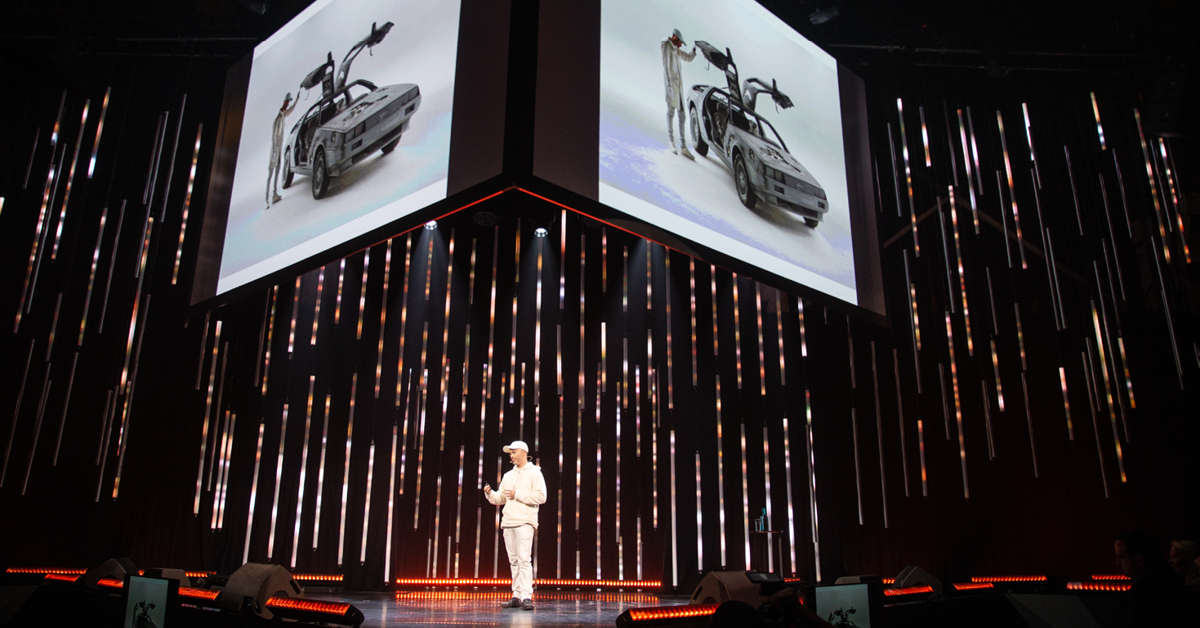 C2 speakers are a head-spinning mix of business innovators, risk-taking creatives, entrepreneurial icons, social game-changers and world-class experts representing a rainbow of industries and disciplines. They're fascinating folks who are breaking down barriers and driving change in their industries, in many cases opening up whole new frontiers.
#7. Deep dives with C2's big fish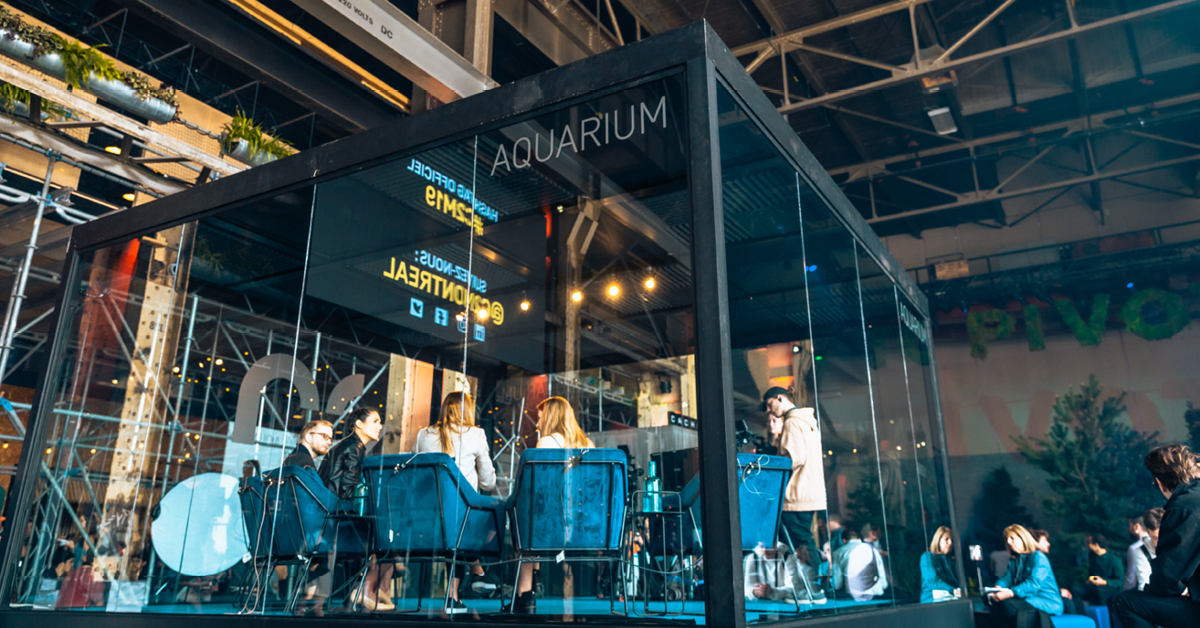 The Aquarium is a one-of-a-kind, live-broadcast media space that brings our speakers to the wider world while diving more deeply into the big topics of the day. (And some speakers are actual in-the-flesh, real-life deep divers.)
#8. Custom immersive experiences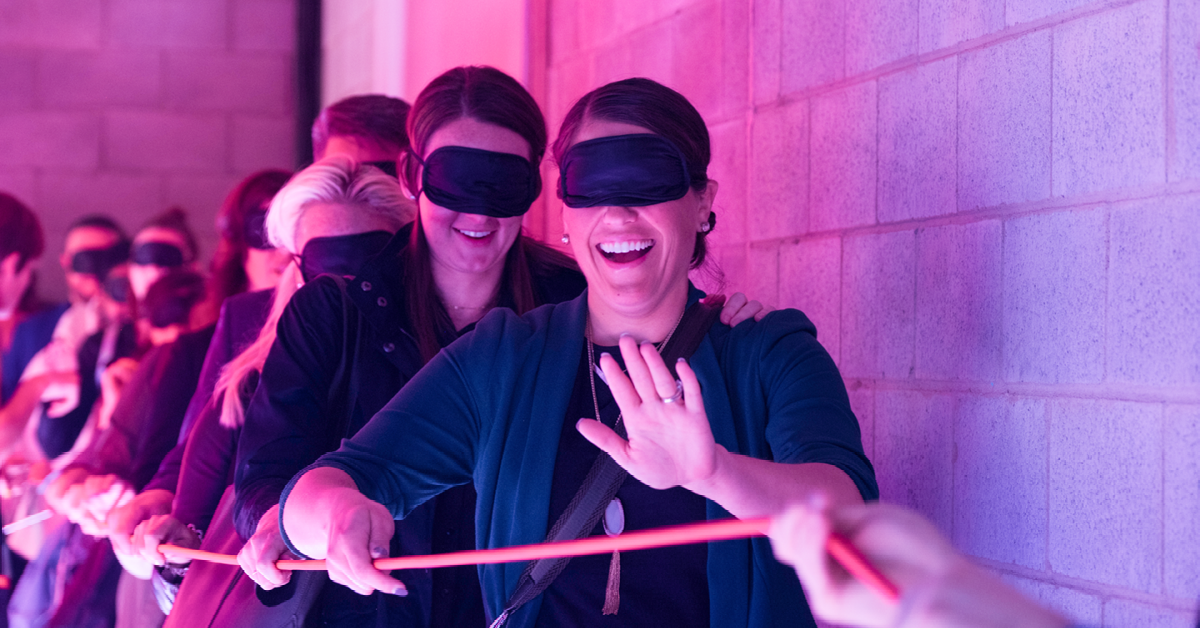 Sometimes you've got to get out of your comfort zone to get a new perspective on things. C2's custom immersive experiences — atypical learning and brainstorming environments — offer playful ways to move minds and help participants get a different angle on a challenge. Past experiences have included troubleshooting blind spots in a pitch-black room (In the Dark), realizing the potential of slow-looking with an original Andy Warhol painting (Slow Lab), and learning to consider the many facets of a single problem (Barometer).
#9. Big ideas for business leaders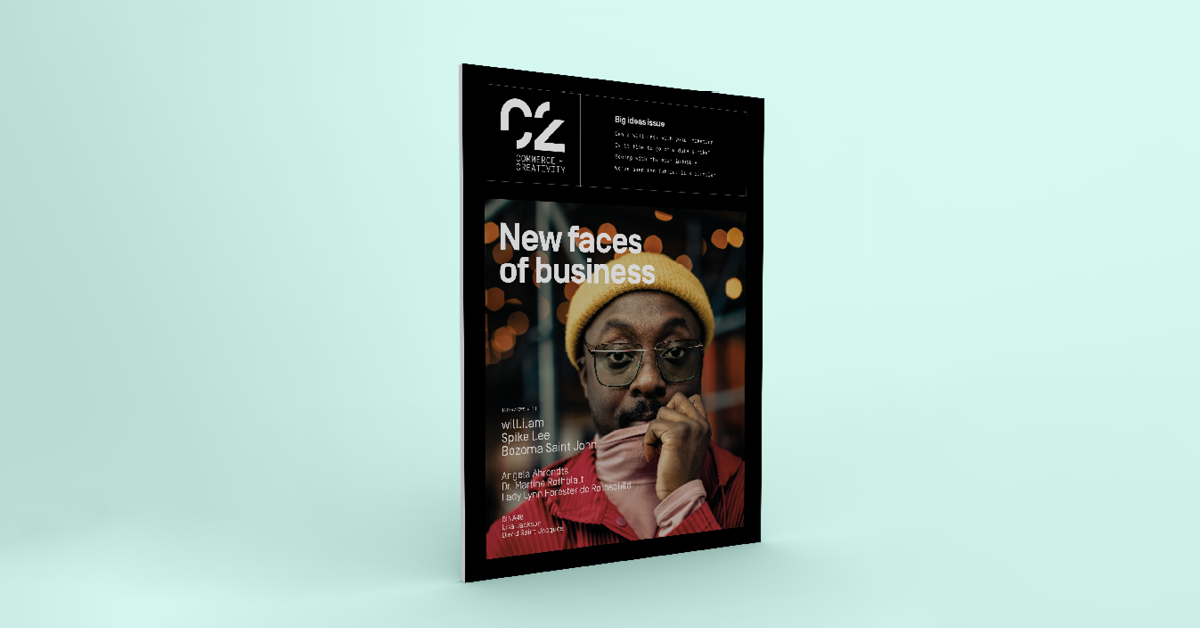 The inaugural edition of the C2 magazine was published both digitally and in print form in September 2019. It's a curated collection of the big ideas, top action items, hot topics and trends shaping business and society that came out of C2 Montréal 2019.
#10. Multiple environments for multiple moods and activities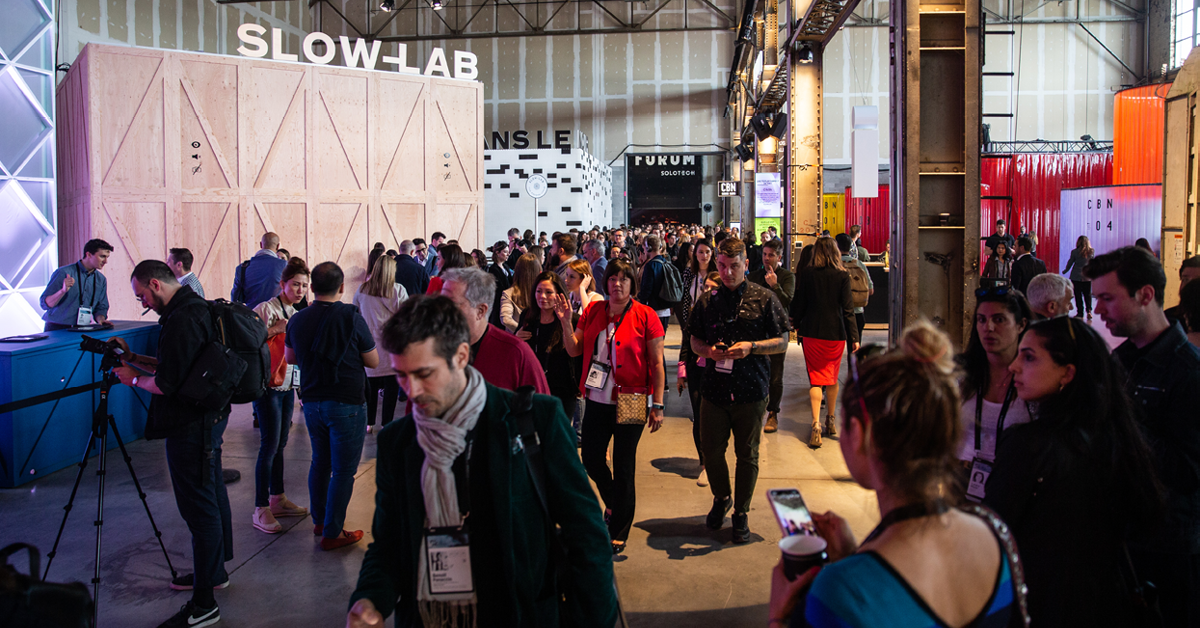 There are no windowless convention centres and hotel ballrooms that see participants confined to the same space all day. The C2 site is intentionally designed to immerse participants in different stimulating, creative, reflective spaces throughout the day.
#11. A "5-star" level of service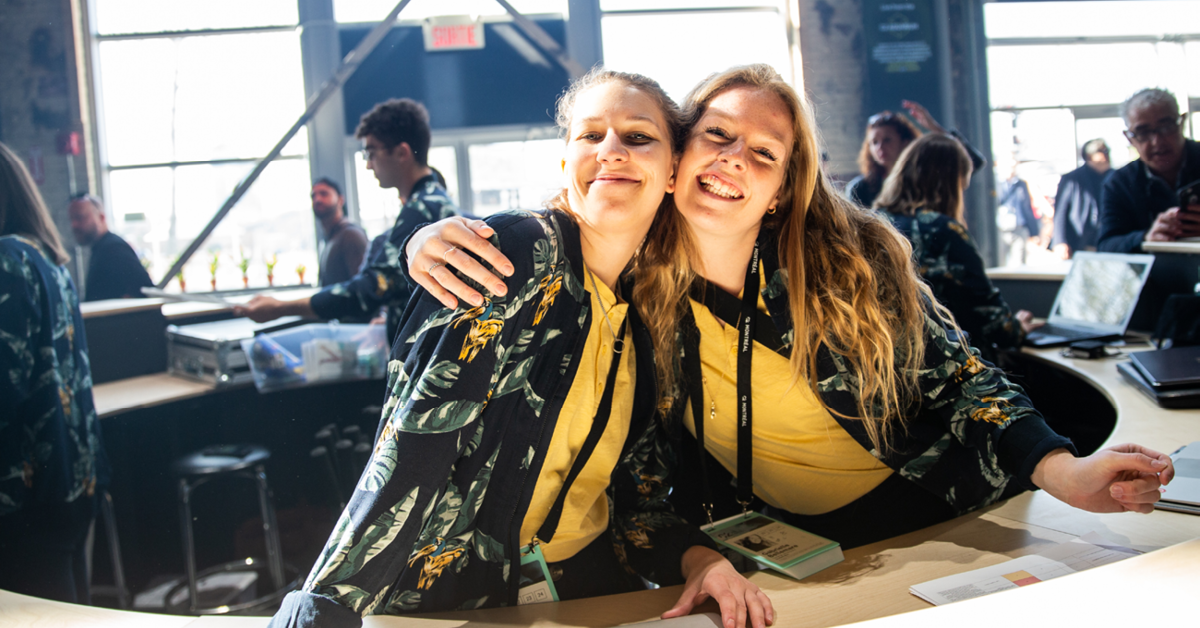 Each year, approximately 30 Concierges Extraordinaire personalize each participant's journey before, during and after the event. From recommending activities to helping navigate the registration process to recommending activities to offering restaurant, hotel and transportation suggestions to creating tailored surprise personal moments (e.g., surprising someone with their favourite childhood food) and much more, the Concierges Extraordinaire take each participant's happiness and well-being to heart.
#12. A ♥ for the arts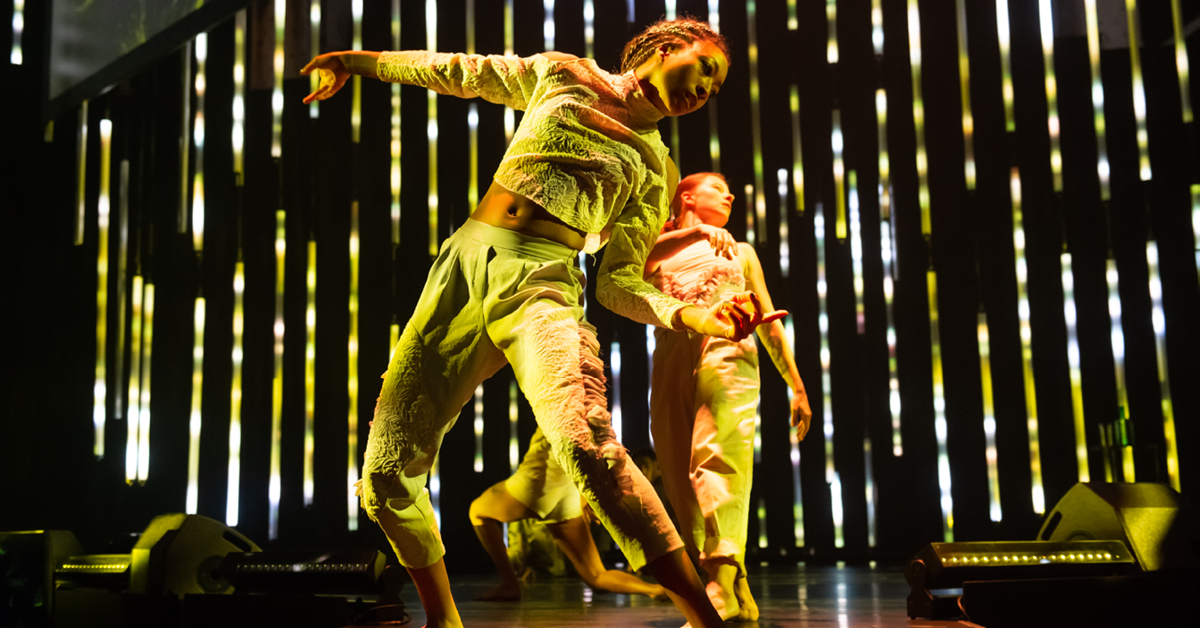 The power of performance — dance, music, circus and more — helps stoke creative stimulation, provoke thought, punctuate the event and entertain, sparking conversations and leaving participants wondering what will come next.
#13. Participants "klik" with each other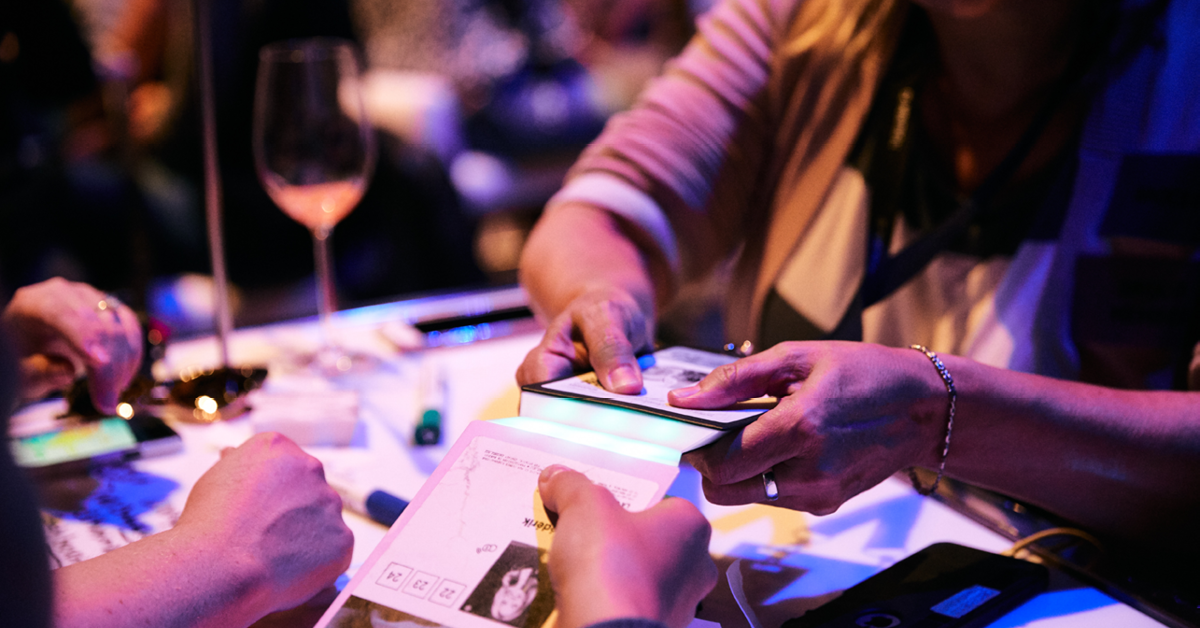 Thanks to the genius of PixMob, the klik platform on C2's smart badges helps participants customize their C2 experience, exchange contact info, book meetups and plan their activities.
#14. Food for thought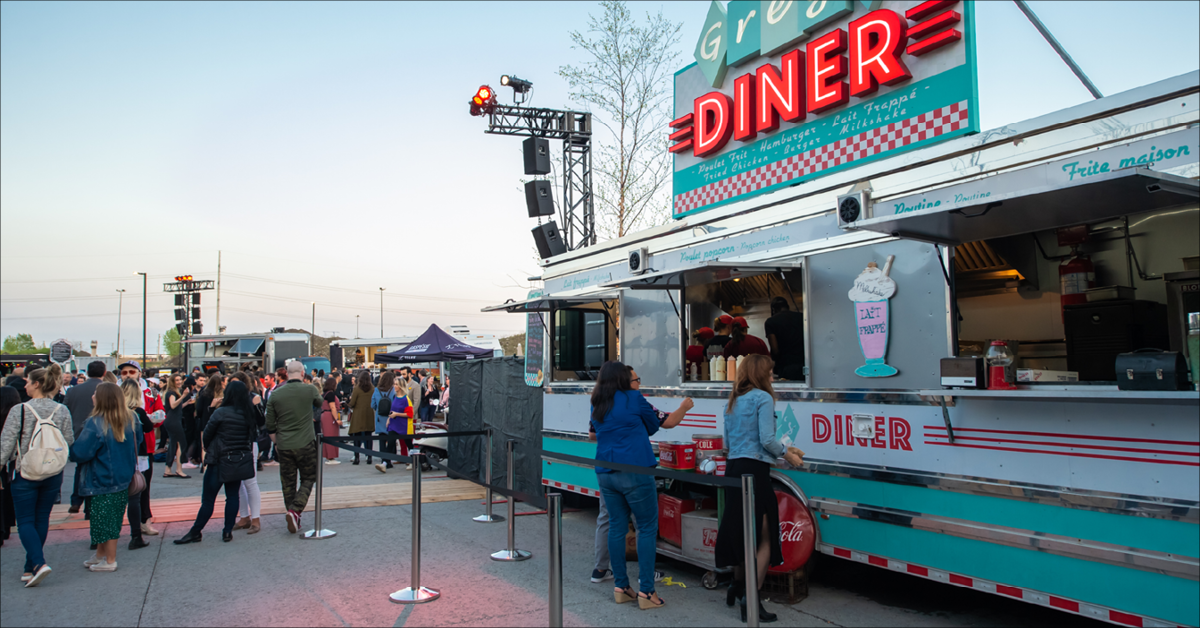 The ubiquitous, bland boxed lunch has no place in these here parts. There are always many ways for participants to sate their hunger and quench their thirst onsite during C2 Montréal, and some of the most delicious options come from several of Montreal's famous food trucks. And while the eating options are always international in flavour, all food and beverage providers are required to locally source their products where possible.
#15. Masterful classes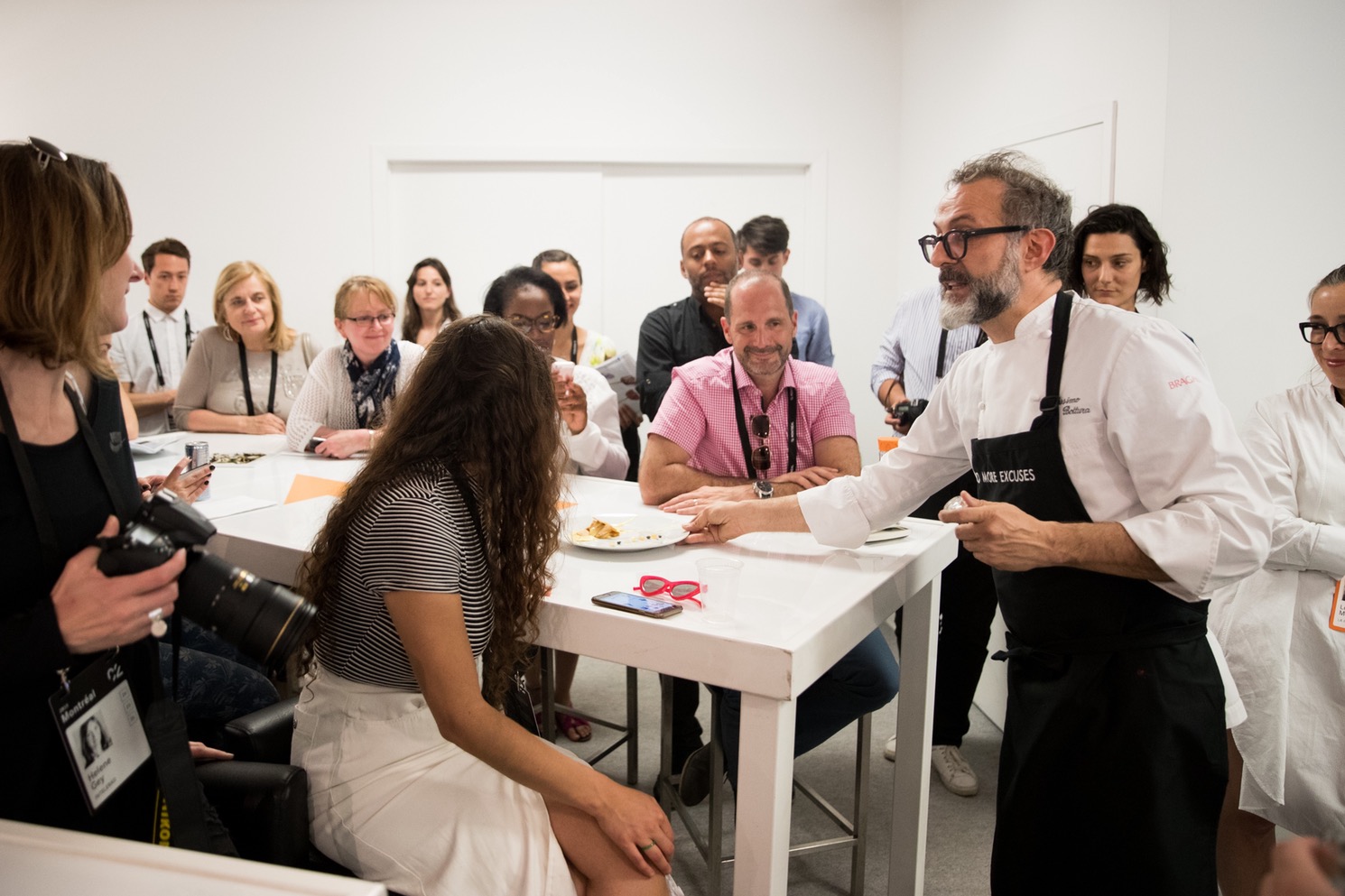 C2's masterclasses are interactive sessions designed to help you get inside a leading creative business mind for best practices, new approaches and different philosophies that are applicable to the challenges you face in your own industry. The format relies on artistic direction, targeted content and collaborative work that explores a chosen topic more deeply.
#16. La belle ville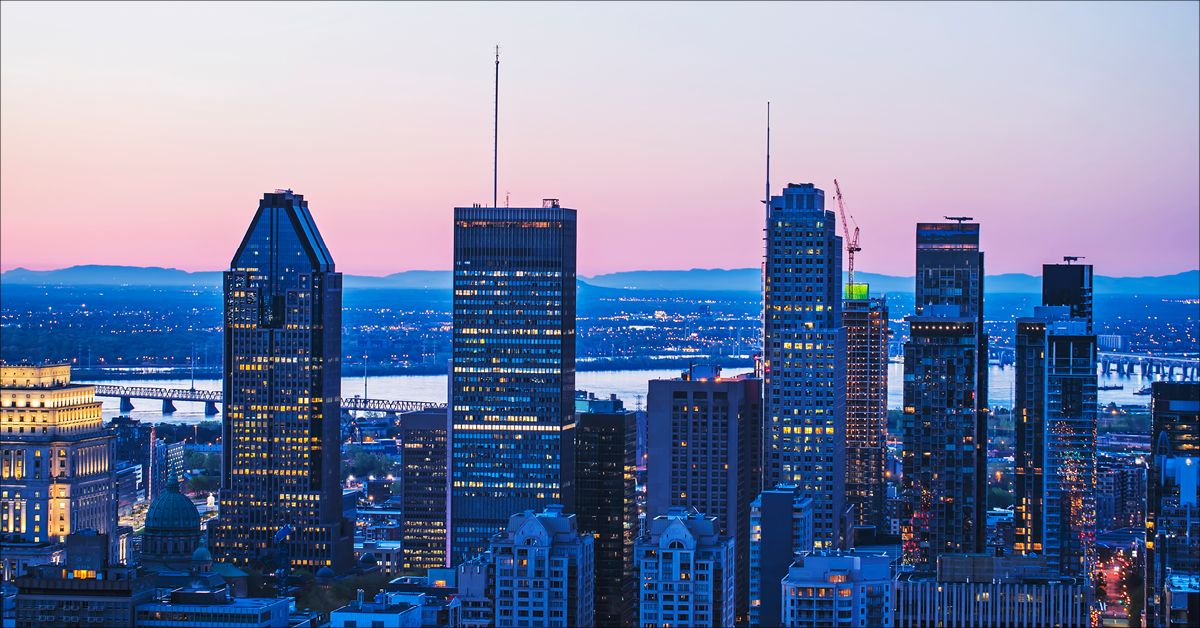 C2 Montréal has a bit of an unfair advantage over other events: the beautiful and bountiful city that is its namesake. A completely unique global hub for creativity, innovation and learning, and a historic commercial and cultural metropolis, the spirit of Montreal (a winning combination of "joie de vivre" and "savoir faire") was key to the creation of C2.
#17. Challenging (and enlightening) artistic installations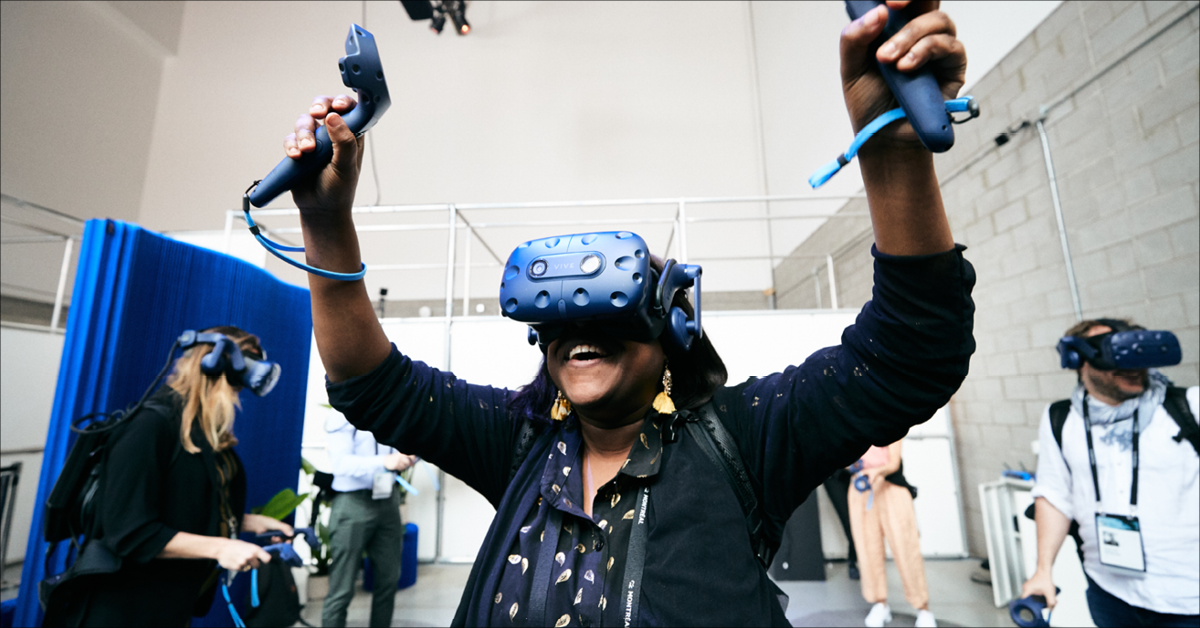 C2's many immersive art installations are always a thought-provoking — and often eye-opening — experience. New every year, past installations have involved interactive wordplay, VR adventures, digital art pieces, and even one installation that saw participants teaching an AI how to act like a human.
#18. Exclusive backstage passes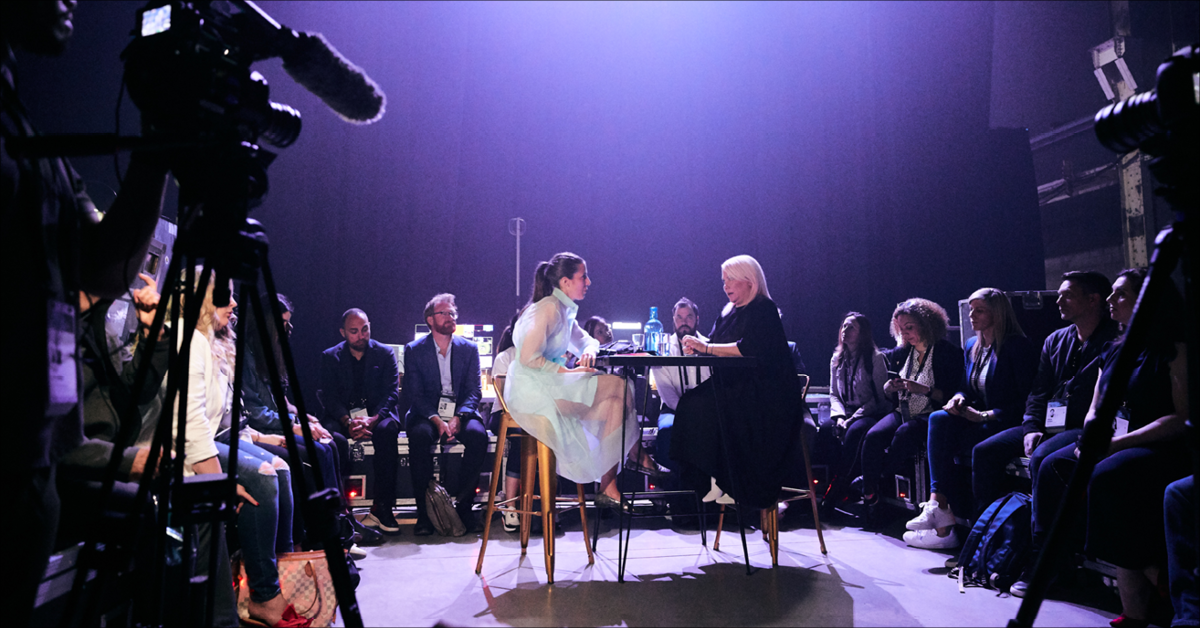 New in 2019, Backstage Sessions see highly engaged participants chosen for exclusive, behind-the-scenes interactive meet-ups with speakers. Seated on equipment road cases in groups of 30, participants can engage in intimate conversations with top-tier leaders.
#19. You can bring your whole army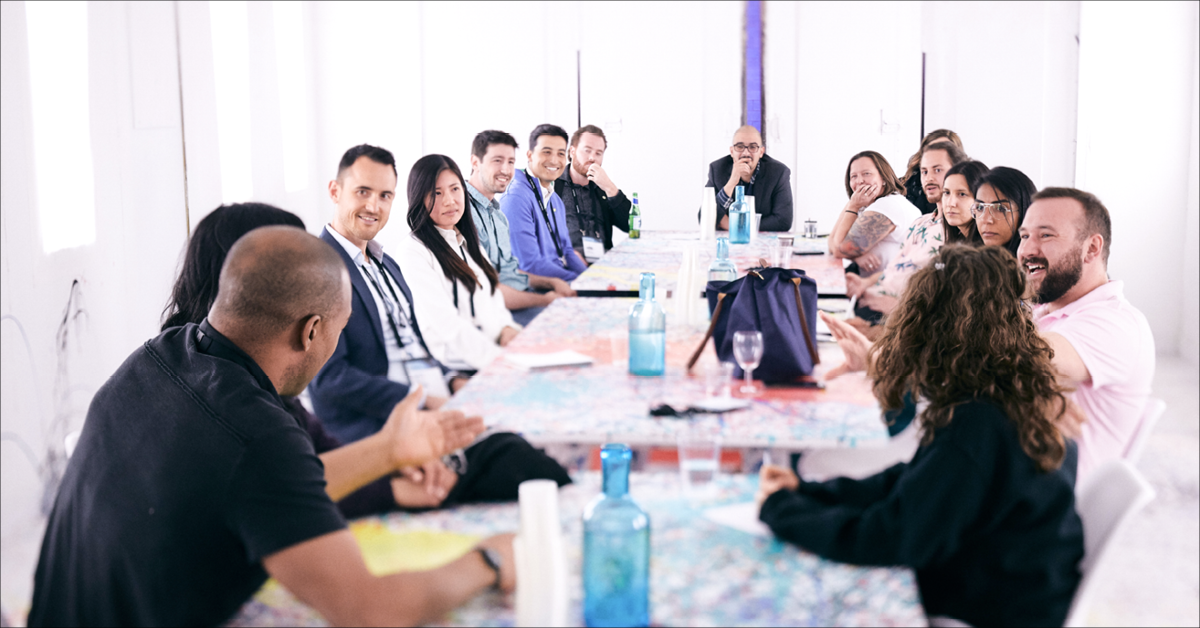 Take your gang on a Collective Mission: customized professional development group experiences that are designed to help teams face major issues in their business head-on while building their collective knowledge and making the most of their C2 Montréal experience.
#20. Celebration is in C2's DNA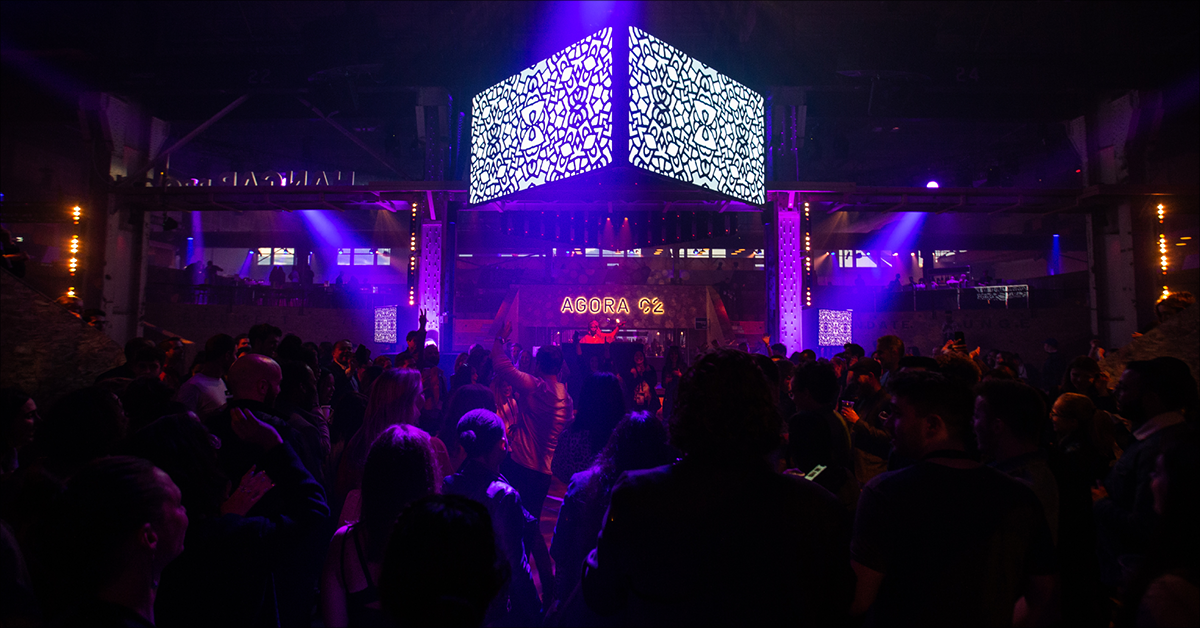 Celebration is serious business, and our "Illumination Night" closing dance party is an opportunity for everyone to connect on another level while tying a bow around their three-day C2 experience. Past performers have included Snoop Dogg, LCD Soundsystem's James Murphy, Moby, Tiga, DJ Windows 98 (Arcade Fire's Win Butler), Kid Koala and Patrick Watson.
Secure your place!
It's never too soon to start making your plans for C2 Montréal, May 27-29, 2020.
Questions or comments? Drop us a line at editorial@c2.biz