As is the case right around the world, commerce in Québec is also facing a high degree of uncertainty right now and, as a solution, many business leaders are calling for something simple yet ambitious: more innovation. Good thing great ideas aren't in short supply here in Québec. Across industries, the province has earned itself a global reputation for unique and creative solutions.
Participants at the RESILIENCE-themed C2 Online — Montréal 2020 event in October will have noticed a lot of dialogue and action surrounding Québec innovation expertise.
For a little addendum of inspiration, we've come up with a short list of Québec businesses that have not only proven their prowess in the global arena, but whose expertise and innovation is having positive impact here at home, especially by way of job creation, economic spinoffs and coming up with entirely new ways of doing what they do.
Our list is far from exhaustive, so we've covered a smattering of sectors to illustrate how good old-fashioned moxie and innovation are part of Québec's entrepreneurial DNA, regardless of the industry.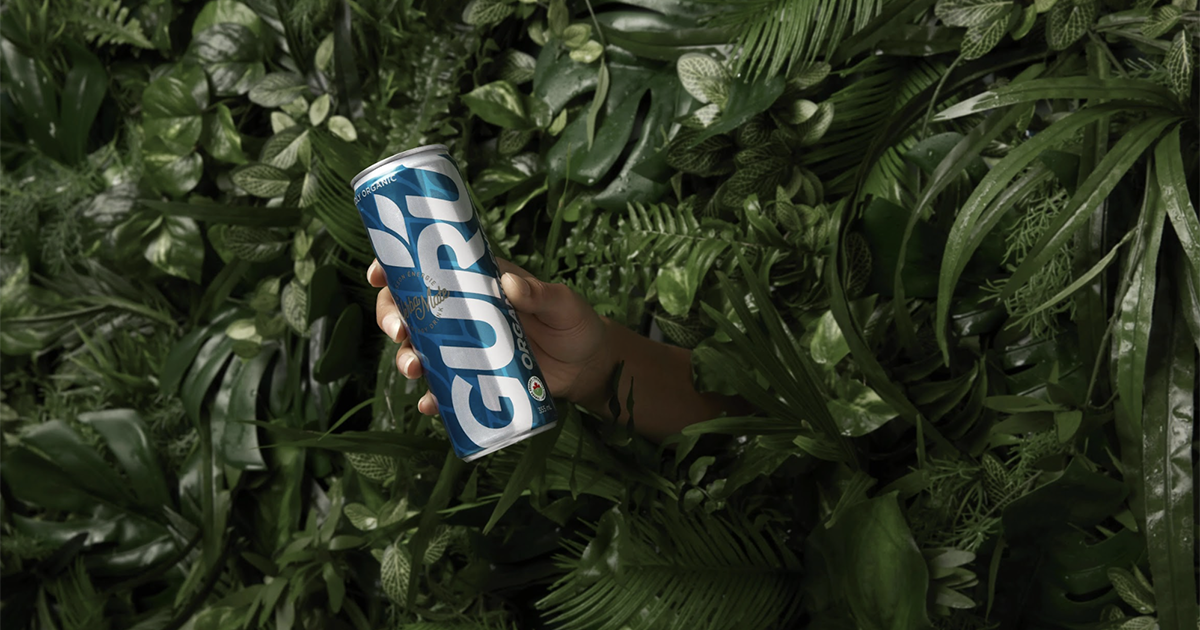 A recipe for success: GURU
The city: Montréal. The year: 1999. The underground nightclub scene: bumpin'. Enter GURU, taking its first baby steps towards blazing a wide trail through the energy drink industry. Since its inception, the brand has been all about providing consumers with an energy source that's both healthy and natural.
Its secret? A druid of sorts, an expert in the art of brewing plants and a man capable of creating energy drinks made of natural and organic ingredients. His name? Luc Martin-Privat, a PhD in Pharmacology and GURU's VP of Innovation, Research & Development. Luc draws a lot of inspiration from historical know-how around creating unique concoctions that use plants traditionally known for their energizing properties. "Nature has a plethora of plants that are great for your health and meet your energy needs at the same time," he tells us.
After coming up with GURU Matcha last year, Luc introduced us to GURU Yerba Maté, which is inspired by the Amazon. Figuring among the main ingredients of his newest blend are yerba maté, a South American plant that has been used for millennia, and guarana, which hails from the Amazon and has been a GURU drink fixture since the very beginning.
Through its organic and natural product offering, alongside a serious commitment to doing something different than other energy drink brands, GURU has positioned itself as an industry leader. The brand has an enviable 15,000-plus North American points of sale and will continue to expand via a very big next step: going public.
GURU has certainly kept its promise of revolutionizing the energy drink industry by offering consumers products that give them energy but don't detract from their health. The company has also stood out through its potent growth strategy, serving as a shining example of Québec innovation across North America.
Analytics royalty: Coveo
Started in Québec City by Laurent Simoneau, Richard Tessier and Marc Sansfaçon in 2005, Coveo is a software as service (SaaS) company that offers a cloud platform with an array of tools and software to help businesses take their digital experience to the next level.
The Coveo platform uses a unified search index, data analytics and machine learning to recommend relevant data to businesses that work in e-commerce and customer service.
Headquartered in Québec City, Coveo has seen especially fast growth in recent years, necessitating a physical presence in London, San Francisco and New York City. In 2017, the company opened its Montréal office, and in 2019, La Tribune announced Coveo's intention to set up shop in Sherbrooke. Thanks to a $227 million investment courtesy of Ontario's OMERS pension fund and others, the company was able to quadruple its value in under two years, exceeding $1.4 billion.
It doesn't look like the pandemic is slowing Coveo down. Much to the contrary, the SaaS leader seems to have found a way to propel development and innovation even further in uncertain times. "When the pandemic is over, we're going to see a rush to innovate, driven by companies wanting to modernize and digitize. E-commerce will definitely experience growth," reported Coveo CEO Louis Têtu in an April 2020 issue of Le Journal de Québec.
Coveo's commitment to innovation and development has produced tons of positive economic benefits for Québec's economy, notably when it comes to job creation and promoting Québec innovation abroad.
From Sherbrooke to the world: Sherweb
A global provider of cloud computing solutions, Sherweb was established in 1999 by Peter and Matthew Cassar in, you got it, the city of Sherbrooke. The company, which today boasts more than 60,000 clients and 6,000 partners in 100-ish countries, has earned numerous distinctions and positioned itself at the top of the heap in its industry. With offices in Sherbrooke and Longueuil, Sherweb currently employs some 700 people.
Sherweb has succeeded in staying totally operational during the pandemic and, beyond that, has continued to thrive through the recent acquisition of two companies: 1) C2 Enterprise, a Canadian leader in the IT industry, which will strengthen Sherweb's position in the cloud market, and 2) PurelyHR, a Canadian company that specializes in HR software solutions, which will add a new line of services to Sherweb's offering.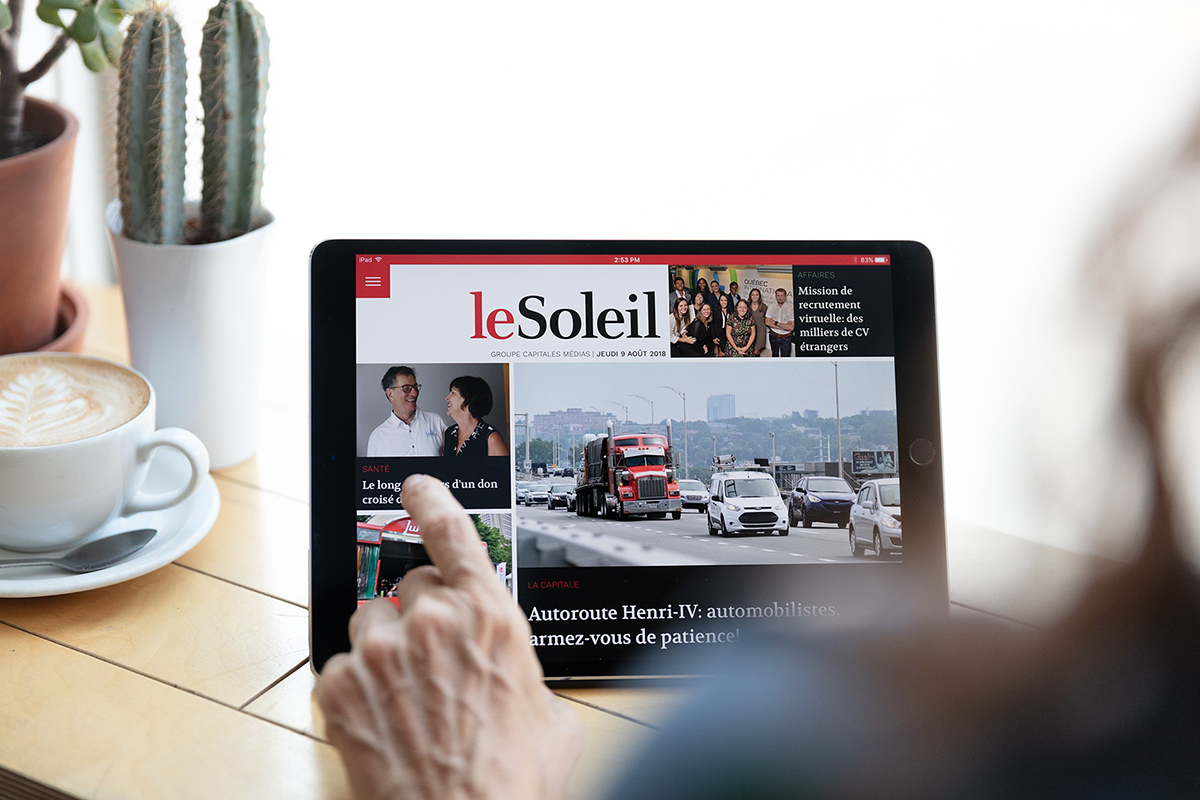 Rethinking work culture: Mirego
In Québec City, back in 2008, three former Copernic employees started a little something called Mirego, a company that specializes in the design and production of a variety of digital products. Among some of its first coups: the La Presse+ tablet app, followed by apps for Bell, the Montréal Canadiens, the SAQ and several others. And that's how Mirego became one of the main actors in Québec's digital shift, helping all kinds of companies find relevant and innovative mobile solutions to their digital hurdles.
With offices in Québec City, Montréal, Toronto and Palo Alto, California, Mirego is continuing to grow new business while keeping relationships with current clients strong. "We believe in long-term thinking: 87% of our clients are return customers. Our next step is to get bigger clients outside Canada," Mirego Partner and Co-President Albert Dang-Vu told La Presse in 2019.
That said, Mirego's accomplishments aren't the only thing that has the business world talking. The company also stands out because it intentionally creates a workplace and culture that is healthy for employees. All the way back in 2011, people were astonished to learn that Mirego's management model — based on trust and transparency — allowed employees to set their own schedule. Earlier this year, the company's professional development initiatives earned it a Grand Prix Echo prize in the employee retention and mobilization category. Mirego's mission: to make sure its people are happy and finding satisfaction in their work. Before and during the pandemic, Mirego's product offering and vision for the future have been nothing short of inspiring.
Growth, Saguenay style: Filtrartech
In 2006, Denis Dumais founded Filtrartech in Chicoutimi. Its specialty: designing and building industrial dust collectors and vacuums for sectors such as cement, aluminum and mining. Over the last 10 years, the company has seen a lot of growth and its dust collection systems have been scooped up by numerous companies in Québec and the rest of Canada. In 2018, Filtrartech signed a deal with STAS, a Saguenay-based business, to offer its wide range of products to American mining operations and cement plants.
So whether it's energy drinks, mobile apps or dust collection systems, it doesn't take a seasoned economist to see that determined spirit and innovation are the two major forces driving Québec businesses to conquer the world, while also packing all kinds of positive impact here at home.
Curious about local innovation?
Since the pandemic first hit, we've heard more about how important buying local is than we ever had prior. In that same time, several innovative initiatives have been launched by a wide variety of organizations. Discover five especially clever ones.
Questions or comments? Drop us a line at editorial@c2.biz