There's going to be a lot happening over the course of three days, and we know it can seem a bit overwhelming. What to do? What to see? What to expect?
Don't worry, we got you covered.
Other than the helpful Concierges Extraordinaire – whom you have likely heard from by now – helping you make the most of your time at C2 Montréal this year is Klik, the event app linked to your C2 smart badge. You will get an invite to join klik in the near future. That's when you can really start planning your time at C2.
You'll find everything you need on klik, but here's an overview of the key elements of the C2 experience, and what you need to know to take full advantage of each.
Talks and panels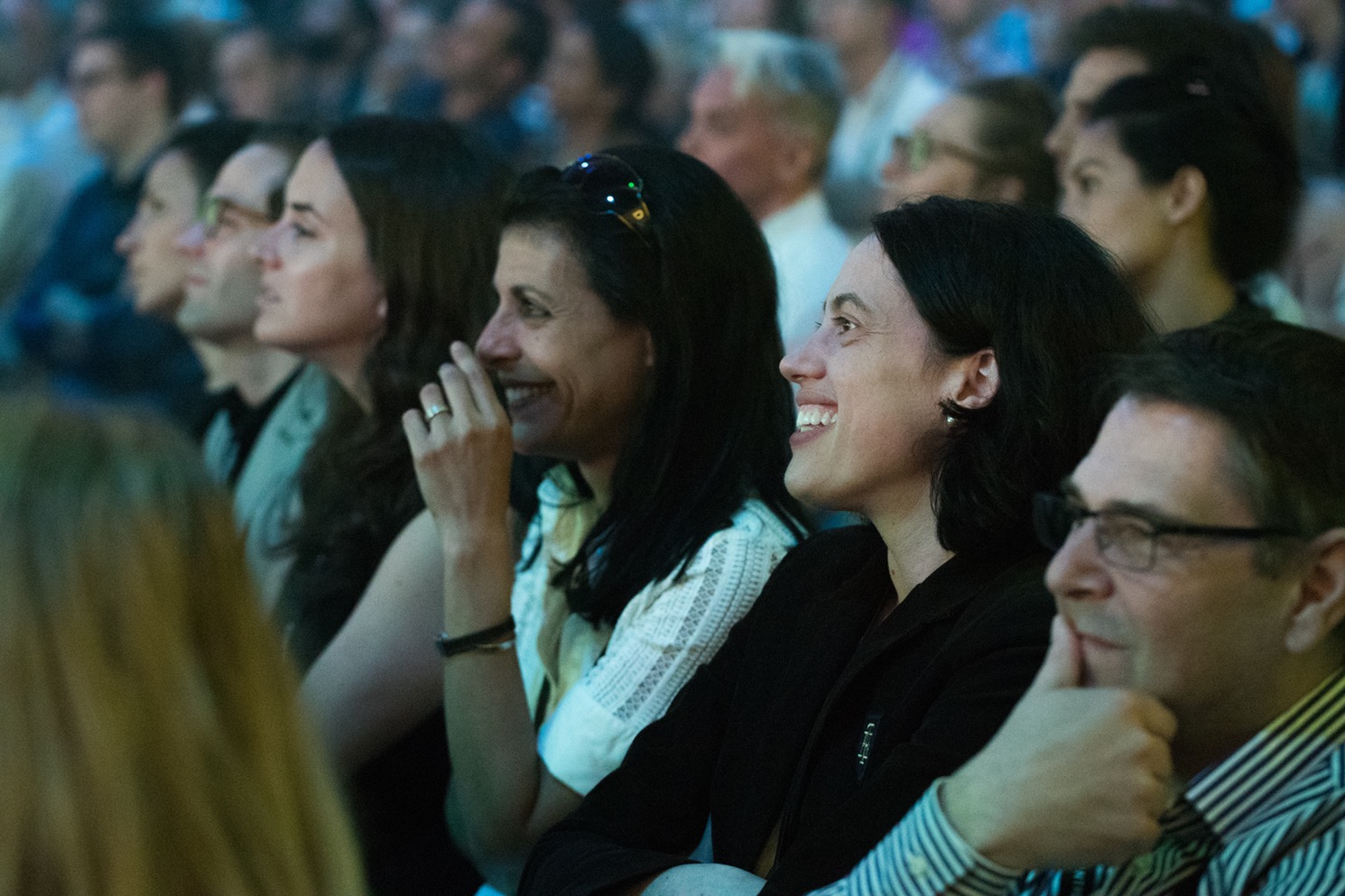 C2 Montréal is where we get our annual dose of thought-provoking inspiration. Innovators across fields and sectors share their story with us in multimedia stage environments designed to yield collective "ah-ha" moments.
Why:
To get a healthy dose of inspiration
Where
: Two stages: the 360 Big Top and the more intimate Cabaret
When:
From approximately 9 am to 6 pm each day
Registration:
None necessary
Pro tips:
– On
Klik
, build your personalized schedule based on sessions you are interested in
– Show up early
Learn more about all speakers and by learning more about their contribution to the C2 themes under our general 2017 programming umbrella, Ecosystems: Moonshots, Marketing, Entertainment, Cities and Talent.
Workshops and masterclasses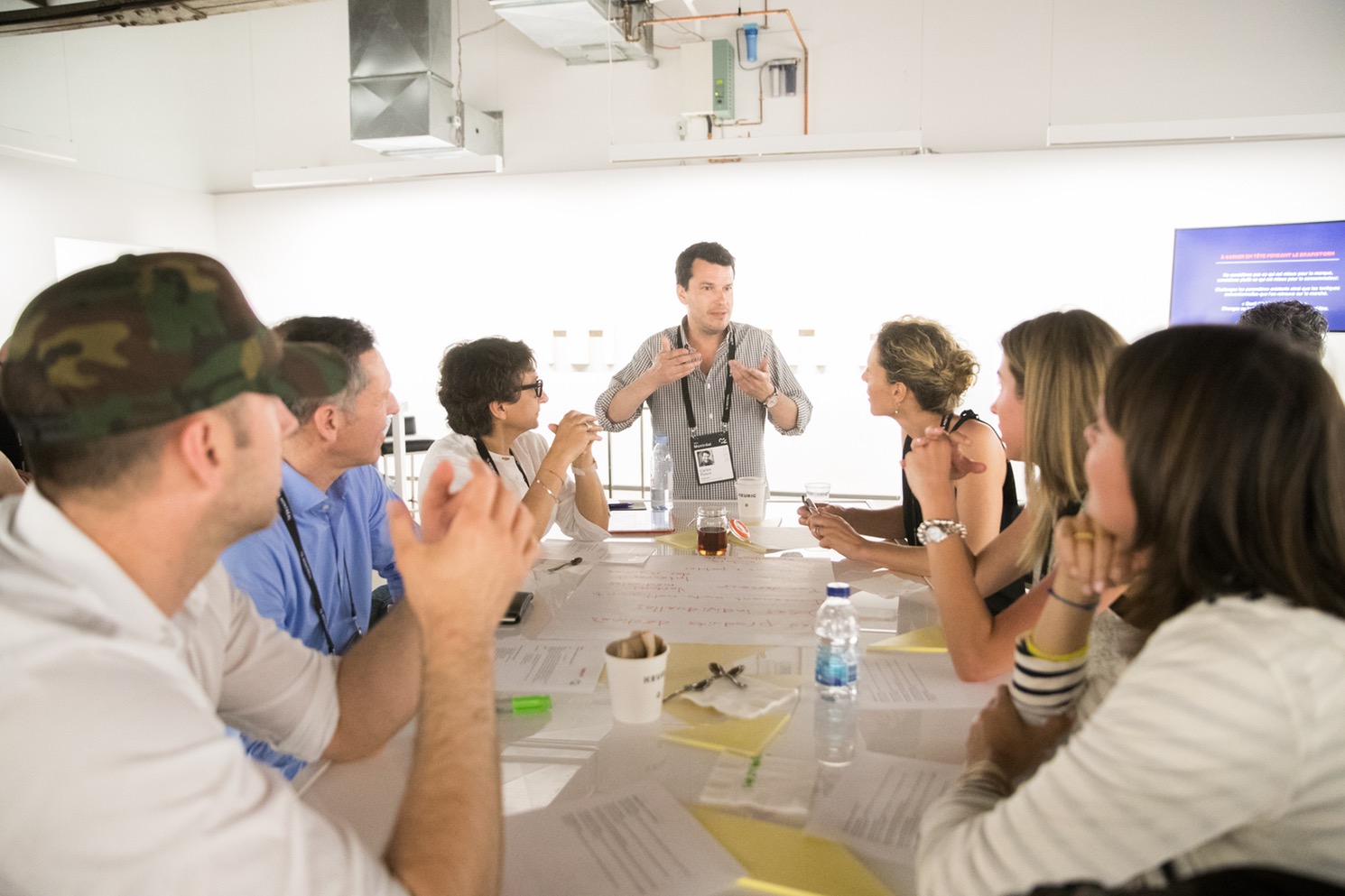 It's one thing to be inspired by a thought-provoking talk, but nothing beats putting concepts to the test yourself. That's why workshops and masterclasses make for such an important part of the C2 experience. There will be around 70 of these 90-minute, hands-on sessions at C2 Montréal 2017, with at least five workshops and masterclasses happening at any given time in various venues throughout the village. These sessions are registration-only and it pays to do so well in advance as capacity is quite limited.
Why: To dig deeper into the content by collaborating with fellow participants
Where: Various venues throughout the village, including the Garage, the Factory, the Tent, the Gallery and the Studio
When: From approximately 9 am to 5:30 pm each day, with the exception of the first day when they start at around 11 am
Registration: Register through klik; note that capacity is limited and that you will be invited to register for one (1) workshop OR masterclass per day.
Pro tips:
– Keep your eyes peeled for an email announcing that registration is open on klik, and be the first to register for your top picks
Learn more with this deep dive on workshops and masterclasses at C2, and find out how they will contribute to advancing discussions around the C2 themes: Ecosystems: Moonshots, Marketing, Entertainment, Cities and Talent.
Braindates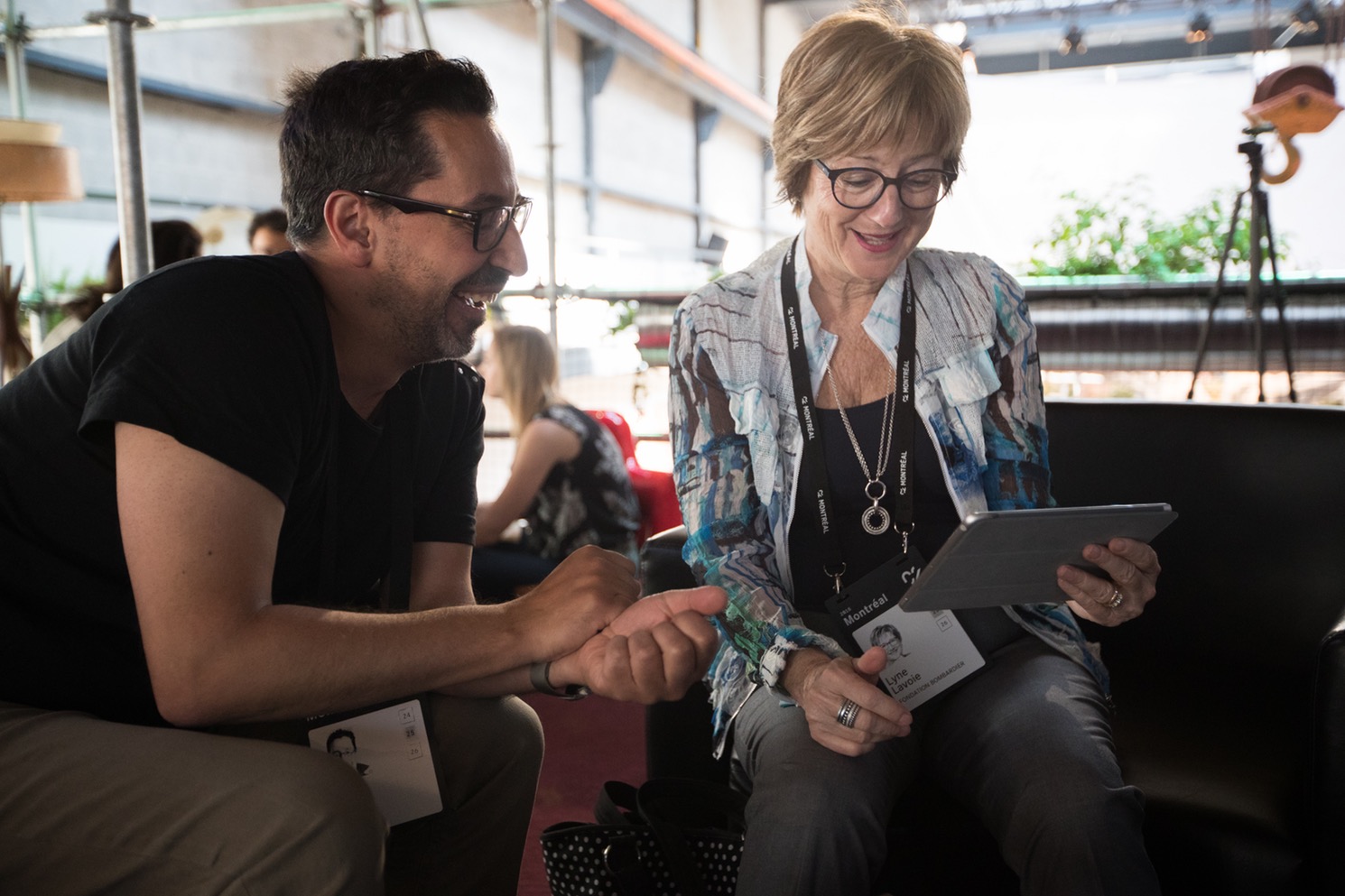 A business conference is only as interesting as the people it convenes. Knowing the volume of brainpower that gathers at C2 each year, we make it our priority to help you meet the right people. A big part of these connection opportunities come though braindates: meaningful 30-minute peer-learning meetups you'll want to book in advance. If you haven't been on a braindate yet, trust us, they're addictive. Learn more about braindates here.
Why: To plan meaningful encounters with the passionate people
Where: A few minutes before the specified time of your Braindate, check in at the Braindate Lounge
When: Throughout the three days
Registration: To book braindates, open Braindate on the main menu of klik and explore the topic market
Pro tip: Be proactive, send invitations and get out of your comfort zone. You'll be blown away.
Labs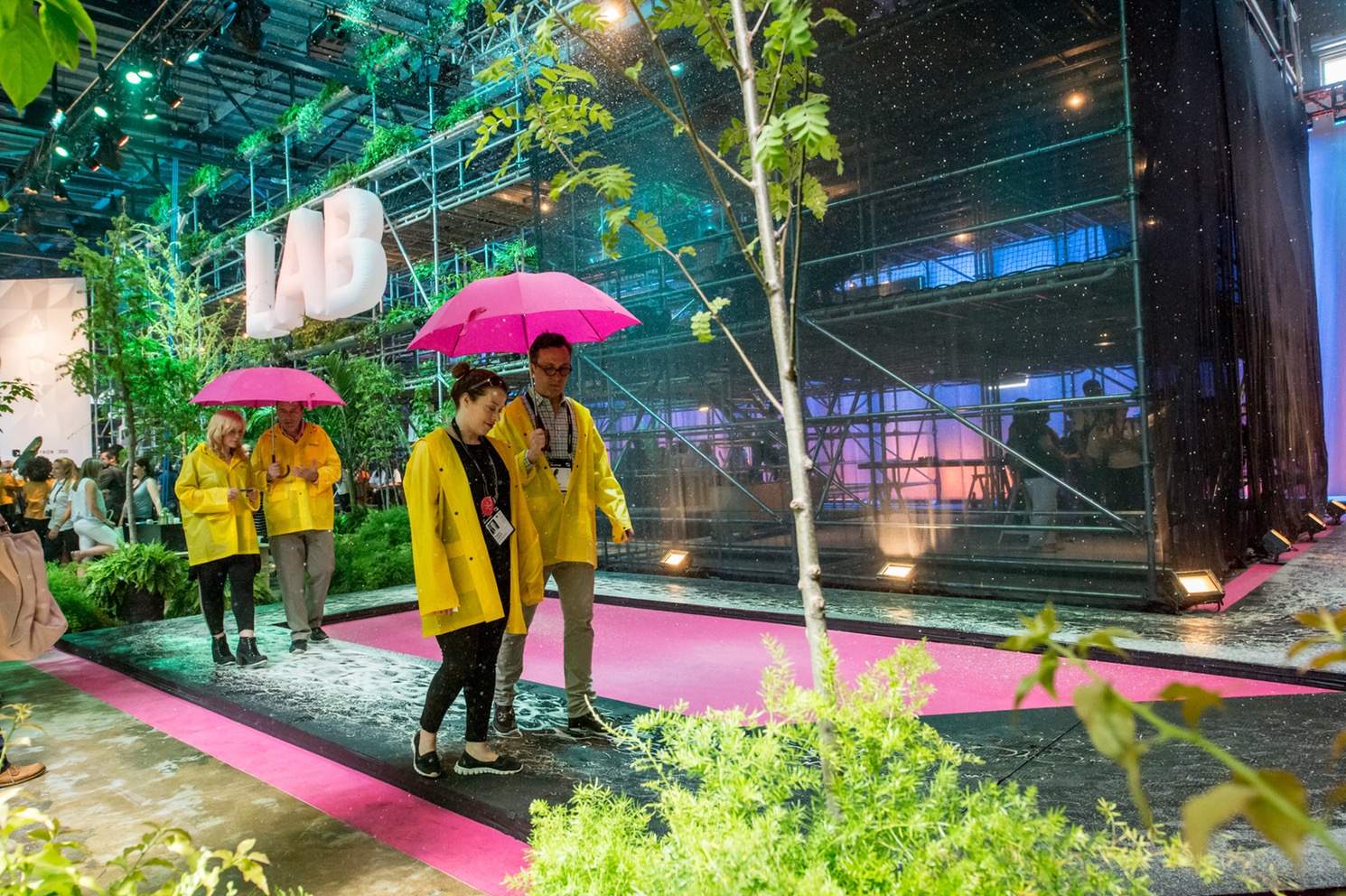 Do you really get your best ideas at the office? Probably not. You've also probably seen the following images from past years' events: people walking through an indoor snowstorm under pink umbrellas, being suspended from the ceiling, eating plants, emerging from clouds. Those are what we call Labs: unique brainstorming experiences that take you outside your usual frame of mind to encourage the emergence of new solutions to specific challenges. And you guessed it, they're part of what makes C2 so different from other business conferences. Learn more about Labs here.
Why: To brainstorm outside of your comfort zone
Where: In the Hangar
When: From approximately 8 am to 7 pm each day
Registration: Drop in at the counter in the Hangar to grab a ticket for a specific time
Pro tip: Just do it
Eating and drinking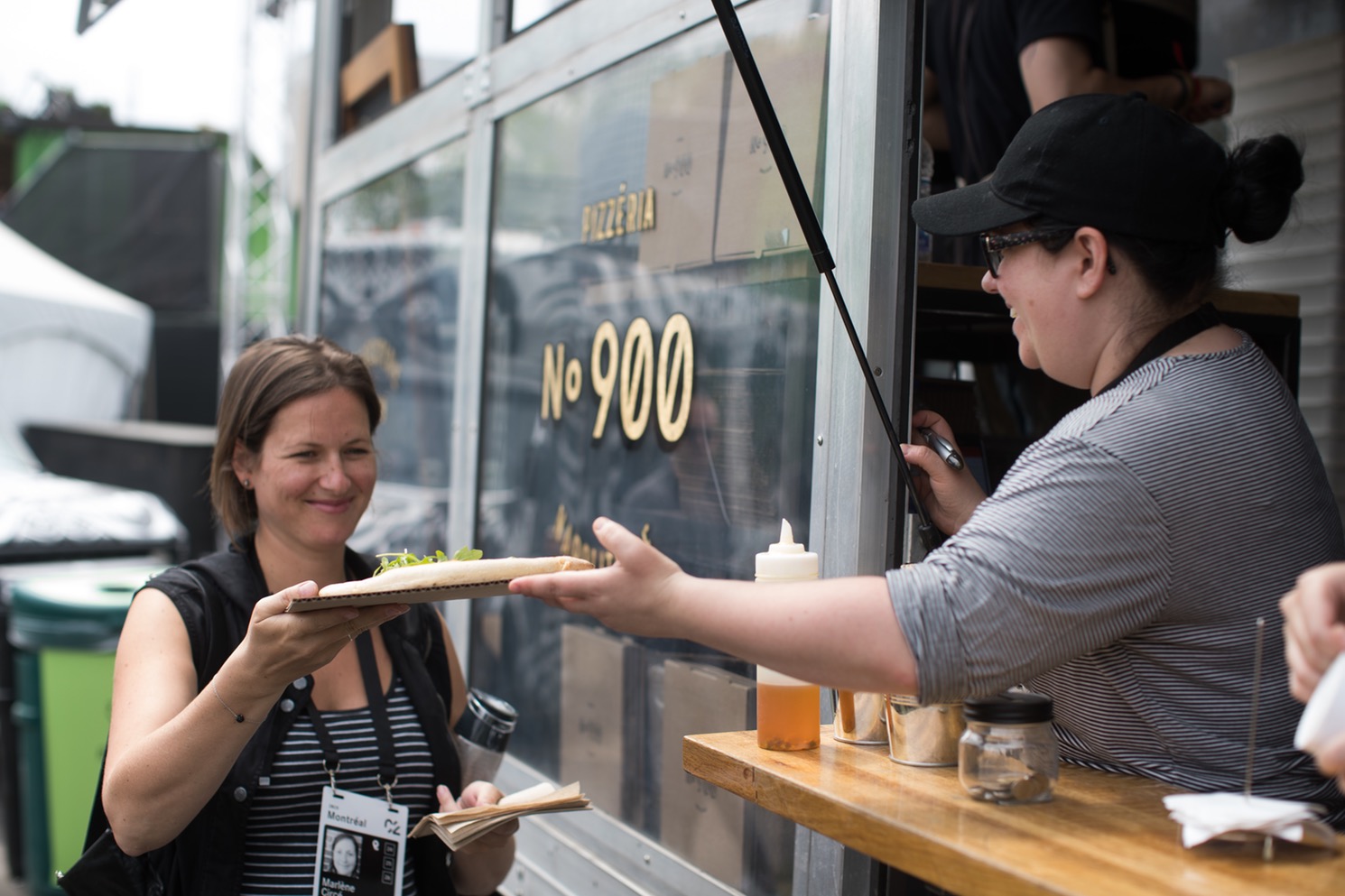 Pastries, espresso, salads, tapas, ceviches and tartares, tacos, vegan bowls, oysters, grilled everything, impromptu snacks and cocktails under the stars… There will be no shortage of delicious eats and drinks at C2. Montrealers typically know how to have a good time, and there will be no shortage of that, either.
Why:
Because it's delicious – and you gotta eat
Where:
More than a dozen bars, restaurants, food counters and food trucks, open all day across the village
When:
Open all day and evening from approximately 8 am to at least 11 pm
Reservations:
None necessary
Pro tip:
– The site is cashless again this year, so bring your credit card, or better yet, securely link you credit card account to your klik profile to pay with your
smart badge
!
– No need to reserve a table offsite: stick around until dark and enjoy the best patio in Montréal
Illumination Night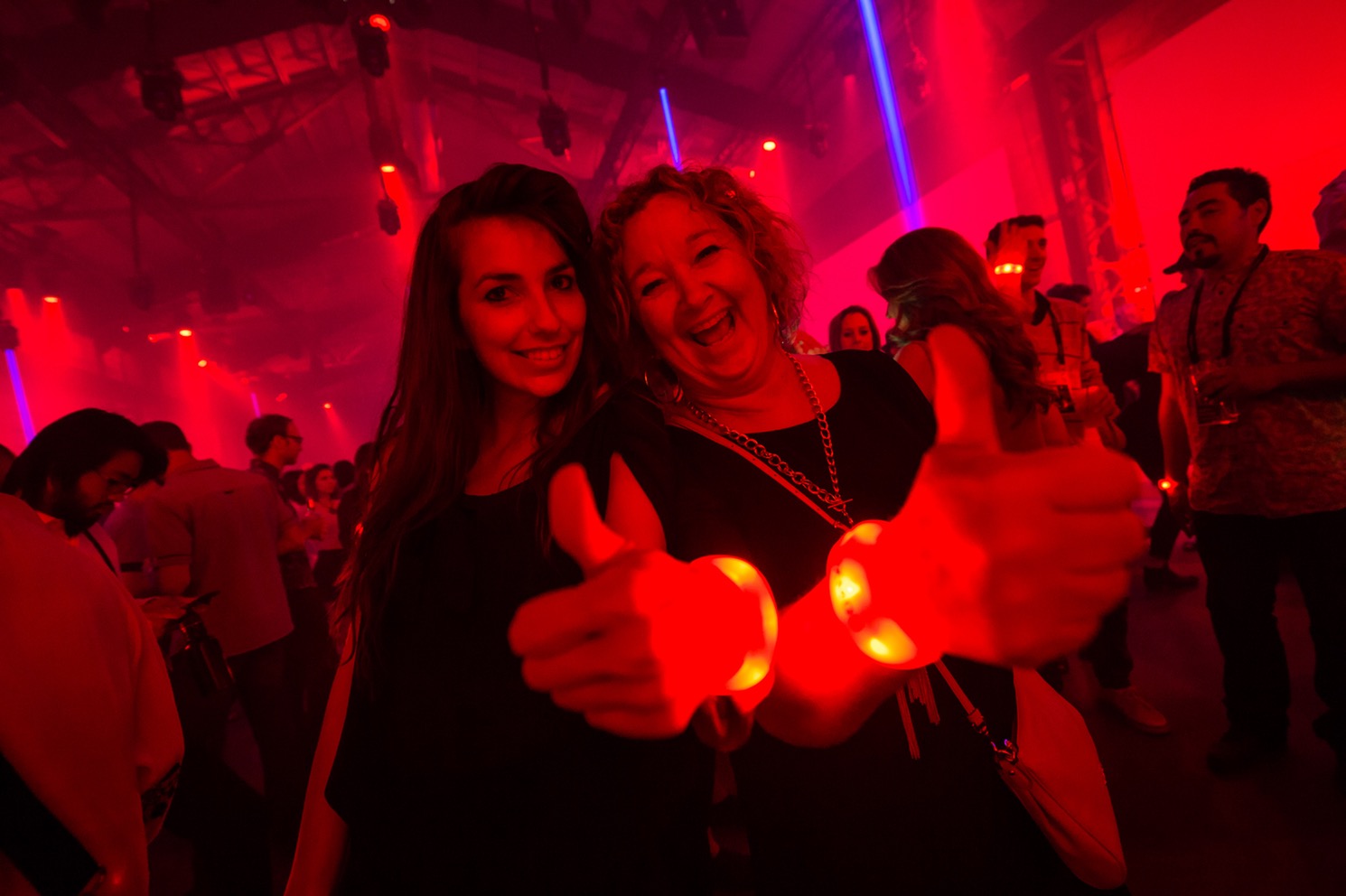 Speaking of good times, no edition of C2 Montréal would be complete without our closing celebrations, Illumination Night, deemed by many to be the party of the year. Access to Illumination Night is included with three-day passes and Friday day passes, but we also put a few tickets up for sale so that you can invite your Montréal friends to join you. This edition's programming includes a DJ Set by Chromeo and many other performances. Artistic programming is presented by Hydro-Québec.
Why:
Because you deserve it
Where
: Throughout the village
When:
For non-C2 participants, doors open at 6:30 pm on Friday, May 26; celebrations end well into the night
Registration:
Included with all "full experience" passes; a limited number of tickets are on sale
here
Pro tips:
– Leave your evening outfit at the coat check in the morning and take advantage of pampering services after the last talk is over, around 6:30 pm
– Make it glow! Wear something that shines and/or blinks
Minimizing your footprint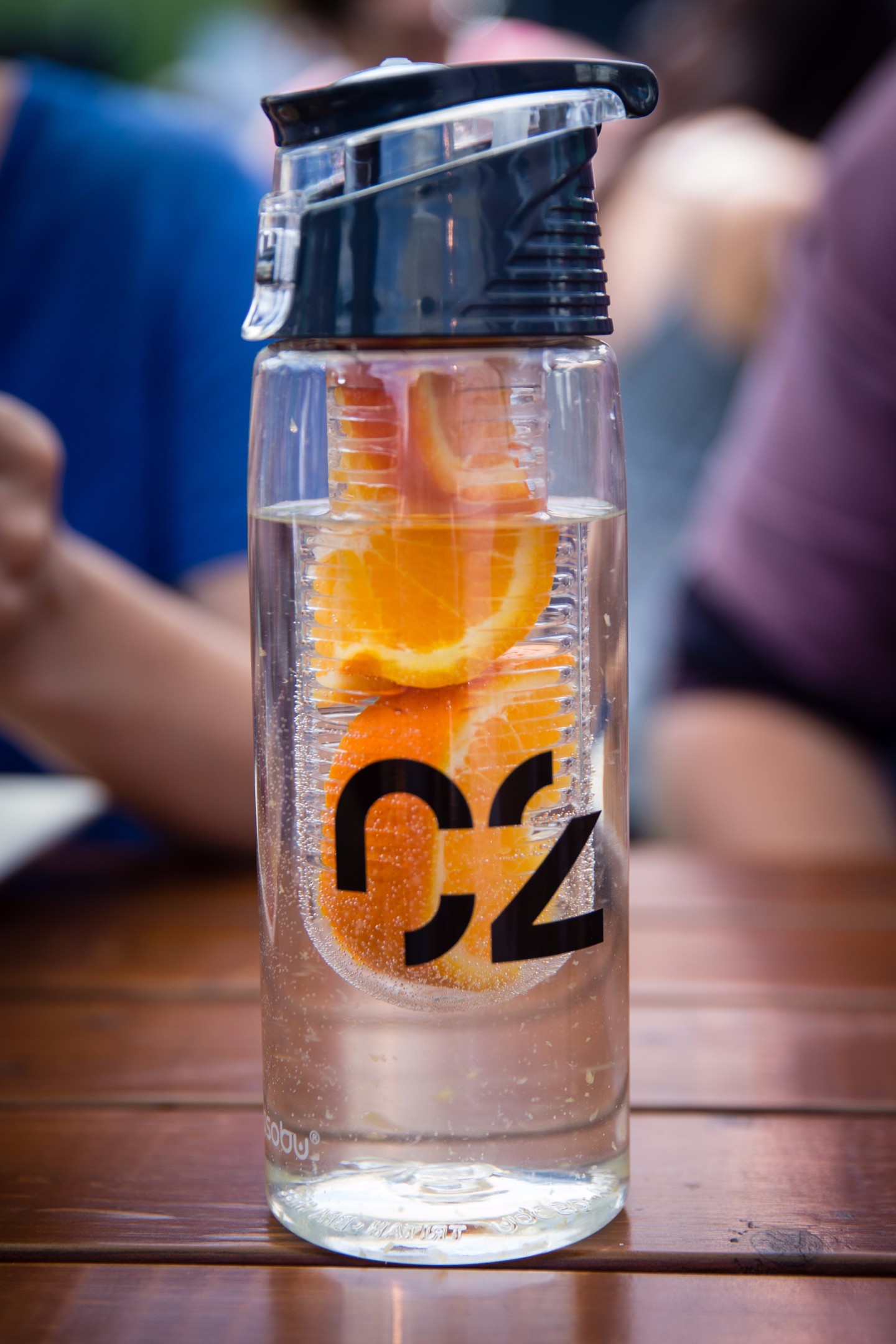 We're working on turning C2 Montréal into the most eco-responsible, large-scale business conference in the world.
Here's how to join in the effort:
– Just like last year, the event will be carbon-neutral. When you buy your ticket, check "Offset your greenhouse gas emissions" to cover your share for just a few extra dollars
– All dishes used on the site are either compostable, ceramic or glass. Take the time to sort your waste into the appropriate bins
– Get a reusable C2 bottle, or bring your own. No single-use plastic bottles will be sold onsite
– If you intend on using our live translation service, bring your own (higher quality) headphones instead of picking up complimentary earbuds on site
– To get to and from the site, choose from among several low-carbon options available, including the metro, Bixi, the shuttle, car2go and Téo Taxi. If you decide to take a taxi, combine utility with pleasure by inviting another participant to accompany you – and why not take advantage of the opportunity and make a braindate?
And, of course, falling in love with Montréal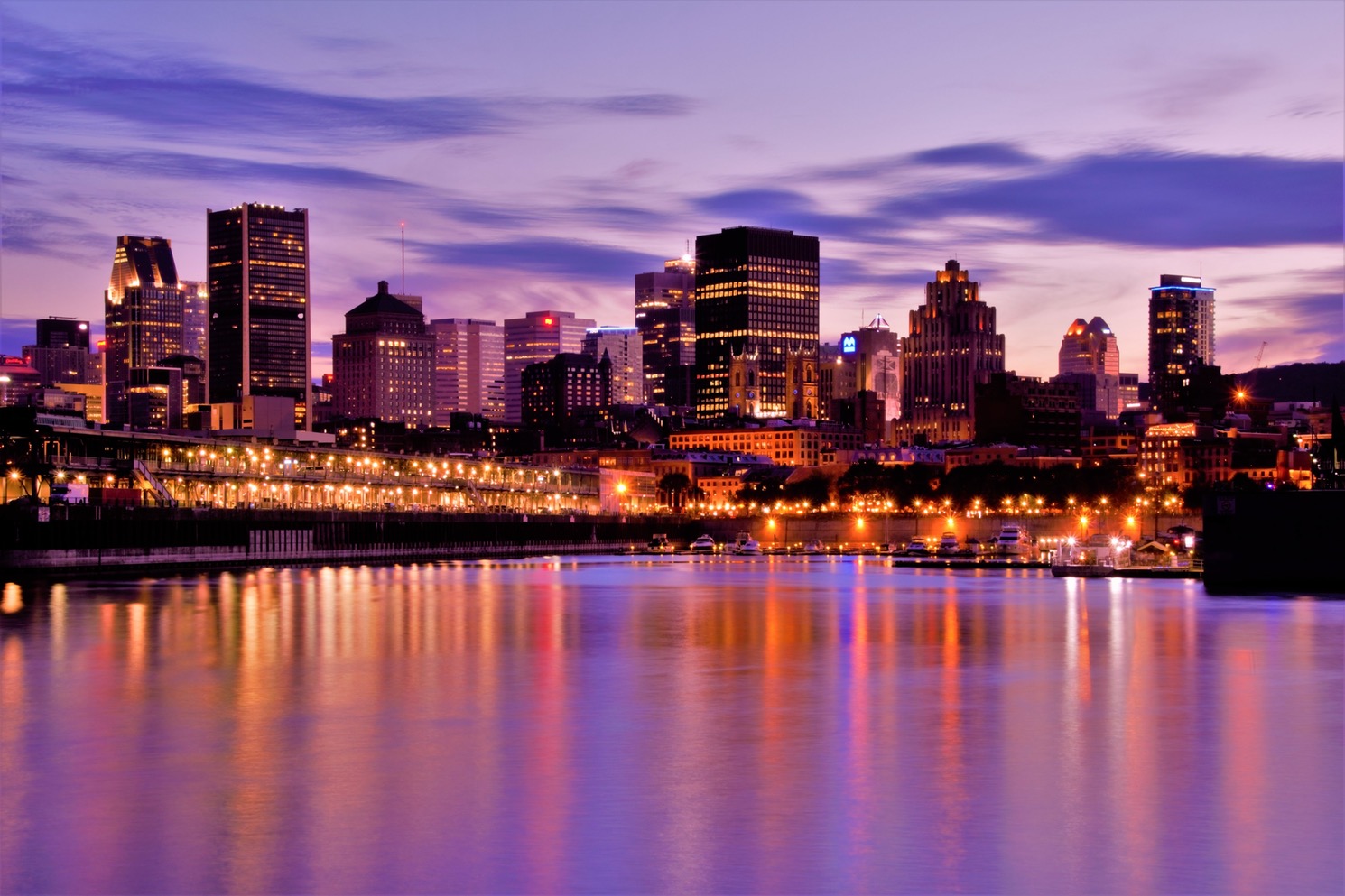 If you're coming from out of town, we hope you'll take the opportunity to stick around for the weekend to catch a show or two at the FTA and grab a bagel on St-Viateur (or Fairmount).Find more excuses here.
If you haven't done so yet, now would also be a good time to book your room at one of C2's partner hotels.
Oh, and the hashtag of the event is #C2M17 and you can follow the C2 team at @c2montreal.
Questions? Check out the practical info page on our website, ask your Concierge, or contact us at info@c2.biz.