Gala season is upon us, and if there's only one event on your calendar, we think it should be Gala Dynastie 2021, the 100%-Quebec event celebrating Black excellence in culture, the arts, business and media from across the province.
Under the theme Rise of the Engaged, this fifth edition of Gala Dynastie has special significance following a year marked by the pandemic and movements combating inequality. It will highlight individuals who have distinguished themselves through their actions and commitment to achieving a more just and equitable society.
"Over the past year, we've been faced with plenty of adversity and witnessed its impact on our lives," said Carla Beauvais, Co-Founder and Executive Director of Fondation Dynastie. "Lots of people have fought for change. We couldn't imagine holding an event where we didn't account for these social movements or the people fighting for them.
"Through this gala, we want to honour these individuals and highlight their contributions."
The event also represents a unique opportunity to discover business personalities who are leading with boldness and creativity. We met two of them.
A community leader rallying for entrepreneurs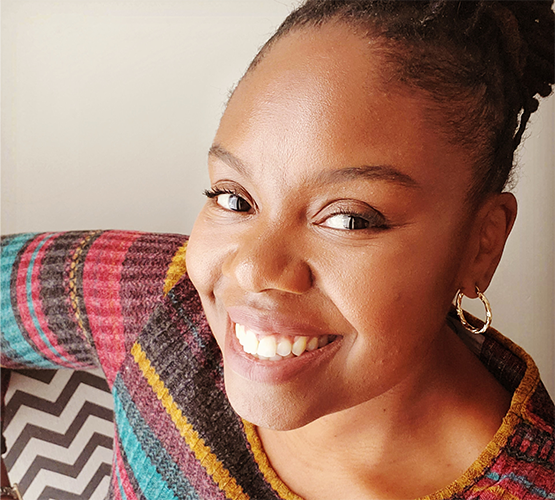 Tiffany Callender
has been Executive Director of the Cote Des Neiges Black Community Association (CDNBCA) for the past 13 years, working alongside her colleagues to foster social, cultural, educational and economic development in her community. She is nominated for Gala Dynastie's Activist of the Year award, notably for her impact on Black business communities in Canada.
At the outset of the pandemic, shortly after Ottawa launched the Canada Urgent Business Account (CEBA) program, Callender rallied her colleagues, Black entrepreneurs and other groups to put their heads together and analyze the federal program.
"Looking at that emergency program, we understood immediately that there would be barriers to access for a large number of Black businesses due to its criteria," Callender said.
After much consultation with federal politicians, entrepreneurs and associations from across Canada, Callender and her colleagues we able to craft a strategy that "proposes a potential solution for Black businesses during the time of the pandemic, but also generally responds to the limitations Black businesses have when it comes to accessing capital and financial products that would help them to grow and scale their businesses."
Her hard work has paid off. Since last September, the federal government announced a loan program totalling $221 million to stimulate Black entrepreneurship.
When asked about her Gala Dynastie Activist of the Year nod, Callender says that it's bigger than her.
"I consider myself a contributor to a long line of people and organizations that have dedicated themselves to developing strategies and providing programs and services to an underserved, marginalized and often excluded community," she said.
"We strive to shine a light on those elements that would make the wider society see the untapped potential of a community that has developed such tremendous resilience that it doesn't give up on itself.
"What I want as a community worker is for others to join us in the systemic change that's required for the community that I serve to reach its full potential. When my community reaches its full potential, it will change, improve and contribute to a stronger Quebec and a stronger Canada."
Catalyzing mentorship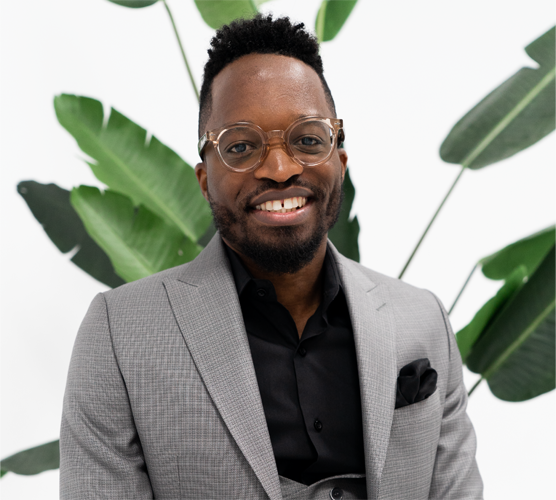 The President of Omenya Group, and CEO at Omenya Consulting, Anthony Omenya first gained recognition for co-founding the MOKO app, a platform for African and Caribbean music. He has been nominated for Gala Dynastie's Black Cultural Entrepreneurship award.
It was a busy year for Omenya. First, he launched the updated version of the MOKO app. "It's all about giving artists from these worlds a stage and visibility so that people who love Afrobeat can discover more music and artists," he said.
His firm Omenya Consulting has also seen growth and heightened demand.
"We offer consulting and app development services in addition to developing apps from scratch. We've also launched an online school. Ever since the pandemic took hold, app creation has gone through the roof. As of now, I've probably got 30 app projects that have already been released or are coming soon."
Omenya also published a book, Faire la différence, which is designed to inspire and advise entrepreneurs who are interested in starting a business.
"I always said I would write a book when I had 10 years of entrepreneurship under my belt," he said. "My book isn't an autobiography, it's a guide that any entrepreneur, or project leader for that matter, can use to pick up the strategies and tools they'll need to stand out and succeed in business."
Mentorship has always been important to Omenya. His desire to help young entrepreneurs goes well beyond the world of publishing — he's got a wide range of resources on offer through his company and on social media. He's also working on developing a creative and collaborative space at the offices of Omenya Consulting.
"Omenya Space is 3,000 square feet where you'll find a coworking area, a studio for content production [of podcasts, videos and photos], a conference room, etcetera. It's a space that I'm currently developing to help entrepreneurs excel creatively."
When asked what his Gala Dynastie nomination means to him, Omenya said he feels honoured.
"I'd say that it's the manifestation of everything my team and I have accomplished over several years. I'm proud because I love seeing this culture shine, which is super important, especially these days. It motivates me to keep doing what I'm doing."
Ultimately, Gala Dynastie not only celebrates Black excellence and Black talent in Quebec, it also showcases creative, innovative and dynamic people who are making big things happen on both an individual and societal level.
Gala Dynastie 2021 — hosted by Vanessa Destiné and Preach — will be 100% digital due to public health measures. Festivities will be broadcast live from Place des Arts on March 6 starting at 6 pm, and attendees will enjoy performances by the likes of Dominique Fils-Aimé, Fredy V. & The Foundation, ILAM, and SHAH FRANK.
Get the scoop on the nominees and all the Gala Dynastie 2021 details here.
Questions or comments? Drop us a line at editorial@c2.biz