When 2020 threw the world a curveball, women entrepreneurs, community organizers, artists and scientists from Montréal batted it back at record speed. To celebrate International Women's Day, we're shining a spotlight on 10 women who are working harder than ever to make an impact in 2021.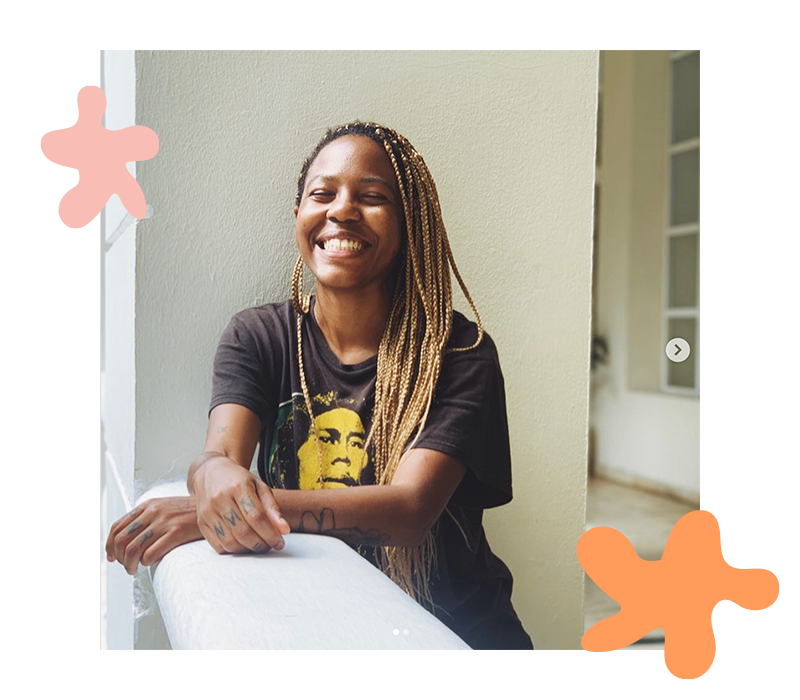 Joanna Chevalier
One of the driving forces behind the creation of La vie des Noir.es compte street mural emblazoned on Sainte-Catherine Street in the summer of 2020, Never Was Average Co-Founder Joanna Chevalier, also known by her artist name Hanna Che, has been harnessing a creative trifecta of community, art and conversation for years. After working in the fashion industry, where she saw a lack of representation of Black, Indigenous and People of Colour (BIPOC) daily, and running one of the few Black-owned menswear businesses in Montreal, she made a move into designing inclusive experiences and meaningful content with the launch of Never Was Average in 2017. As with the mural's creation, she and co-founder Harry Julmice constantly collaborate with BIPOC Montreal organizations, artists and hundreds of volunteers from across the greater Montreal area to bring people together and new ideas to life.
Photo via @hanna_che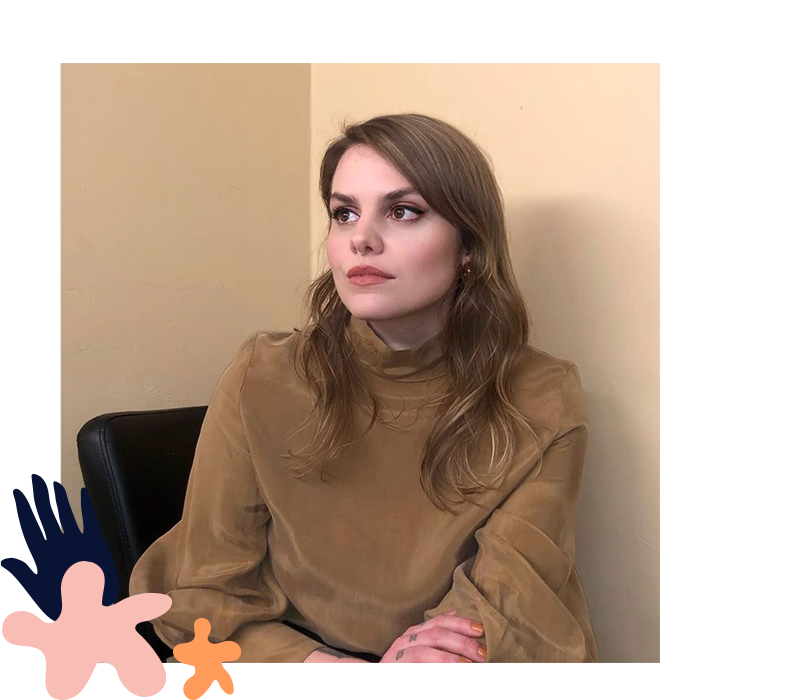 Béatrice Martin
In the first two months of 2021, musician Béatrice Martin, famously known as Cœur de pirate, took the lead on a well-established record company and relaunched it. In January 2021, following allegations of workplace misconduct and a #metoo-style reckoning, she acquired Dare to Care Records, the Québec label that helped buoy her career in 2008. Based on an ethos of trust, empathy and respect for artists and their work, Martin rebranded as Bravo Musique with a roster that features Fanny Bloom, Les sœurs Boulay, Avec pas d'casque, Jean Leloup, Maude Audet and several other local greats. Dedicated to enhancing the wellbeing of artists and music industry employees, Martin is already planning her next moves for inclusive new projects attached to the label.
Photo via @beatricepirate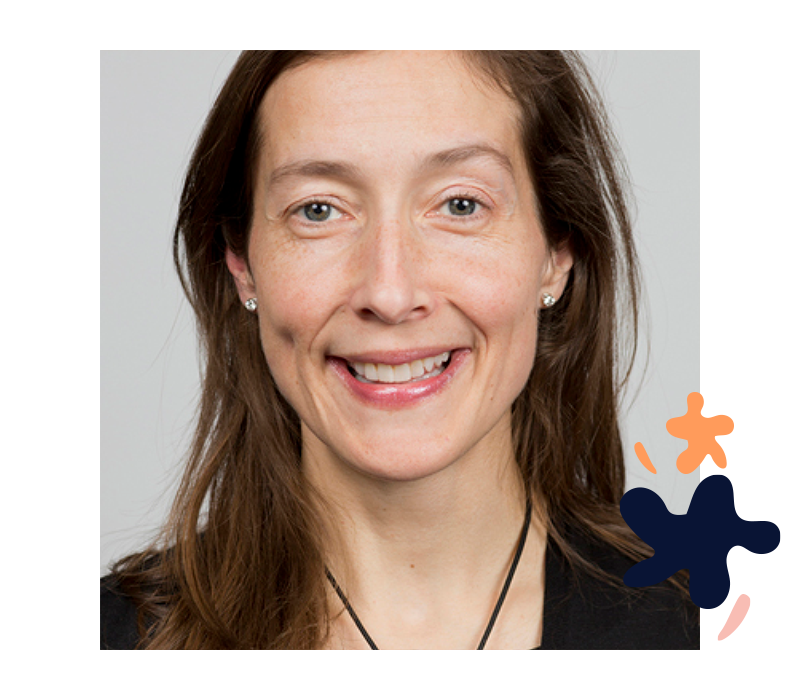 France Margaret Bélanger
When France Margaret Bélanger shoots, she scores. As Montreal Canadiens' Executive Vice President and Chief Commercial Officer since 2016, she's one of the handful of women making power plays in NHL upper management. A former partner in corporate law with Stikeman Elliott, Bélanger's early years at the firm involved facilitating George Gillett's ownership of the Canadiens. Today, she runs all revenue-generating initiatives within the Canadiens' organization, leads marketing, branding and community relations activities and oversees the legal affairs of Canadiens' parent company CH Group, where she also sits on the executive committee. Handpicked by NHL commissioner Gary Bettman for the new Inclusion Executive Council, Bélanger will co-develop concrete actions to fight racism and advance inclusion and diversity in the sport of hockey and throughout the NHL.
Photo via McGill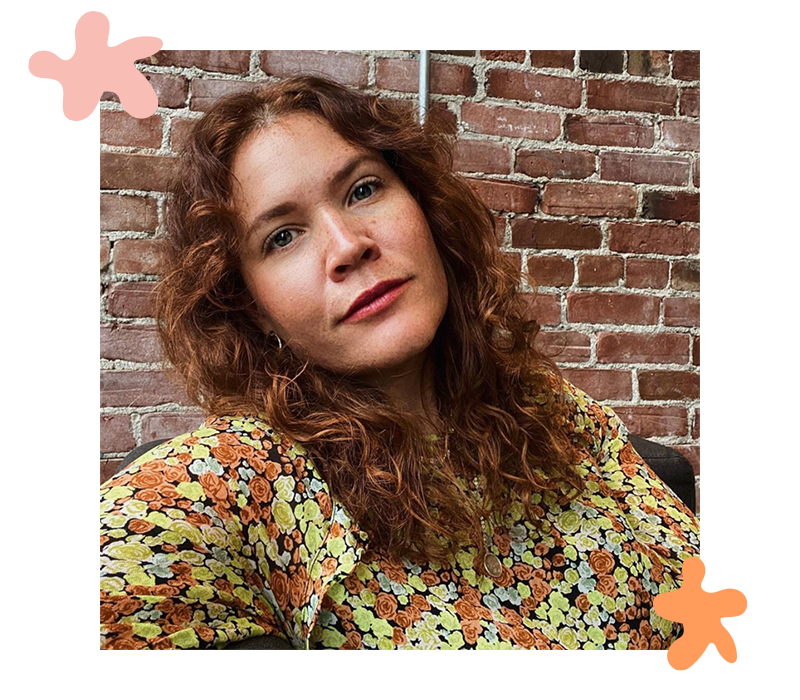 Raphaëlle Huysmans
Whether overseeing URBANIA Média's independent print magazines and digital media, TV shows and agency content creation, Vice President and Partner at URBANIA Média Raphaëlle Huysmans holds tight to the company's original mission of celebrating ordinary people who do extraordinary things in Québec. After years of planning with URBANIA Founder and President Philippe Lamarre, Huysmans and her team officially launched multi-platform Urbania France in the fall of 2020, expanding into the French media landscape even in the face of pandemic constraints and new business realities (Huysmans and Philippe will talk all about it in an online conversation Export(er) on March 25). Active in Quebec's media and cultural industries, Huysmans was recently named Chair of the Board of the MUTEK Festival of digital creativity and electronic music.
Photo via @rhuysmans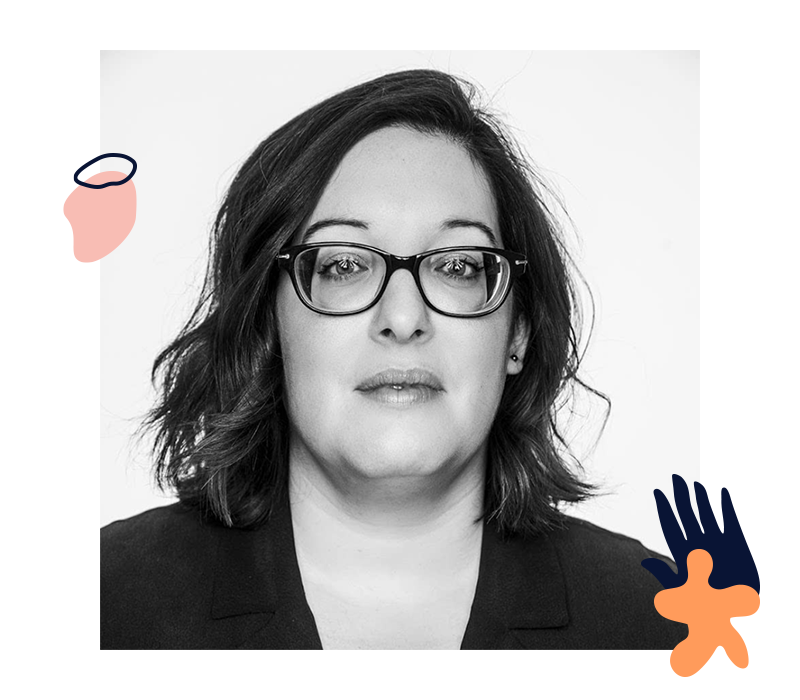 Julie Groleau
Screen time is a thrill in the hands of producer Julie Groleau. Co-founder of multidisciplinary production company Couronne Nord, Groleau produced the first Québécois film for Netflix, Patrice Laliberté's thriller Jusqu'au déclin, garnering over 21 million views just four weeks after its 2020 premiere and landing Groleau among the finalists for the CMPA's Kevin Tierney Emerging Producer Award. Just a few years earlier, Groleau was at the helm of Couronne Nord award-winning shorts, producing the highly-viewed online show Game(r) and taking the lead on features like Jean-Marc E. Roy's Des histoires inventées and Kim St-Pierre's Réservoir. In the midst of pandemic restrictions, Grouleau and her team have tapped into the heart of what it means to be multidisciplinary by getting eyes on new productions in the virtual film festival scene, while also producing Montreal creative heavyweight Théâtre Duceppe's stage-and-screen adaptation of Samuel Cantin's graphic novel series Whitehorse, set for webcast in March 2021.
Photo via IMDb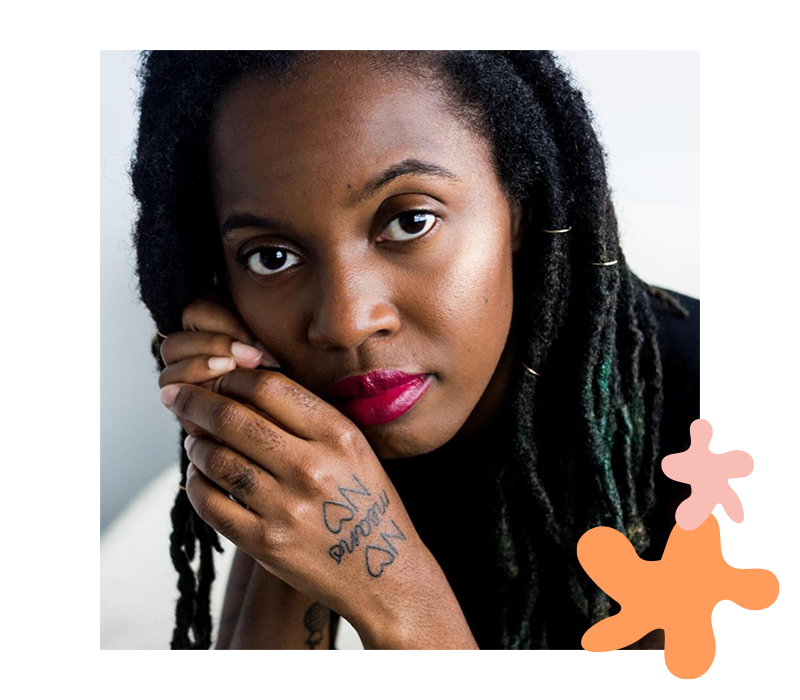 Gabriella Kinté
Even while 2020 skyrocketed everything "virtual," physical books managed to make a comeback – and Librarie Racines founder Gabriella Garbeau, better known as Gabriella Kinté, is making sure their cultural impact won't go away any time soon. Four years ago, the entrepreneur, activist and author focused her unique business on the stories, culture and lived experiences of Black and racialized people. She created a welcoming cocoon of a bookstore in Rosemont–La Petite-Patrie, with books by an array of Québécois, Canadian and international authors, as well as popular events open to all. In March of 2020, she deftly pivoted to online sales through the bookstore's website, while re-engaging readers through social media to uphold the vitality of Black representation not only in literature, arts and culture but in all aspects of business and community.
Photo via @empressgabriella by @___sel_de_mer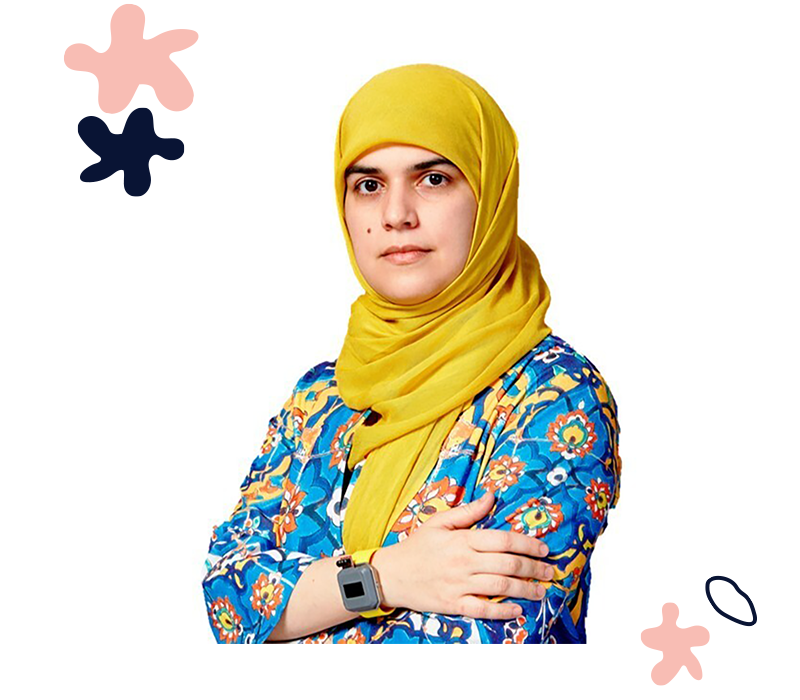 Azadeh Dastmalchi
Montreal scientist and biomedical engineer Azadeh Dastmalchi is fighting COVID-19 in her own way: with a one-of-a-kind medical invention. Motivated by her father's hypertension diagnosis in 2010, she started creating a medical-grade VTLab smartwatch when she couldn't find anything on the market that could continuously monitor his blood pressure. After several prototypes and iterations, she built a device that monitors all five vital signs and, she soon realized, also aids in early detection of COVID-19. In the midst of growing her start-up VitalTracer Ltd., Dastmalchi received a prestigious award from the national innovation organization Mitacs in recognition of her work, which is currently in clinical trials at the McGill University Health Centre Glen site and CHU Sainte-Justine hospital.
Photo via LinkedIn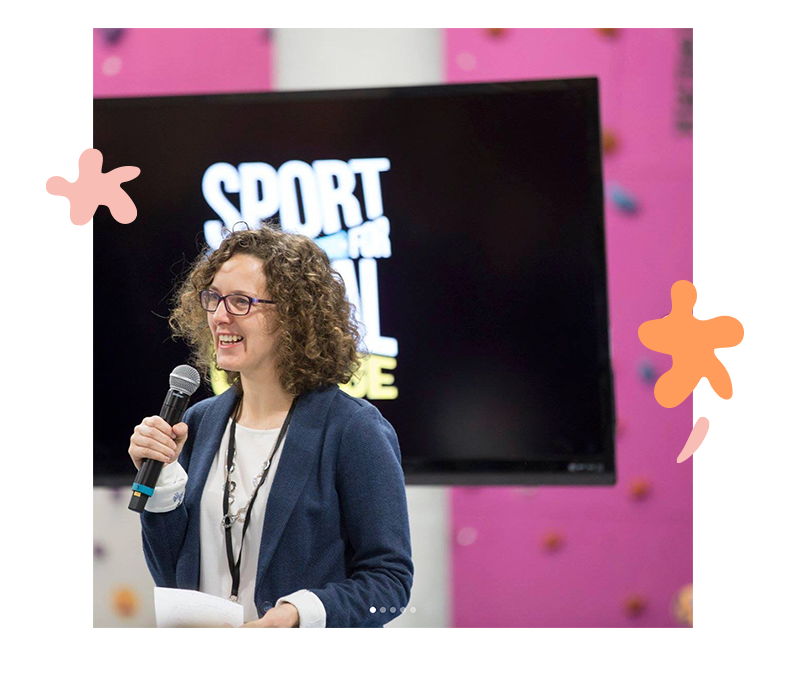 Claudine Labelle
In a time when organized group and school sports have nearly come to halt, social entrepreneur Claudine Labelle is a voice of resilience for every young woman who dreams of Olympic gold or simply desires a more balanced, physically active life. An elite cyclist herself (whose career was cut short by an accident), the president and founder of Québec-based not-for-profit FitSpirit (Fillactive in French) knows that encouraging teenage girls to stay active goes hand in hand with changing the social narrative of who girls are. Working in partnership with schools for the past 13 years, FitSpirit decided to make some of their tools and resources accessible online in March of 2020 and launched a series entertaining workout videos that continues to expand in 2021. Even in the midst of a pandemic, Labelle is actively working with organizations and businesses to create opportunities for social transformation, such as co-developing a 2020 white paper on entrepreneurship and motherhood with the Jeune Chambre de Commerce de Montreal.
Photo via @claudine.labelle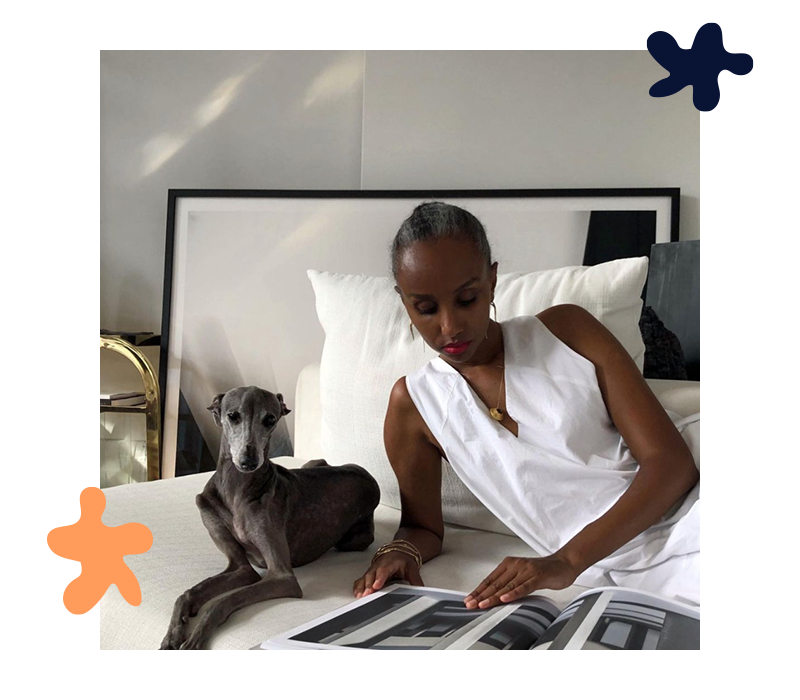 Azamit
Known for gorgeous design and innovative creations, Montreal's SOUK market has been drawing in tastemakers for almost two decades. After a successful career in fashion as both a stylist and a model, SOUK founder Azamit decided to follow her artistic inclinations and launched SOUK@SAT in 2003 with Bruno Ricciardi-Rigault. Held in the industrial, artistically-lit downtown Montreal Society for Arts and Technology, the annual event featured artisanal decor, jewellery, clothing, food and more. This year, Azamit shifted the SOUK success story to make the 17th edition virtual for the first time and established an eCommerce solution with POS software provider Lightspeed, drawing both long-time local fans and a new set of collectors from around the world.
Photo via @_azamit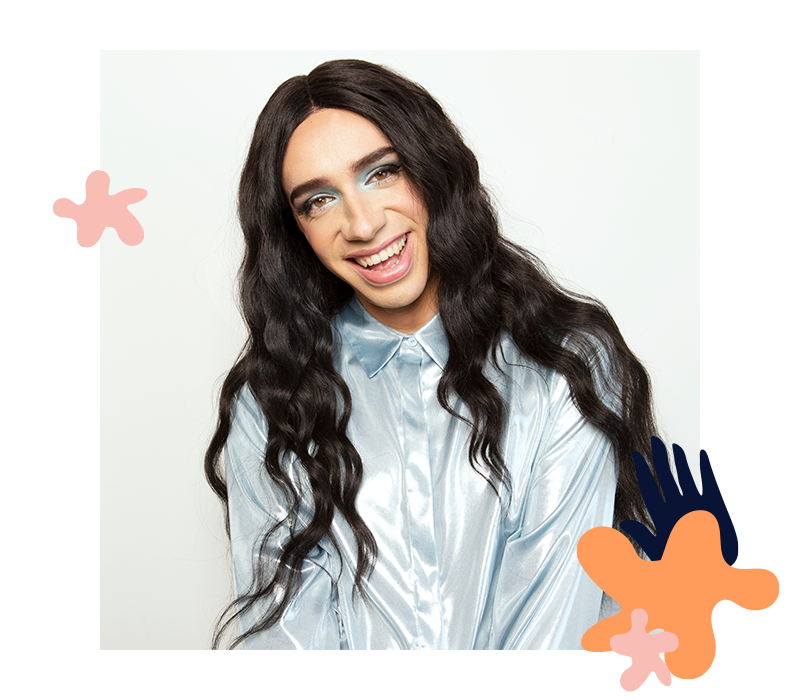 Tranna Wintour
With her manicured finger on the pulse of pop culture, comedian, singer, producer and writer Tranna Wintour is a pro at keeping people's spirits up, even while tackling tough topics. Selected as one of Just For Laughs' New Faces Canada 2019, Wintour expanded her career from stand-up and queered cabaret show extravaganzas (like Sainte Celine: A Dion Cabaret and Being Britney: A Pop Tragedy) to appearances on Télé Québec's L'heure est grâve. She is also one of our amazing hosts at C2, notably interviewing Jameela Jamil at C2 Online — Montréal 2020. Alongside comedian and BFF Thomas Leblanc, Tranna co-founded the Chosen Family podcast in 2017 – with Apple Canada crowning it one the Best Podcasts of 2018 and 2019. Ever more fascinating topics and guests are on board for a new season in 2021, starting with superstar astrologer Jessica Lanyadoo and 2020 Polaris prize-winning artist Backxwash.
Photo via C2 Montréal
But wait, there's more…
Here at C2, we love our audience and participants very much. So we were delighted about the reaction we received to this blog post when we launched it to kick off #IWD2021 in early March. We are also so pleased to add more names that you suggested to our list. Without further ado…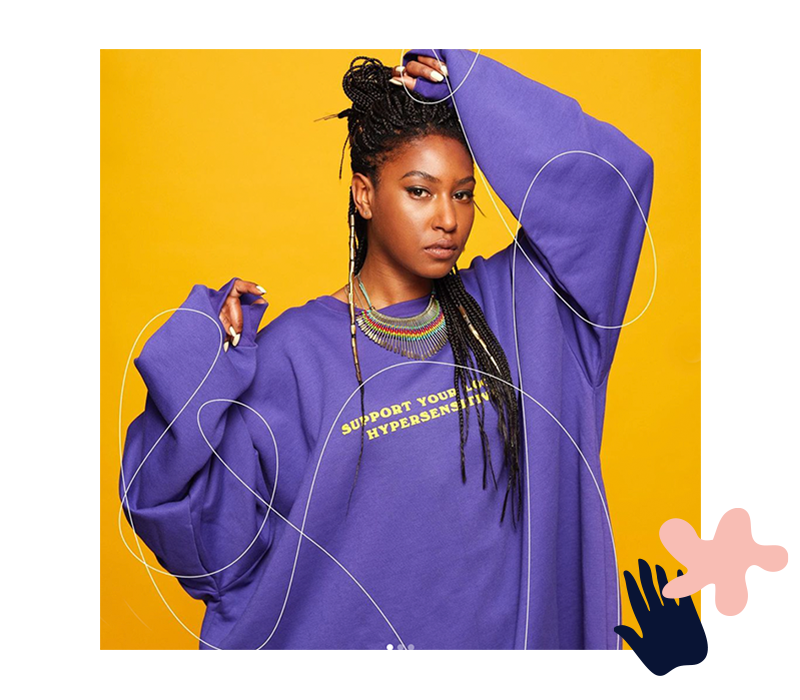 Dominique Fils-Aimé
Haitian-Québécoise singer-songwriter Dominique Fils-Aimé's star has only risen since her 2015 debut on La Voix. After her 2018 debut Nameless, her sophomore album Stay Tuned! nabbed the 2020 JUNO Award for Vocal Jazz Album of the Year. And then she launched Three Little Words in February 2021. The classic, soul, jazz and blues singer infuses African-American music and culture into her work. And, as the promotional material of her latest album notes, she feels "that we are living in an era where people don't wish to be burdened by extra emotional weight, where there are only good vibes allowed. We should be accepting of everyone — depression, patriarchy and racism exists and we should not pretend that we live in a fictitious gated community where everyone walks around with a dog and a smile."
This is definitely a vibe we want to listen out for this year.
Photo via @sing.with.mi by @jocelynjocelynmichel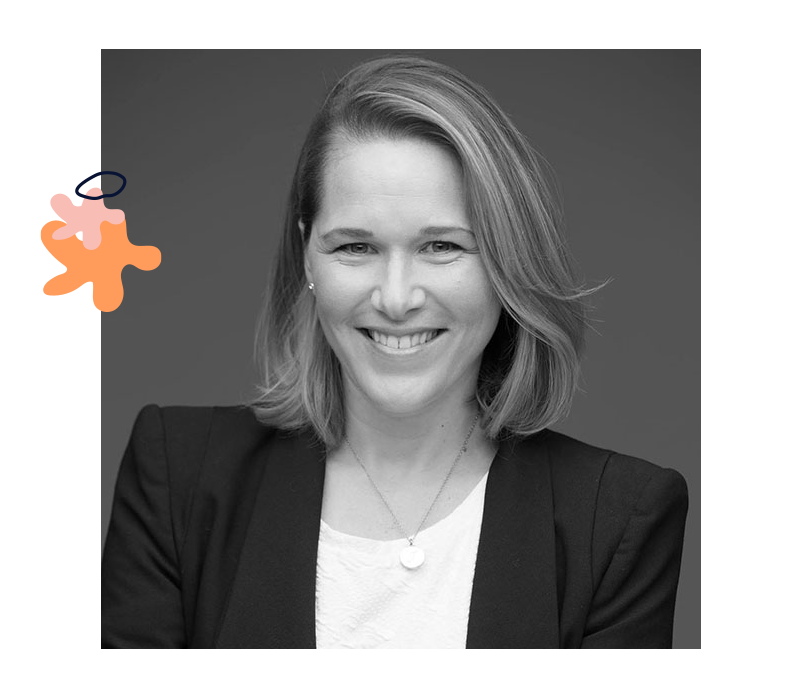 Julie Bernèche
We understand why you'd want to nominate (and, let's be real, work with) Dju Design Founder Julie Bernèche. The entrepreneur, graphic designer, strategic marketer, mother and artistic director recently participated in a very cool HR project with BonBoss called #culturebook, designed to help businesses create great work culture remotely, onboard and integrate new employees, and mobilize people. Taking advantage of this great initiative, Dju Design became one of the very first companies that BonBoss designed a culture book for.
Check her out and read more about this "Bonne Boss" here.
Photo via @julieberneche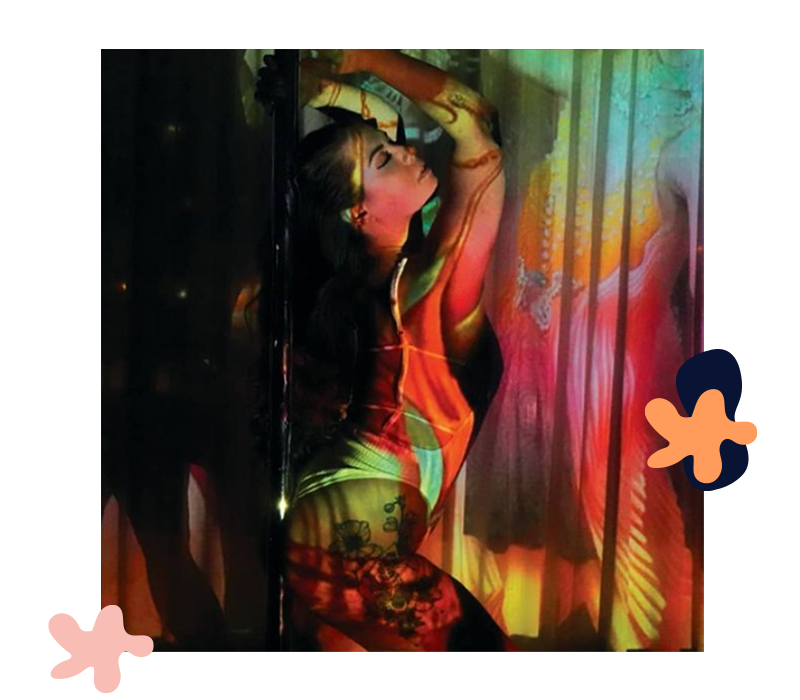 Saskia Artemisia Klunder
Because it's about time to let go of tired stereotypes in business, we find it pleasantly refreshing that an entrepreneur from the adult entertainment industry was nominated to this list. Saskia Klunder is a professional pole dancer, competitor and instructor offering lessons, workshops and private events — and she even performed onstage for C2 alum Snoop Dogg. "Passion and community are central to Saskia's practice," reads her bio, "and she's always delighted to welcome new students, teachers and friends into her pole family."
Perhaps this is the year we really get out of our comfort zones and take our first lesson!
Photo via @saskiaklunder by @mtlpoleshoots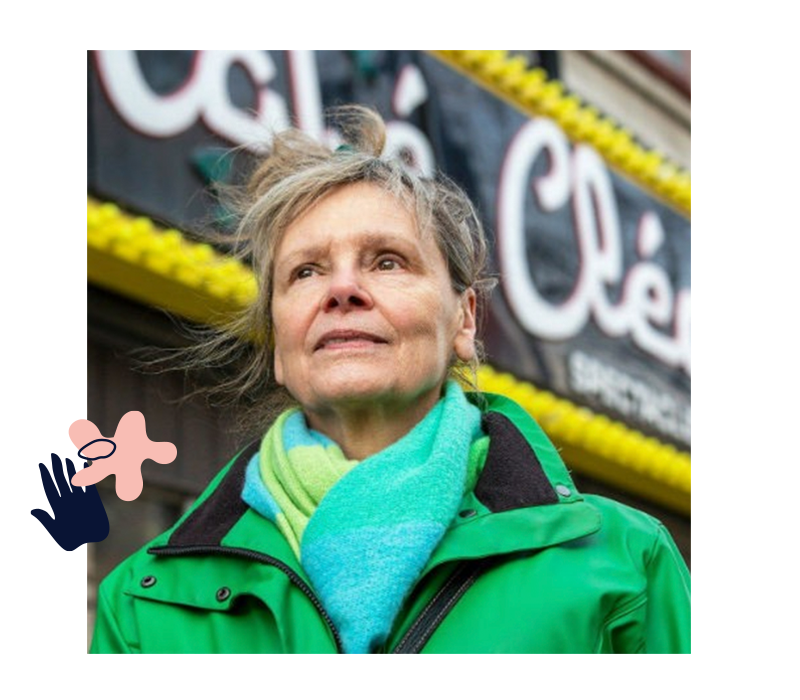 Francine Tremblay
Concordia University sociology professor Francine Tremblay virtually launched her latest book, Organizing for Sex Workers' Rights in Montreal, in June of 2020. Making a case study of Stella, a local sex workers' rights organization, the book explores how the group "transformed themselves into a collective to promote the health and well-being of women working in the sex industry." A retired sex worker herself, Tremblay's activism, courses, research and scolarship focuses on social issues like inequality, the social construction of deviance, sexuality, collective action and social movements. "I like to have one foot in academia and one foot in the real world," she's said. Tremblay has been a member of Stella since 1999, and has taught at Concordia since 2002. We are happy to have her on our list.
Photo via Concordia.ca
Questions or comments? Drop us a line at editorial@c2.biz