Valérie Plante will not cry.
The first-ever female mayor of Montréal explained her stance at a Listening Lunch at Espace C2 on April 6, 2018, answering questions from a diverse group of female leaders gathered to brainstorm ways to create better opportunities for working women in Québec.
After hearing Episode 4 of the C2 Podcast, "Women mean business," Mayor Plante addressed what it means to be first, the double standards for women in power and ways to change organizational culture.
Here are her greatest takeaways:
1. Create a network
New politics can use old tricks. Much like the "boys club," Mayor Plante said there is real power in "pink tie" events – formal and informal opportunities for women to meet, collaborate and do business together to get ahead. "Sometimes it simply helps to give [women] confidence and create the network that's essential for us to take up our space."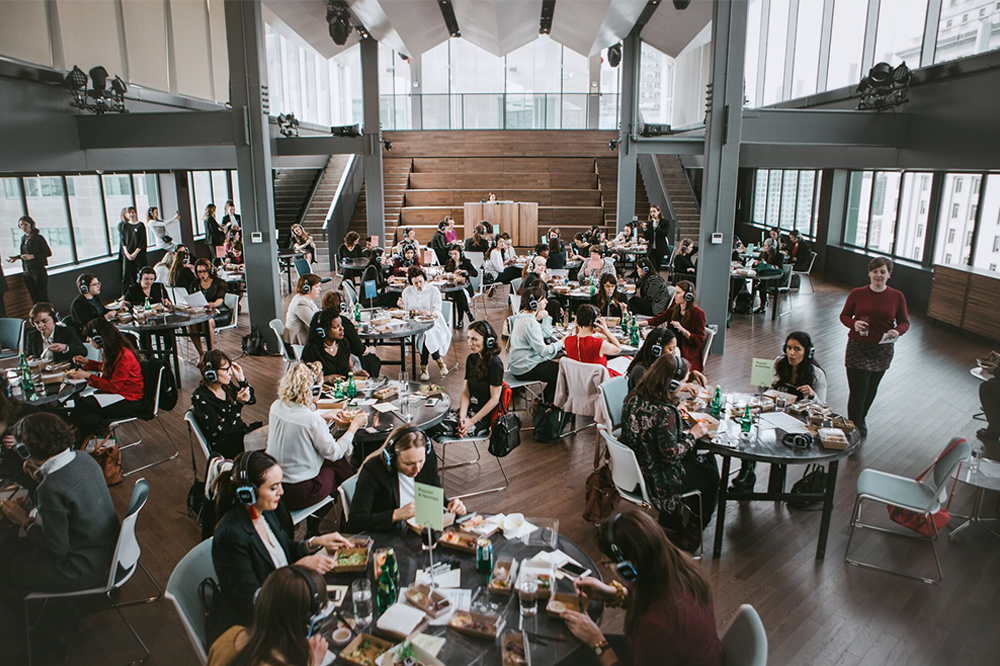 The Mayor believes formal and informal networks are essential for women to succeed together.
2. Show women the money
In politics as in business, money talks. Helping women succeed and get into power positions means investing in them. Financial backing makes a difference, as evidenced by Mayor Plante's own story of entering politics in 2013: "Money from my colleagues permitted me to become a candidate," she said. "Now I'm the mayor of Montréal. It works."
Stay tuned: At the Listening Lunch, Mayor Plante announced that the City of Montréal will unveil a grand economic strategy on April 19, which includes funding initiatives and greater points of access for women and diverse communities to participate in entrepreneurial and civic life.
3. Practice parity
Every politician says they want equality, but how do they actually get there? Projet Montréal realized they had no choice but to work around a male-dominated political culture and therefore "would not recruit men until [there was] a certain percentage of women recruited," she said. For every one résumé the city receives from a woman for a job post, "we get 10 from men."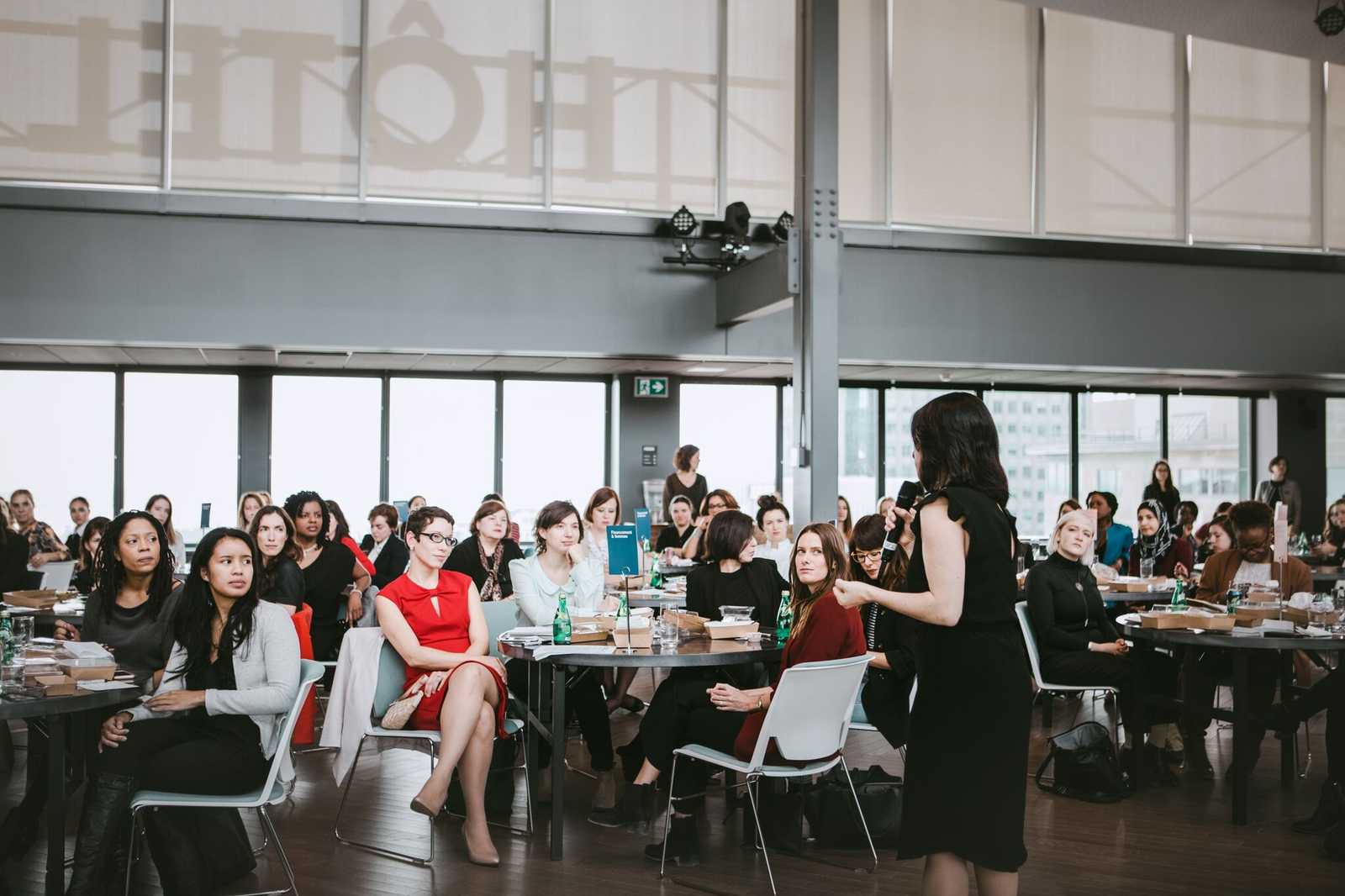 4. Diversify
This is a mayor who believes that quotas are important to reach objectives. Although it's been a challenge to turn statistics into reality, Mayor Plante aimed to "change the electoral machine" during her campaign by recruiting 50% women and 30% people of colour to run (while they reached this goal, not all of her candidates were elected). To become truly representative, her party is currently dissecting all the diversity research available and consulting a board and special interest groups to make it happen.
5. And whatever you do, don't cry
"If a male politician cries, we find it beautiful, soft and human," the Mayor observed, "but if a woman in politics cries, well, forget about it." Even in 2018, the double standard is real. "We have many different models of men in politics… but we have so few models of women that we have to meet many expectations." To break this judgemental rule, Mayor Plante believes more women need to be visible in civic life and leading companies.
"The more women we have as models, the more permission we have to be ourselves."