Credit: Myriam Baril-Tessier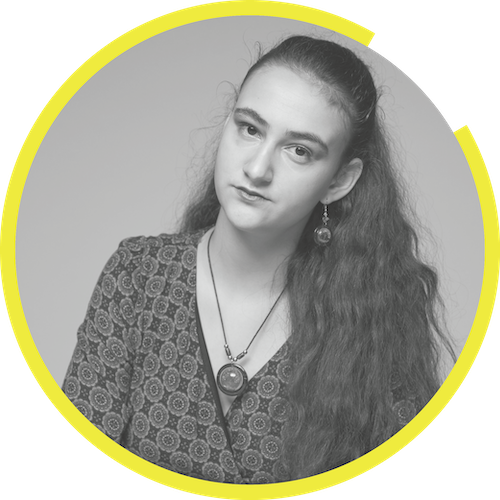 Jamie Margolin
Founder and Co-Executive Director, ZERO HOUR
"Climate change is the grand culmination of all of the systems of oppression that we have been living with that have been building up for centuries."
Jamie Margolin is pissed.
The 17-year-old founder of Zero Hour hates it when she's asked what she wants to be when she grows up. It's an unfair question, she says, considering we're in the middle of the planet's sixth mass extinction and only have about a decade to turn things around.
At that point, Jamie will be 27 years old.
In the summer of 2017, when her hometown of Seattle was choking on Canadian wildfires, Puerto Rico was being battered by Hurricane Maria, and it seemed like no one was connecting the dots, she decided to act.
Frustrated that adults and politicians weren't doing enough to address the climate crisis, she launched a movement to mobilize young people to pick up the slack. A year later, they had a list of demands and were marching in Washington D.C. and around the country.
"Being someone born after 9/11 means that not only has constant airport security always been a reality for me, but so has the fact that life as we know it is coming to an end and that humans are causing it," Jamie says."That reality is really hard to grow up with."
So, don't call her sweetie. Don't gush about how inspiring she is or tell her "good job." Don't tell her you've got it covered and everything is going to be okay, because at this rate, she says, it isn't.
Not feeling a sense of urgency around climate change? Keep reading…
This really can't wait
About one million species are currently at risk of extinction — and it's our fault.
The United Nations recently reported on the "unprecedented" speed at which we are destroying our natural environment, citing studies that confirm 75% of Earth's land and 66% of its waters have been significantly altered by humans.
"From now until 2030-ish, we will need to completely transform our society as we know it in order to survive," Jamie says, citing a timeframe that aligns with what U.N. scientists have predicted.
"When I look at climate change, it's not my great grandkids [who will be affected], it's me as a young adult. Me at, like, 30-something years old.
"It doesn't matter what your political beliefs are, if you are liberal, conservative, whatever," she says. "Scientifically, physically, our world cannot sustain a society that relies on taking and taking and taking."
The inequality that got us here
To get us out of this climate crisis, we need to understand — and not repeat — what got us to this point in the first place. Jamie points specifically to capitalism, colonialism, sexism and racism as the root causes for the climate crisis.
Marginalized groups are disproportionately impacted at the frontlines of this crisis, Jamie adds, and need to be listened to when looking for solutions.
A 2018 World Bank report predicts there will be 143 million climate migrants by 2050 if we don't act, and that it's the world's poorest that will be impacted, forced to flee because of water shortages, rising sea levels and poor crops.
The U.N. says 80% of those being displaced by climate change are women.
"It's like, 'Excuse me? It's CO2 — how can air be racist?' Well, the environment is not racist in and of itself, but the way we set up who lives in which environment is," Jamie says.
Be an adult — clean up your mess
While Jamie may have launched a nationwide movement, she also had to skip classes before exams to speak at C2 Montréal 2019.
"I don't have the power or resources to shift these systems like a lot of people in this room do," she says, pointing out that the 2020 election will be her first opportunity to vote.
"My job as a young person is to call out BS, so I'm calling it out — but I can't do more than that. I need the people in power, or people in business, or people who just have jobs and a bit of power in our world, to actually take action for us."
Things you can do to support Zero Hour's work:
Register to attend or volunteer at the Youth Climate Summit in Miami, happening July 12-14, 2019
Put your money where your mouth is and donate
Get the right voices to the table. Make sure those on the frontlines of the climate crisis are empowered and heard
Call your politicians. Make it clear to them that climate change is an issue you care about and one they'll need to act on if they want to get re-elected
Vote
Questions or comments? Drop us a line at editorial@c2.biz