Eesha Ulhaq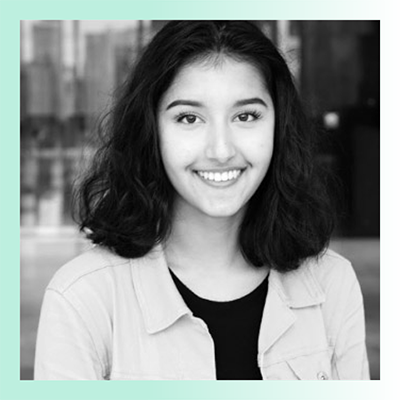 Eesha is a blockchain and machine learning developer. Her interest in blockchain was sparked after shadowing industry leaders in the Blockchain and AI space at the Creative Destruction Lab. From there, she began teaching herself how to code, reading research papers and attending blockchain conferences. She has started her second year at The Knowledge Society, an accelerator program empowering youth to use exponential technologies to solve the world's biggest problems.
Passionate about using technology for social good, Eesha's mission is to improve civil registration systems, specifically, improving birth and property registration in countries like Pakistan where she was born. She's built proof-of-concept decentralized applications on Ethereum for birth certificates. Her moonshot project UNIDEM is focused on improving the way we digitally store identification using blockchain and biometrics.
Eesha began actively coding two years ago, and now she's an ambassador for Canada Learning Code. She's teaching coding in her local community, hosting workshops on technology for teenagers. She spent summer 2020 interning with CIBC's digital team and at Zappos. She's currently tinkering with IoT to keep drivers alert and safe on the road, and is finishing up her last year of high school.
Learn more about Eesha on
her personal website