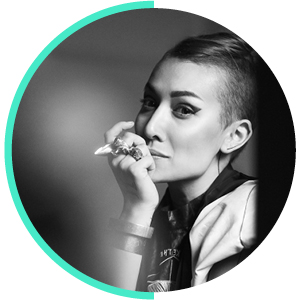 Monika Bielskyte
,
Sits on the Board of Advisors, Red Pill VR (creates VR music experiences)
Creative and Strategy Advisor to Kenzo Digital Media (immersive storytelling company)
Time traveller
C2 Theme:
Want to know what 
 might be like in 2023? Or Rio de Janeiro in 2035? Not only can world builder Monika Bielskyte give you a good idea, she'll design a VR version of it for you. A futurist with an artist's eye and an inventor's vision, Monika works to create impactful, culturally diverse content guided by sustainable thinking and with transformative value. She recently founded ALLFUTUREEVERYTHING (AFE), a content platform for prototyping futures. Monika's an instrumental force for integrating immersive media technologies and AR/MR/VR into global business plans and large-scale projects. She's passionate about inspiring people to see these new mediums as tools for expanding human potential creatively, intellectually, physically and emotionally. Her ongoing consulting work bridges technology and creativity on projects that span entertainment (Ridley Scott Associates, GHOST IN THE SHELL/DreamWorks, Alex McDowell, Sam Esmail/Universal), technology (CERN, Intel, Telefonica), design (Rick Owens, Aston Martin) and more.
"The digital world will soon be enmeshed enough with the physical world that our 'reality' will be the transparency mode that we choose."
---