Samaira Mehta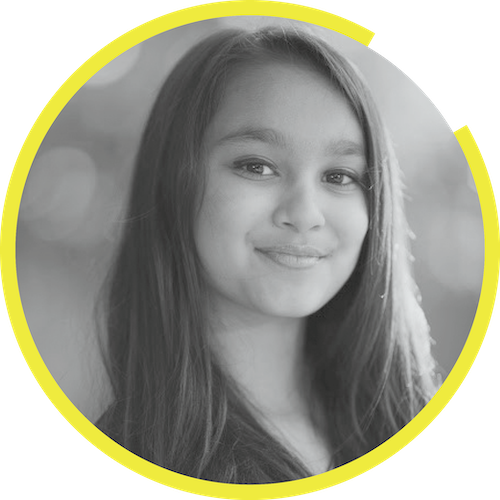 One of Samaira's proudest moments was receiving an encouraging letter from former first lady Michelle Obama.
The up-and-coming coder
Pillar:
Science & Technology
Featured in
TIME
and at NBC Universal, 10-year-old Samaira invented a STEM coding board game, CoderBunnyz, at the age of seven with the goal of teaching coding to kids aged four to 104 while also helping bridge the gender gap in technology. She's led more than 75 workshops with her board game in Silicon Valley, including at Google, Microsoft, Intel, libraries and schools, teaching thousands of kids how to code. Samaira also started an initiative to teach coding to underrepresented girls. Last summer, she invented the world's first-ever AI board game, CoderMindz. Her goal is to help one billion kids gain access to coding tools by the time she goes to college, and she's well on her way with her 1 Billion Kids Can Code initiative. At 10, Samaira is one of the youngest keynote speakers and has spoken at various corporations, events and conferences including the world-famous Mobile World Congress MWC, Barcelona, which had 107,000 attendees. Samaira has been covered by news, print and other media in over 100 countries.
Check out her
CoderBunnyz
website