Spike Lee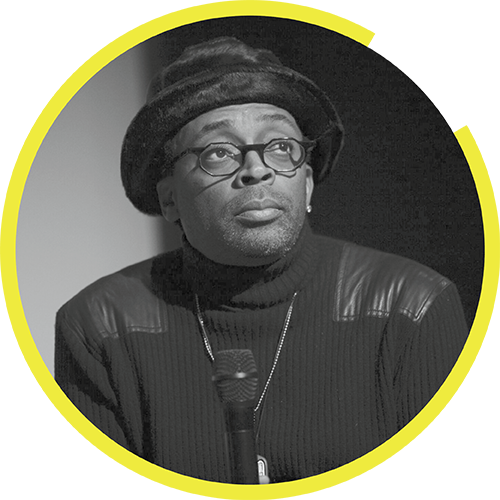 Film director, producer, actor and author
Spike's debut film, She's Gotta Have It, earned him the Prix de Jeunesse Award at the Cannes Film Festival in 1986, and his most recent, 2018's BlacKkKlansman, picked up the prestigious Cannes Grand Prix.
The revolutionary filmmaker
Pillar:
Leadership & Talent
Spike Lee is an internationally celebrated director, producer, actor and author who revolutionized both the landscape of independent cinema and the role of black talent in film. His movies are outspoken and provocative sociopolitical critiques that challenge our cultural assumptions, not only about race but also class and gender identity. Spike has not only solidified his own standing as one of contemporary cinema's most influential figures, but he also transformed the role of black talent in Hollywood, tearing away decades of stereotypes and marginalized portrayals to establish a new arena for African American voices to be heard. His many critically acclaimed films include
Do the Right Thing
,
Mo' Better Blues
,
Malcolm X
and
Inside Man
, and he has produced several multi-award-winning documentaries such as
4 Little Girls, When the Levees Broke
and
If God Is Willing and da Creek Don't Rise
.
More of Spike's work: 40 Acres and a Mule Filmworks