Tunde Kehinde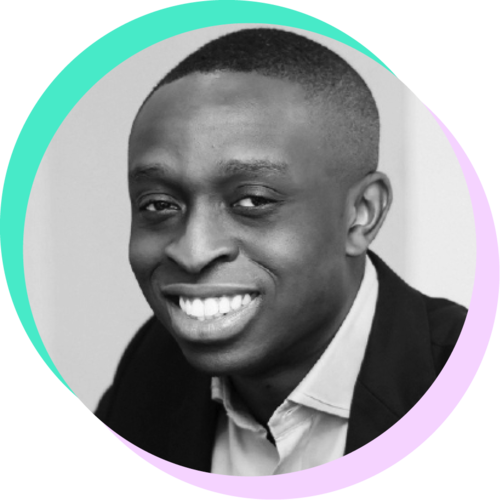 Co-Founder and Co-CEO,
Lidya
Speaker, High Growth Africa Summit (2017)
Best New Retail Launch of the Year, World Retail Congress (2013)
Gathering of Africa's Best Awards finalist (2013)
With a fellow Harvard alumni, Tunde co-founded exclusive "dating" website Bandeka, where successful Africans could connect, network and maybe even find love. Forbes once called the now-defunct platform "the most elite social network in Africa's web sphere."
The last-mile connector
Pillar:
Leadership & Talent
It's highly unlikely that one person can change the way an entire continent does business but Tunde Kehinde isn't your average, everyday person. Armed with an MBA from Harvard Business School and corporate world experience from Wachovia and Diageo, he turned his focus to Africa years ago, a decision which yielded a series of serious successes. A seasoned emerging markets entrepreneur, Tunde is co-founder of fintech service Lidya, which works to ease access to credit and financing for SMEs across Africa, starting with Nigeria where more than 20,000 businesses have signed up for its services. He's also the co-founder of last-mile e-commerce delivery company Africa Courier Express (ACE) and the Jumia online ecosystem of sites and services sometimes referred to as the "Amazon of Africa." By way of these companies and their inescapable interconnectedness, Tunde has created countless jobs, empowered African consumers, and turbocharged opportunities for African businesses and industries. Moreover, one can't escape the feeling that he's just getting started.
"I am convinced our path will help Africa achieve its potential and complete the transition from being the hopeless continent to the hopeful continent"
Speaker, High Growth Africa Summit (2017)
Best New Retail Launch of the Year, World Retail Congress (2013)
Gathering of Africa's Best Awards finalist (2013)
With a fellow Harvard alumni, Tunde co-founded exclusive "dating" website Bandeka, where successful Africans could connect, network and maybe even find love. Forbes once called the now-defunct platform "the most elite social network in Africa's web sphere."